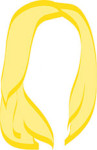 I love perfect days on vacation. I've had many. Blissful, sunny days strolling along the Seine. Days spent wandering through Italian streets, stuffing myself with pasta and gelato. Days driving through the Irish countryside with picture-perfect rolling hills scattered with sheep and castle ruins on the horizon.
But what about the non-perfect days? What about the terrible, horrible, no good, very bad days? Like the day you're in Barcelona and your purse is stolen and you're out of cash? Or the day you're totally lost and you get a ticket from a German police officer for breaking laws you didn't know exist? Or the day your flight is cancelled and you lost your luggage and your brother throws up on you and you just want to cry? I've had a few of those days. And oddly enough, those are the stories that end up being told over and over again.
When the going gets rough and you feel close to tears because your dream vacation is going south, I recommend looking within yourself to employ one of the personality traits below:
Flexibility. When your perfectly planned day isn't going as expected, you have to be flexible. On a blisteringly cold day in Lyons, France, my much anticipated tour of the stone-floored cathedrals turned into a nightmare. In an effort to warm our numbed toes, my friends and I took refuge in a small bistro. A few carafes of wine later, we realized being together in a (warm) French restaurant gave us a better taste of the local culture than any tour could have.
Perspective.  You're really going to spend your time arguing with the hotel concierge because your room doesn't have the oceanfront view you imagined? Come on, you're on vacation. As my Irish Catholic family loves to tell me – count your blessings.
Resourcefulness. You missed your flight from Milan to Rome?! What a tragedy! If you spent any time paging through that Rick Steves guideback your grandmother gave you before your trip, you'd realize you could take a train there instead. Or a bus. Or rent a car! And guess what? You'll see Tuscany along the way instead of fight for arm space with the annoying woman next to you on your tiny airplane.
Spontaneity. In my experience, spontaneous decisions have often lead to my most memorable days. Take a chance, that's what traveling is all about!
Humor. When the German police officer handed my friend and I a ticket for unknowingly sitting in first class on the train, all we could do was laugh. We had just trudged through snowy Salzburg, pulled together pennies to buy a beer in Innsbruck, and wandered lost through the streets of Zurich. That trip was riddled with bad luck and yet remains as one of my favorite vacations I've ever been on.
We love to hear your travel stories, whether they're perfect or hilariously terrible.
love and luck,
the wino