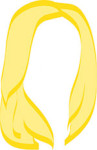 Bad news. I had full intentions of taking loads of pictures at the Kennett Square Brewfest on Saturday so I could create an amazing photo round-up of my boozey adventures. Aaaand not surprisingly, I woke up Sunday morning without a single picture to capture the fun of the afternoon.
The good news is, Brewfest wasn't my first alcohol-devoted travel adventure.  In fact, I've tallied up a pretty impressive roster of distillery visits, wine tastings, and brewery tours over the years.
The Guinness Storehouse: Dublin, Ireland
So, it's not really a factory and Guinness hasn't been brewed here in like, a lot of years, but the museum-like setup is a great way to see the history of the brewery. The price of your ticket includes a pint of Guinness, which you can redeem at the Gravity Bar on the top floor, which has amazing 360 degree views of Dublin, or you can trade in your ticket and learn how to pull your own pint, which is way more fun. Plus, they give you a certificate at the end, which is fun to show your friends at home.
The Jameson Distillery: Dublin, Ireland
The Jameson Distillery offers group tours through the Distillery and ends with a whiskey tasting. After the tour, make a stop in the giftshop where you can buy certain bottles that aren't sold anywhere else in the world. For a extra few euros, they'll print you a personalized label (perfect for father's day gifts!)
G.H. Mumm Champagne Tour & Tasting: Reims, France
G.H. Mumm's offers a great tour of their caves and winery (offered in all different languages, for those who can't parlez the francais.) Afterwards, you can take part in a Champagne tasting in their beautiful bar area, served to you by dapper looking French men in suits and white gloves. Tres bon.
Bushmills Whiskey Distillery
The Bushmills Distillery is a long trek from any big town in Northern Ireland, but the drive there along the Antrim Coast is one of the most scenic drives I've ever been on. We didn't have time to take a tour of the distillery but we stopped long enough to do a quick tasting at the bar and pick up a few souvenir bottles.
Brooklyn Brewery: Brooklyn, New York
It took me six months of living in Manhattan to make the trek to the outer boroughs but the promise of cheep beer was enough to lure me across the Hudson in February. Brooklyn Brewery offers tours, but the real fun is the giant great room, which is lined with big wooden tables where you can camp with friends for the day. You can actually carry in food here (orrrr get it delivered if you're lazy like us) but you have to get there early, as the tables fill up quickly. $20 buys you six tokens, which you can exchange at the bar for any of their seasonal micro-brews.
Whether you consider yourself a wino or not, all of these trips were worthwhile and a super interesting alternative to standard history lessons. Drink up, friends.
slainte,
the wino
– all photos are my own