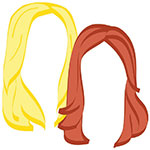 Travelers! It's our very favorite day! Wine Wednesday! Just as exciting: it's time for another jetsetter! (And it's also the day of the event we've been slaving over, which means tonight we regain our freedom… so there's good reason for all these exclamation points! We swear it!)
ANYWAY. Tom of Top Backpacking Destinations makes us jealous of his travels pretty regularly, and now he's extending our jealousy with a new project that shows off his understanding of Travel SEO.  Don't get too excited ladies: he's taken–and engaged to his favorite travel buddy, no less. Read on, but be warned: we thought Lauren won for worst hotel experience, but Tom may have definitely trumped her…
Enjoy!
Favorite Place: Roatan, Honduras – the first place i lived abroad when i taught English. Idyllic beaches, beautiful blue sea and great people. What's not to like?!
More importantly, favorite meal: Baleadas – Honduras again! A local delicacy: refried beans and grated cheese on a flour tortilla with loads of chile sauce (huracan if possible!). You can throw whatever you want on top of that too, i enjoyed a bit of egg and avocado added to the mix!
The moment you caught the travel bug: Wow, i need to travel more it seems! Honduras was when it bit me. I taught there for 12 months after school on my gap year. Before that i'd always been on holidays in Spain sitting by the pool…
First experience traveling alone: Haven't had it yet. I've always travelled with others, usually my girlfriend (now fiancee – argghh!)
Ever been (or thought you've been) in imminent danger while traveling?: On a night bus out of La Paz, Bolivia we got stopped and no-one explained why. We knew there had been roadblocks in protests against the government so didn't think much of it. An hour later people were lighting fires around the bus and then we saw someone wander past the bus window rolling a giant tyre! We thought we were going to be sacrificed so just curled up in our sleeping bags (it was freezing!). Before we knew it the fires were out and we were back on the road – we still don't know what happened!
Worst hotel/hostel experience: We rolled into Mancora, Peru late at night and were knackered after a long journey. All we wanted was a bed and some sleep so we went to the nearest hostel. Someone showed us a room which was grubby but ok so we jumped straight into bed. The next morning I went in the bathroom, pulled the shower curtain back and it was covered in cockroaches, half alive and half dead. Gross! I also stayed in a hostel in Chichicastenango, Guatemala where we got a private room and having paid got shown to the room only to be told that we had to pay more for a padlock if we wanted to lock the door!
Best hotel/hostel experience: We stayed in a fantastic hostel in Bocas Del Toro, Panama which did all you can eat pancake breakfast – can't ask for more than that! Mund Taitu – go there!
Favorite family vacation: Staying in an old farm house in Brittany, France
Must-have packing item:  Ipod – i miss my music if i don't have it!
Most unbelievable travel experience: Sailing from Colombia to Panama over 3 days, stopping off at deserted paradise islands along the way. If you're on that route then you've got to do it.
Favorite "I can't believe I'm doing this" moment: Swimming with Whale sharks in Utila, Honduras. When i jumped off the boat i landed on one and then had to swim with it as long as I could (about 30 seconds before it went out of site into the deep blue). Once i got out the water it took a minute to sink in that i'd just had a piggy back off a Whale Shark!
Place you can't wait to return to: California. I've explored a lot of the coast, but would love to go back and see some of the places inland, particularly the national parks. Plus do all the beach and city stuff again! Paris would be a close second, i never get bored of visting (though my wallet does!)
Place you can't be paid to return to: Mancora – the hostel was rubbish, the place was boring. Don't bother getting off the bus.
Any exciting trips coming up?: Heading to Riga at the end of the month, though it's winter so it's gonna be pretty chilly! Going on safari in South Africa next year on our honeymoon followed by Mauritius – a nice break from budget travel!
Dream vacation: At the moment i love the idea of travelling across Central Asia on a motorbike, in particular Mongolia and Kazakhstan. Not quite on the scale Ewan McGregor did, but something similar! It seems like an amazing place and somewhere I know very little about.
Favorite tourist attraction: The Grand Canyon was pretty special, and great because you can escape the crowds (it's pretty big you know)
Favorite "I'm trying not to look like a tourist" attraction: Wandering arond the fish market under the bridge in Istanbul. We definitely stood out like a sore thumb, but it was nice to be away from the hoards of tourists and try and fit in with the locals for a while!
Favorite travel photo: Favela photo in Rio with the focus on the school bags and the sprawling favelas in the background. A sign that everyday life still goes on despite the difficult conditions the people live in.
As always, please let us know if you're interested in being a jetsetter. We'd love to have you!
xo,
the romantic & the wino