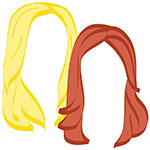 Happiest Wine Wednesday! Today's jetsetter is the perfect girl to accompany Wine Wednesday, as Mags's interests include wine, bread, cheese, and drinking both day and night. When we saw that her twitter profile announced her as a binge drinker, we actually wondered if we should induct her as a best friend?
OH AND, a little birdie (i.e. Mags herself) told us it's her birthday week! So let's all read her travel tales and wish the girl a happy birthday.
Enjoy!
Favorite Place: Paris, Paris, Paris! Total Parisian wannabe; a life of cheese and bread, drinking day and night, smoking like a French chimney, and stuffing my face with mille feuille? Yes please! Reykjavik follows closely, but you can't beat the laid back French lifestyle and the totally chic, totally arty Montmartre.
More importantly, favorite meal: Pad Thai – in Bangkok – not the copycat stuff you get in some awful Thai takeaways here in the UK.  The best Pad Thai noodles are made by street vendors and I genuinely believe that people who don't appreciate street food should be slapped or for being so boring! Ha ha, just kidding! 😉
The moment you caught the travel bug: I've always loved travel.  But I do remember a certain moment as I was sunbathing on Redang Island in Malaysia, when I decided that I wanted to visit all 196 countries in the world before I die.  I was 17.  Now that I've grown up (well, a little anyway), I realise that it's not possible, so I'm just happy getting through enough places to make me smile.
First experience traveling alone: The only time I travelled alone was a trip to Singapore to join my cousin who was already travelling over there. But in truth, I'm a people person. Travel to me, is something that has to be shared. I'm not the type of girl who backpacks alone and says silly things like "I want to find myself". I love travelling and holidaying with a big bunch of my girl friends, and mostly with my other half who happens to posses both an expensive camera and good organisation skills!
Ever been (or thought you've been) in imminent danger while traveling?: I went to Morocco with 4 of my (young and attractive) girly friends and there were a few times when we felt very uncomfortable.  One evening, we were harassed whilst coming out of a Moroccan nightclub. I don't really want to go into the details but our harassers were too young to be out at that time and should have been at home being read a bedtime story by their mums! It was horrible and we were all very shaken up by what had happened to us.
Worst hotel/hostel experience: I have been very lucky with hotels! Never been much of a hostel girl so as bad experiences go, I really don't think I'm in the running for bagging this prize! 😉 There was a really grubby hotel in Amsterdam where the bed sheets were a bit dirty and the window was practically propped up (not very secure at all). The only place to put anything down was a tiny little shelf which was actually slanted like a ski slope so everything slid straight off.  Other than that, there are no stories to tell! I like nice places, what can I say…
Best hotel/hostel experience: I loved the Victoria Angkor Spa Hotel in Cambodia; being in Cambodia, there were times when I didn't always feel that safe so it was such a treat to finish off my trip.  I also fell in love with the Millennium Hilton in Bangkok – like no other Hilton (boring sterile things) you've ever stayed in!
Favorite family vacation: I'll never forget my travels to Hong Kong and China with my family, back in the days when I was just a tiny little thing, still mummy and daddy's little girl.  We holidayed in so many more wonderful places for many years after but for some reason, my most vivid memories are still from Hong Kong and China. It was one of the first times I had tasted amazing Chinese cuisine (faves being Glutinous Rice Ball dessert, Bubble tea, fresh watermelon juice from street vendors, Lo Mai Fan, Siu Mei Platter, jellyfish and so many more). I remember every little detail; where we sat, the colours of the walls, the atmosphere, the seats we sat down on, the people who walked past, the smells around us, like it was yesterday.
Must-have packing item:  My vanity case and everything in it! I refuse to be a typical traveller. I don't own special climbing socks or an Australian hat with little corks hanging from it. I don't carry a rucksack and I don't want to look like I've just come off a Safari track.  I work in the fashion industry so I like to mix travel and shopping with getting style inspiration from different cultures.
Most unbelievable travel experience: Simply witnessing the alien-like natural phenomenon that is Iceland. The strange landscapes, the mysterious colour of the sky, the geysers and waterfalls, the glaciers – all of it was out of this world.
Favorite "I can't believe I'm doing this" moment: The moment I ate a tarantula in Phnom Penh Market in Cambodia!
Place you can't wait to return to: There are so many places I want to return to but I will be returning to Ibiza every single year for a week to party it up with my girls and to see my favourite DJs.  I'm not sure when I'll grow out of this but isn't it important to get the partying out of my system before age creeps up on me? He he!
Place you can't be paid to return to: Oh, now this one is difficult. I'm open to everywhere. Surely every place has its own charm? I'm going to say Barnsley in the UK! If you're a Brit, enough said.  If you're not a Brit then please take this advice.  The charms of Great Britain will not be found in Barnsley. If you're planning on visiting my beautiful island, please try the lovely Lake District, the Cotswolds, the Scottish hills or London.
Any exciting trips coming up?: Croatia is on the cards (Hideout Festival) and a romantic trip to Edinburgh in Scotland with my boyfriend. We are looking into a trip to Rome too!
Dream vacation: A dream vacation = no hotels, just a cute rented apartment or cabin, and amazing natural surroundings.  Whether it be a beach, a tranquil lake scene, snowy mountains, never-ending sand dunes or a tropical forest, nothing beats natural beauty.
Favorite tourist attraction: Angkor Wat, hands down.  I am dying to witness the mystical fauna and flora on Socotra Island in Yemen. But we can't travel there for obvious reasons.  When it's safe to travel there, I sure will! I don't really have a bucket list but if I did, Socotra would be on it.
Favorite "I'm trying not to look like a tourist" attraction: The lovely little island of Lido, away from all the hustly bustly touristy hotspots of Venice; this is where my boyfriend and I stayed and spent many nights sipping on Bellinis, Rossinis and Lemon Sorbetto in the local night cafes. We lived, ate and drank like the locals. But my Chinese features not only gave me away as a tourist, they probably made me look like I'd just hopped off a Chinese tour bus! 😉 Oh the delights of being a travelling Oriental.
Favorite travel photo: I could have show you pictures of some really amazing things – Angkor Wat, Cloud Mountain Temple in Singapore, the New York skyline, the top of Mont Blanc in Geneva – but you've probably seen it all. Here's a picture of me doing something I love (drinking) in Venice with the love of my life. Probably one of the happiest moments in my life so far.
Hey you! BE OUR NEXT JETSETTER!
xo,
the romantic & the wino