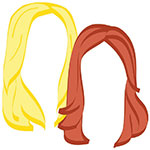 Today's Jetsetter has roots we're seriously jealous of: born in Cape Town, currently living in the UK, and with a three-year stint teaching in South Korea, Stacey also traveled to Thailand and the Philippines while writing for 10 Magazine. Oh ok, can we have your life? On top of it all, she emailed us with this cute little quip: "I've been back in the UK for 9 months and still get itchy feet." Stacey Liezl, we'd like to formally ask you to be our best friend (and take us to Cape Town with you).
Enjoy reading her travel tales below, and when you get the end and want to read more, check out her blog!: mind. body. passport.
Favorite Place: El Nido in the Philippines is the most beautiful place I've ever seen; a seaside town that overlooks the islands of the Bacuit Archipelago. There are lots of towering limestone cliffs, turquoise sea and empty white beaches. Perfection.
More importantly, favorite meal: Pasta! I visited Italy for the first time this year to see a friend, and her mom cooked the most amazing food. The pasta, the foccaccia, the calamares…it was definitely a No Carbs Left Behind tour. I couldn't fit in my jeans on the flight home; which is impressive, considering I was only there for four days.
The moment you caught the travel bug: My first trip to Thailand. A couple of friends were travelling around South East Asia and they invited me to join them on the Thailand leg of their tour. Travelling to meet them in Bangkok, braving ferries and night buses and then spending a week on a beach in Koh Tao – I'll never forget it.
First experience traveling alone: Flying to South Korea to start teaching in 2007. I was a fresh-out-of-uni graduate with no idea what she wanted to do, except see some more of the world. I remember leaning out of the window in my hotel in Seoul trying to take it all in. It was so intimidating and exhilarating at the same time – that's what I love about travel.
Ever been (or thought you've been) in imminent danger while traveling?: In the Philippines with my boyfriend earlier this year, we stayed at the Blue Cove Island Resort. It was awful – building works, limited electricity, and terrible food! After one night, we wanted to check out, which meant getting a boat back to the mainland. The banca that they arranged for us was a death trap. It was tiny, full of water, and so low our luggage had to be strapped on to it. Plus, no life jackets! About 200 metres from the shore, the engine broke down. It was terrifying.
Worst hotel/hostel experience: We stayed in some Nipa huts on Panglao, near Bohol in the Philippines. I thought it was going to be very peaceful and romantic, but the first night there was a seriously loud 80s disco in the resort bar. That set the tone for the rest of our stay. That and the plumbing system – we had to wash using a bucket of cold water.
Best hotel/hostel experience: Without a doubt, Bayview Best Western Resort in Koh Samui, Thailand. It sounds lame (Best Western? Really?) but it was the most amazing place: infinity pools, a luxury spa, ocean views and amazing food. Coco Grove on Siquijor in the Philippines is a close second. It had its own marine sanctuary to snorkel in AND a swim up bar, which is all I want in life.
Favorite family vacation: When I was 16, we took a trip to Corfu in Greece. My mom had wanted to go ever since she read the Gerald Durrell book My Family and Other Animals as a teenager, a book she passed on to me when I was that age. The sunshine was glorious, the people were warm and friendly, and the salads included a slab of feta cheese as big as my face.
Must-have packing item: Contact lens solution. I ALWAYS forget to pack it and inevitably spend the first few hours of my stay searching for some. It's really not that widely available off the beaten track. Also, wet wipes.
Most unbelievable travel experience: In El Nido, my boyfriend did a lot of island hopping in search of some good snorkelling. All I wanted was to see a sea turtle. We went on so many trips – reefs, lagoons, just off the beach – nothing. Finally, on our last day, we were floating above a sandy drop off, when a sea turtle swam into view. It was like it knew we had a flight to catch.
Favorite "I can't believe I'm doing this" moment: Getting up at 5am to go Dolphin watching in the Philippines. I know dolphin watching and swimming with dolphins are kind of a traveller's cliché now, but it completely took my breath away when I saw them leaping alongside the banca.
Place you can't wait to return to:Thailand. I don't feel like I saw nearly enough of it.
Place you can't be paid to return to: Bohol, Philippines. Considering the warm weather and white-sand beaches, it was not at all relaxing.
Any exciting trips coming up?: I'm heading home to Cape Town in April for a family wedding, which is exciting! No big trips planned, since I'm starting a new job in a couple of weeks, but I'm hoping to visit a friend who's just moved to Melbourne, she says it's the most amazing city.
Dream vacation: There are too many to choose! My travel bucket list includes seeing the Northern Lights in Iceland, exploring India, and blagging a ticket to the Football World Cup in Brazil in 2014. I would also really love to go back to South Korea to see all my old friends and party in Seoul.
Favorite tourist attraction: Table Mountain in Cape Town. I still haven't climbed it though. Maybe next year!
Favorite "I'm trying not to look like a tourist" attraction: There's this vinyl bar I used to visit in South Korea which should be famous – from the outside it looks like nothing much, but it's packed with hundreds of vinyls from the 60s, 70s and 80s. It's the perfect place to drink a few beers and listen to some rock and roll.
Favorite travel photo: This photo was taken on an island hopping trip in El Nido as we were exploring the lagoons. I love the colours, the play of light and dark, and the fact that it makes me want to go off on a new adventure.
As always, we'd love to have you as our next Jetsetter! Contact us if interested!
xo,
the romantic & the wino