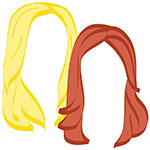 With the launch of our new Jetsetter format last week, we're excited to bring you another travel superstar.
This mama is based in NYC, and though we haven't had the chance to meet her in person just yet, we're pretty sure she's the kind of traveling mom we'd like. For one thing, in her e-mail to us, she described her blog as, "a family travel blog with a twist (think truffle hunting through an Istrian forest and snowmobile rafting at the Sapporo Snow Festival rather than character breakfasts and photo ops with the Mouse.)" And and AND! Most of her answers revolve around food. Kindred spirits, we can just tell.
Besides all that, her curly-haired kid is stupid levels of cute, so, bonus points awarded accordingly.
Are you ready? Meet Michele of 3 on the Go, and tweet her a hello here!
Favorite meal: Pie Tofana in Cortina d'Ampezzo. An Italian fine dining experience in a cozy chalet on a mountain top in the Dolomites — you can ski down to it. We had casunziei (half-moon beet ravioli with brown butter and poppy seeds) and an amazing bottle of Lagrein. With ski boots on.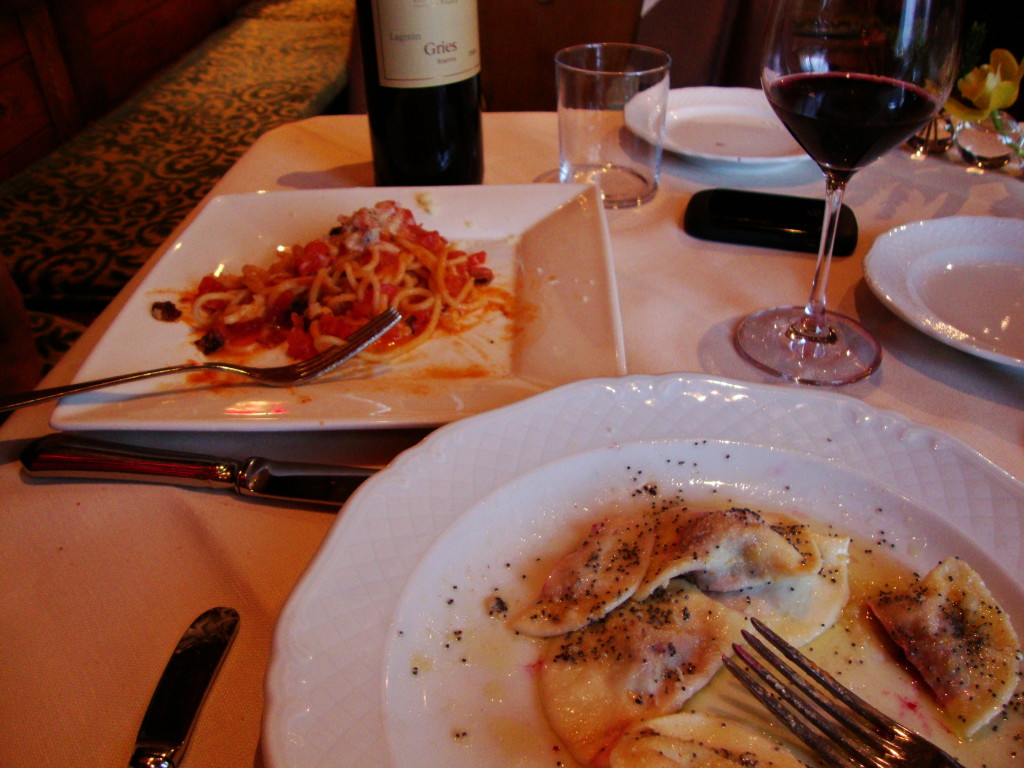 Best hotel/hostel experience: It's a toss up between the Park Hyatt in Tokyo and Palazzo Gattini in Matera. The Park Hyatt is pretty much the perfect hotel – great service, great rooms, great hotel bar. But our room at Palazzo Gattini came with a huge rooftop terrace and private pool with an amazing view overlooking the ancient sassi.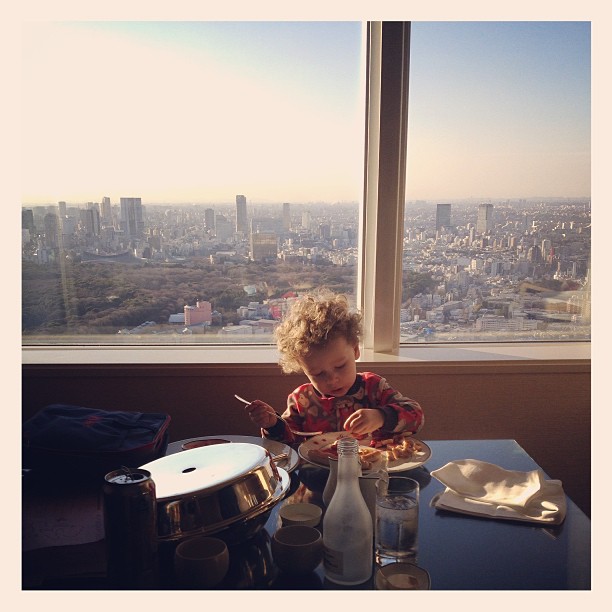 Most unbelievable travel experience: Riding a camel from Merzouga into the Sahara Desert on our honeymoon and spending a night camped out there under the stars.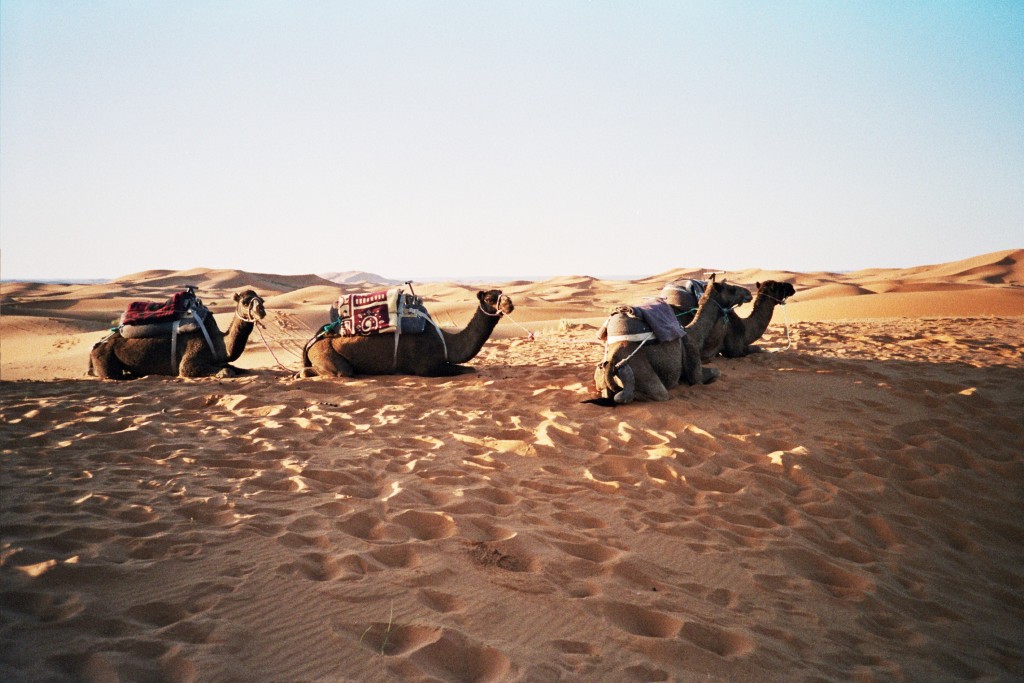 Favorite "I can't believe I'm doing this" moment: Definitely the Volo dell'Angelo in Basilicata – it's one of the highest, longest and fastest ziplines in the world, strung up between two Italian mountain towns.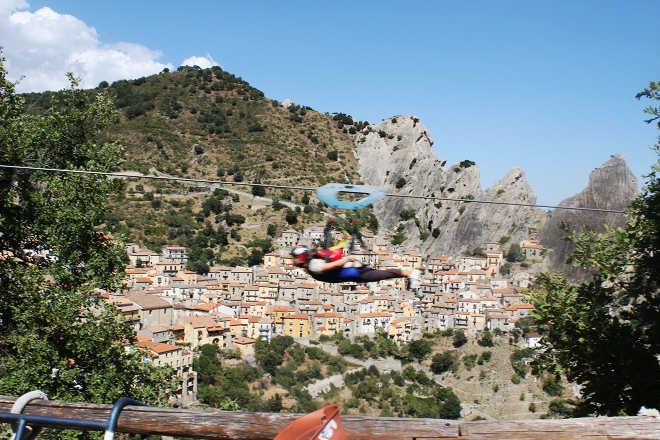 Place you can't wait to return to: San Sebastian, for the food. We went on an eating vaca there once years ago and I would love to do it again. Also, Iceland — I traveled there pregnant and missed out on pretty much everything I wanted to do.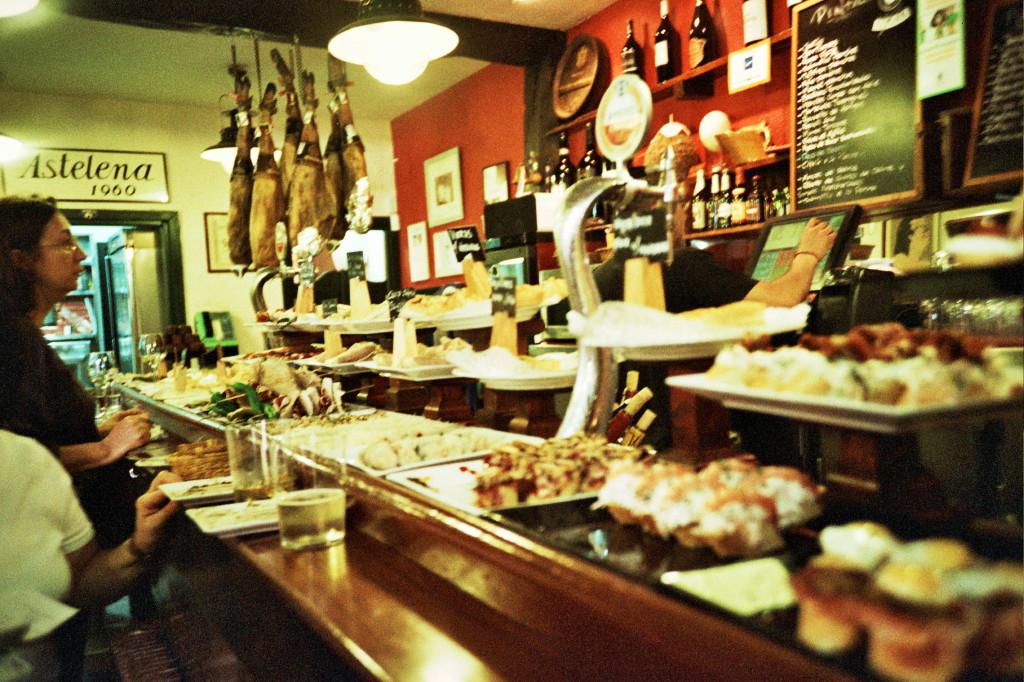 …Um, Michele: will you judge us if we admit that pretty much every vaca we take is an eating vaca?
The rest of you: be our next jetsetter! We'd love to have you. Leave us a comment, drop us a note. Whatever makes you happy.
xo!
the romantic & the wino