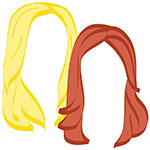 Along with Noah, we also had the pleasure of meeting the lovely and talented Amy, or @amysho, of Amy Hit the Atmosphere at our TBEX-inspired tweet-up.
No one should be surprised that we were there til the very end of our little gathering, and Amy was right next to us (along with Brit!). We knew then that we would get along just fine. Even if she did peer pressure the romantic into doing a shot of Jack. (That was your fault, right?).
ANYWAY. We strongly encourage you to follow Amy on twitter. We promise you'll like her.
Enjoy!
Favorite Place: I just wrote about how hard this question is to answer! I think I have to go with Morocco.
More importantly, favorite meal: Easy. The wine, steak and olive oil bread at the O'Fournier winery in Argentina. Also, the view, but that just adds to the overall experience while you're eating the most delicious meal in the world.
The moment you caught the travel bug: On my first trip out of the country, as a teenager in France. I remember looking out the window of our tourbus to the overwhelming site of Mont St. Michel rising out of the water. I knew in that moment that I wanted to be shocked and awed by sights like this many, many more times in my life.
First experience traveling alone: Probably on a work trip. But I'm going to talk about Guatemala. I had met Rebecca, the founder of Nest, only once, very briefly. When I agreed to travel to Guatemala and meet her outside the airport, I had this moment of panic on the plane. I was on my way to Central America alone, and I had no idea if I'd recognize her. I had rented an international cell phone, but it didn't work at all. There was no way of getting in touch with anyone. Luckily, it was pretty easy to spot the only white girl waiting among the line of Guatemalan taxi drivers.
Ever been (or thought you've been) in imminent danger while traveling?: In Essaouira, Morocco, we got lost on the walk to the hotel and the man we had trusted our luggage to was nowhere to be found. We assumed we had been swindled, and he purposely twisted us around in the narrow, crowded souk so he could steal our luggage. It took us an hour of walking around the maze-like market before we finally found our hotel. Luckily, one of our friends eventually found him and retrieved all the luggage.
Worst hotel/hostel experience: I think it's a tie. In Israel, we were supposed to "sleep" in a bedouin tent one night. We started rolling out the sleeping bags, when a few baby scorpions crawled out of the first two we opened. Of course I refused to sleep after that! My sister and I just wandered around the bedoin village and actually ended up climbing a little hill nearby (in the dark, yes) that overlooked the whole desert. We saw tiny, lit up communities spread throughout the vast desert from the top of the hill.
The other scary hotel experience was in Portugal. We arrived by bus late at night and were taken to what seemed like an abandoned death trap. We're talking spiderwebs, huge bugs, and not one other person in the hotel, or (it seemed) in the entire town we were staying in just outside Lagos in the Algarves. We literally begged the to maid help us escape. She booked us another hotel in the actual town of Lagos. We were thrilled to actually find some hints of civilization.
Best hotel/hostel experience: I've stayed at a lot of amazing hotels. Casa Polopo overlooking Lake Atilan in Guatemala, the Ritz-Carlton in Key Biscayne (work trip, please people, I'm not that fancy), and the Glu Hotel in Argentina. But I think Dom Pedro Palace in Portugal wins. Not to be confused with the Lagos hotel, this was where we made our homebase in Lisbon. The hotel beautiful and clean, and the selection of wine and beer excellent. We also became best friends with the staff. In fact, on our last night there, our new friend Ricardo and his wife took us to hear traditional Fado music. It was a very cool, authentically Portugese, non-tourist experience.
Favorite family vacation: My family didn't really travel a lot when I was growing up. I think that explains my crazy urge to travel as an adult. But we did take lots of car trips up to the Catskills, where my grandparents live. They live in this cute little town near Monticello. We spent our time waterskiing, jetskiing and swimming at the nearby lake, and learning how to ski at a tiny ski resort a few miles from their house.
Must-have packing item: Face wipes. Great items to have in your bag if you're away from your hotel all day. Or for those moments you find yourself camping or in a scorpion-filled Bedoin tent with no plumbing.
Most unbelievable travel experience: Renting a golf cart and driving it around Uruguay for the day. On highways and all!
Favorite "I can't believe I'm doing this" moment: Eating, drinking and dancing with women artisans and their families in a tiny little village in the mountains of Fez, Morocco
Place you can't wait to return to: France – it's been over a decade since I was there.
Place you can't be paid to return to: Fargo, North Dakota. Although, technically I was paid to go there.
Any exciting trips coming up?: New Orleans in December!
Dream vacation: Greece. Four-star hotel, with a room opening up onto a white balcony where we eat breakfast overlooking the ocean. We'd climb down and spend the day on a boat in the Mediterranean sea. Not that I've really spent much time thinking about this.
Favorite tourist attraction: This is cliche, but I think it may have been The Vatican in Rome – staring up at the Sistine Chapel was pretty freaking cool.
Favorite "I'm trying not to look like a tourist" attraction: This is more of an "I'm trying not to look like a tourist" moment. In Italy, I was frantically trying to get back to our hotel and trying to converse with a local shop owner to see if she could help. I was using the three Italian words I knew, none of which were "Do you happen to know where my hotel is?" She was responding to me saying, "Yes, I'll help you find your hotel" and nodding in understanding. I was so frantic I didn't even realize she was completely fluent in English.
Favorite travel photo: This sort of captures everything about wine country in Mendoza, Argentina in fall. It only snows four times a year and there had just been snowfall in the Andes the day before we arrived, so we got to see this rare view of the snowcapped mountains behind the red vineyards, while drinking our wine. It was pretty magical.

HEY YOU! You should be our next jetsetter!
xo,
the romantic & the wino
Save