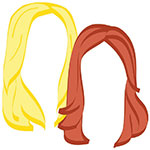 We'd like to take a moment and pat ourselves on our backs. We are just CRUSHING jetsetters lately. Figuratively. Not literally. No jetsetters have been harmed in the making of these posts…
Annnnnyway, today's jetsetter is leading our dream life. Usually we like to add our own sass and flair into people's bios, but check this out:
"Swiss born, Katja is an ex-actress gone olive picker gone life coach, who lives with her Tuscan native and their two kids next to a splendid olive grove in Southern Tuscany. She co-organizes post-cancer retreats in Italy and spends her free time writing the Map It Out travel blogs about Southern Tuscany in general, and Siena and Montalcino in particular."
Oh ok, us too. Meaning we are also ex-actresses. Meaning we were in plays in middle school and high school.
Ugh, just read:
Favorite Place: Southern Tuscany. For obvious reasons.
More importantly, favorite meal: Anything Asian. Which is a bit of an issue, if you happen to live in Italy.
The moment you caught the travel bug: When visiting my godfather for the first time as a kid in Ticino (the southernmost region in Switzerland). I hopped on a train in Swiss German speaking Zurich and three hours later got off in Lugano to hear everybody talk Italian; but apparently, I was still in my own country. I wanted to do it again and again.
First experience traveling alone: Vietnam in the mid 90s. I was traveling with a friend from Switzerland, who had fallen in love a few weeks before we left for South-East Asia. I knew I had to go solo, the moment I heard that her new sweetheart was about to hop on a plane to join us in Saigon. Nothing worse than traveling with two love-birds! Mind you, they've married, have three kids and are still together today. So, moving over was the right thing to do.
Ever been (or thought you've been) in imminent danger while traveling?: I guess my Danish travel mate and I belong to the few people who ever got an emergency flight with Australia's Royal Flying Doctors from the gold mine in the Tanami desert to Alice Springs' hospital. I was 23 and mistakenly thought I had desert road driving in my genes. And no, there was no good looking Aussie doctor on board (the haggard of an old nurse getting off that plane must have been divine punishment for my bad driving).
Worst hotel/hostel experience: A seedy hostel in the mid 90s in Hong Kong, consisting of a mixed dormitory with about 10 bunk beds, one toilet and a lot of weird stuff going on. It was incredibly cheap though (at least for Hong Kong standards). Thanks god, over the years I've managed to repress most of the memories of the few nights I spent there.
Best hotel/hostel experience: There's nothing over a friend's apartment. Preferably centrally located in some smashing, but expensive town we couldn't afford visiting otherwise. Last year we've spent a week in summer overwatching Brighton's beachfront, and celebrated Christmas in Florence in a beautiful Renaissance palazzo right next to Palazzo Pitti. Choose your friends wisely – is probably the best travel advice I can think of.
Favorite family vacation: Braunwald, a wonderful traffic free Swiss mountain village, where we spend our yearly skiing holiday and family get-together. We've been lucky enough to find the most amazing chalet, with incredible views, cozy but stylish interiors and an old wood stove I love firing in every morning before hitting the slopes.
Must-have packing item: Nowadays, my kindle. I still love reading books in paper form, but I hate that moment when you've packed your bag and it's time to sort through the books. You just know you'll be getting it wrong, so decide to pack them all and end up not just schlepping them through the continents, but also paying the most ridiculous extra baggage fees without ever having read half of them.
Most unbelievable travel experience: Disco night in Ulan Bator. I mean, horse riding (and nearly freezing my feet off) and the Yurta sleepover in the steppe were incredible. But have you ever watched the Mongolians getting down on it on the dance floor? That particular shoulder move?! I've been trying to copy it for the last 15 years and still can't get it right.
Favorite "I can't believe I'm doing this" moment: Any morning I'm brewing my coffee whilst looking through the kitchen window. My life is as unspectacular as every average mother's in the big wide world, but that view convinces me on a daily base, that I'm living in the most amazing place. Never mind Berlusconi.
Place you can't wait to return to: China and Mongolia (obviously!). And who knows, one day I may want to show my kids the wreck of that car left rusting away in the Tanami desert (just so they understand why I keep shouting at everybody to slow down).
Place you can't be paid to return to: Did I already mention that hostel in Hong Kong?
Any exciting trips coming up?: You mean apart of cruising the Tuscan hills? In March it's time for skiing and the aforementioned family reunion in Braunwald. And perhaps this summer we go back to the Swiss Alps for some hiking (but only if I manage to convince my Tuscan native, that flip-flops aren't the right approach to that kind of a holiday…).
Dream vacation: The Silk Route. And Africa, one far away day… But right now, anywhere really – as long as somebody else is looking after my kids.
Favorite tourist attraction: Anything that isn't a tourist attraction. And if it has to be one, only strictly at opening or closing time, when the rest of the world is still in bed or already sitting down for dinner.
Favorite "I'm trying not to look like a tourist" attraction: Making two kids with a Tuscan native definitely helpped. At least when travelling Italy.
Favorite travel photo: Many. And all of them neatly packed away in a suitcase in the attic. My adventure travel happened nearly a decade before the arrival of digital photography. But I hope a pic from my Tuscan kitchen window view will make up for it.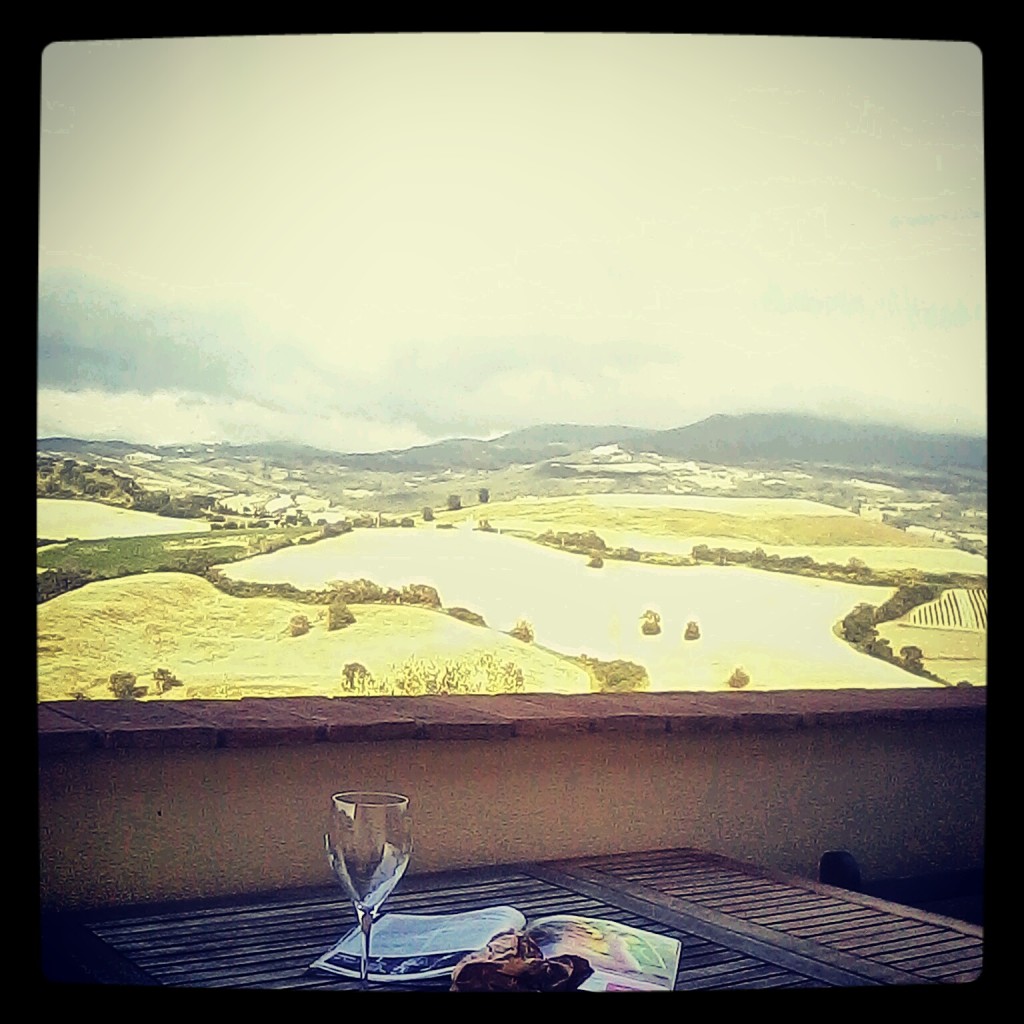 Wanna be our next jetsetter? You can't, because he's already lined up. But you can TOTALLY be the one after that! Drop us a line.
xo!
the romantic & the wino