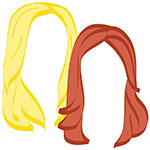 This week's jetsetter is the godmother every girl needs and the wino is lucky to call her own.  Rarely seen without a glass of Pinot Grigio in hand, AP is known in the family for her humor, fashion sense, and signature Mary Poppins-esque bags that always produce whatever you need- regardless of the scenario (see below.) She rocks Chanel, has the largest shoe and accessories collection I've ever seen in real life, and enjoys jetsetting with her handsome husband. She's Karen Walker a la  Will & Grace – with a heart a gold.
Favorite Place:  Can't say. There are so many beautiful places in the world and I haven't even been to Italy yet!  Scheduled for Sept. 2012.
More importantly, favorite meal: At my age, fortunately there have been many and they were all different and special. Dinner at Windows on the World is now a more special memory. LaCaille outside of Salt Lake City, Utah. Yep, Utah.  The Crown Room at the Hotel del Coronado. And then, crabs thrown on a plastic tablecloth over a picnic table down on the Chesapeake. Cookin' steaks on the grill that is secured off the back of the sailboat. So many.
The moment you caught the travel bug: This, I know. First time flying with bff  "R". We were working in the city, Philadelphia, for the FBI, really. We thought we were "it" – well, we were, but, anyway. Flew from PHL to Buffalo NY of all places to visit another friend who was attending D'Youville College. As the plane took off I had butterflies in my stomach and thought "Wow, I want to do this! Break out of my little world and go places!"
First experience traveling alone: Don't remember so I guess it wasn't a big deal.
Ever been (or thought you've been) in imminent danger while traveling? Again with bff "R". In the 80s, driving from San Diego across the border to Mexico to the Rancho La Puerta Spa, which was gorgeous, btw. Anyway, R had "smoked" and the remainder was in her wallet. At the border, we were stopped by the guards, they took us in a little building and wanted to see ID and searched the rental car. I was sure we would be in a Mexican prison, eating maggot infested food, and being raped and no one would know where we were. Well, none of that happened but I was never more grateful for being safe again.  I was so scared I left my driver's license there. Looking back, we think the guards were just playing with us – 2 young, carefree American girls that they could have some fun with. And they never looked through Rs wallet. Whew!
Worst hotel/hostel experience: On our (hub and I) way to Canada late at night, having left after work and drove til we couldn't anymore, we stopped in Plattsburgh NY and could only find a little motel near the highway. It was at the beginning of the bedbug scare and I tore the bed apart looking for the critters (there weren't any) and was up all night from the partiers in the parking lot. Scary.
Best hotel/hostel experience: Hard to say…..I love the big fancy all out hotel experience or a charming Inn in Carmel, CA.
Favorite family vacation: Some funny ones "down the shore". As one nephew exclaims "it is so much fun we do it every 11 years!"
Must-have packing item: Oh, I am a pack rat and normally carry so much stuff with me. Although, anyone who knows me would probably say wipes. Can you say Monk? And chapstick and lipstick. Basics.
Editor's note: AP certainly carries more than "the basics." One time, our family's pet goat jumped on her, getting muddy hooftprints on her white blouse. AP pulled the exact same white blouse, only freshly-pressed, out of her trunk. True story.
Most unbelievable travel experience: Going to Morocco was pretty neat – the ferry over from Spain, being on the Strait of Gibraltar and standing along the coast of Africa looking at the Rock of Gibraltar. That was awesome.  Being in the Kasbah, watching the "snake dance". I can honestly say I never thought I would be there – it was just an opportunity that came up when we were staying in Marbella, Spain.
Favorite "I can't believe I'm doing this" moment: Being in Africa. Morocco. And H rode a camel.
Place you can't wait to return to: I really enjoyed the California coast. Carmel, Monterrey, the Pacific Coast Highway, Big Sur. Pretty special right here in the good ole USA.  But, as I said, haven't been to Italy yet. Or most of Europe for that matter. Been to Prague, Marbella and Morocco so I have a lot of catching up to do.
Place you can't be paid to return to:  ha ha, Plattsburgh NY
Any exciting trips coming up? St. Kitts in March 2012 and Italy in September.
Dream vacation: An African Safari ever since I fell in love with the movie Out of Africa. I did go on a bi-plane ride, which I also wanted to do since seeing that movie.
Favorite tourist attraction:  Well, I haven't seen a lot of the great ones, but, I really enjoy Disney World. And we don't even have kids. I would love to see the Eiffel Tower, which I will some day.
Favorite "im trying not to look like a tourist" attraction: I am always trying to not look like a tourist so I am sure I always do. And it's okay. I'm not embarrassed to be awed by a new experience.
Favorite Travel Photo: 
Beautiful Aruban Sunset: courtesy of AP