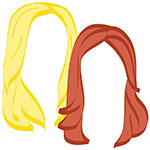 You know it's a bad week when we completely forget to post our weekly jetsetter. But don't fret, today is the official last day of New York Fashion Week and then we will be ALL yours. It's been a crazy week of 14 hour days, nights with the self-proclaimed movers and shakers of the industry, and a few moments of stress-filled backstage time in the tents. We can't say we're sad to see you go, NYFW.
So without further ado, today's jetsetter comes from the romantic's one and only daddio–born and raised in Philadelphia, he moved across the country in the 70/80s to experience life in LA after a brief stint in Vietnam. Back in PA, he is best at telling stories from his past life and dumb dad jokes.
Enjoy!
Favorite Place: Bermuda
Favorite Meal: Bermuda – Steak Au  Poivre
Moment I caught the travel bug: On my way to Vietnam  I realized I like flying and couldn't wait to fly back home in one piece.
First experience traveling alone: See answer above. Not really alone 250 other GI's on the same plane, but might as well have been alone.
Worst hotel: Evergreen Colorado–family was set up to stay in a motel.  The water was rusted, the room was pretty nasty, and to further top it off, there were no screens on the windows. No a/c so when we fell asleep we had to open the windows and we slept on the first floor.  Pretty weird night, slept with one eye open all night.
Best hotel: Sheraton, Los Angeles
Favorite family vacation: Bermuda or Disneyword–both were great places
Must have packing item: Dental Floss (both as a weapon and I like my teeth clean).
Most unbelievable travel experience: I had just completed my tour of duty in Vietnam and had stopped in Hawaii to see my brother (who was also in the army). Once I arrived I was told he was not going to arrive for another week, so I caught a Military Flight leaving Honolulu for San Francisco (where I was going to be discharged from the army). We just left the airport in Honolulu and a few minutes in the air one of the engines caught on fire. I'm thinking I just spent 12 months in Vietnam and I'm going to die in Hawaii. Pretty weird moment…. Fortunately, the crew aborted the flight and landed safely back in Honolulu. I now had to wait for another Military Flight leaving to San Francisco. It left a few hours later and I arrived safely.
Favorite I can't believe I'm doing this moment: Sea Isle, NJ.  Had a hot dog on the boardwalk and Oldest daughter (this co-blog creator), wanted to ride the Tilt A Whirl. Dad, being the good sport said, "OK".  After a few tilts and one too many whirls, I turned green.  We quickly left the amusment park and jumped in my mother in law's van to head back to our rented townhome. As we crossed the bridge, I couldn't keep the hot dog down any longer.   The van had some new interior that wasn't factory installed. Fortunately, mom-in-law was a good sport and an expert cleaning lady and took care of the mess when we arrived back to greet her with the news, her son in law couldn't ride the Tilt A Whirl on a full stomach.
Place I can't wait to return to: I miss Southern California. One of the greatest places to have fun, enjoy the weather most of the year and sights, sounds, and great memories.
Place I can't be paid to return to:  I'd have to take a pass on any war zone.   Unless I was traveling with the President of the United States.   I would probably be a little more protected if that were the case.
Trips coming up: None at the moment (ed. note: this should be updated to HOPEFULLY Manhattan next weekend to visit his eldest and most loved daughter and her hubs. I can say this because I don't think my sister regularly reads our blog.)
Dream vacation: Italy
Favorite tourist attraction: 3 way tie – Disneyworld (FLA) and Universal Studios (LA) and third choice: Abbey Road Recording Studios (St. Johns Wood, London)
Favorite I'm trying not to look a tourist attraction: Hollywood Blvd.  Hard to read some of those names on the walk of fame without stopping and looking like you don't belong there.  Grauman's Chinese Theatre (also on Hollywood Blvd) is hard to pass by without seeing if  Dean Martin's hands were really that big.
As per usual, we're always excited to feature new jetsetters! Comment or tweet us if interested.
xo,
the romantic & the wino