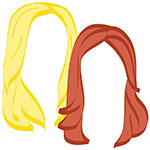 GUYS! Happy Leap Day and all that nonsense! We're just happy that the last day of February is HERE! Rejoice. And also, hump day, Wine Wednesday, and only three more days until the romantic & the wino officially reunite in Rockville. It's a good day.
It's also a good day because today's jetsetter is Chris of Amateur Traveler. Chris has been the host of Amateur Traveler since 2005, and try as we might to convince ourselves that that wasn't that long ago… that means he's been doing his thing for seven years. Amateur shamateur, we say. For more travel guidance, follow Chris on twitter @Chris2x, but for now: enjoy his travel tales below!
Favorite Place: My favorite place is home, but my favorite place to travel that is much harder to pin down. I love anything Europe, with a particular fondness for Italy.
More importantly, favorite meal: Trying the seven different kinds of Molé in Oaxaca, Mexico was pretty great. I liked that better that eating crickets, also in Oaxaca.
The moment you caught the travel bug: I watched the men first step on the moon while on my first trip to Canada as a child. The was something about the perspective of looking back on your country from another place that was a bit addictive.
First experience traveling alone: If we don't count heading to a college I had never seen across the country from home, it might have been a road trip to the Southwestern United States to visit National Parks like Grand Canyon, Bryce Canyon and Zion as well as Antelope Canyon Navajo National Park.
Ever been (or thought you've been) in imminent danger while traveling?: Other than driving in Cairo traffic I can't actually think of a time when I was in imminent danger.
Worst hotel/hostel experience: My wife and I stayed above a German Beer Hall during Pinksterfest. Loud drunken Germans partied below us until 3am. We told ourselves we would demand our money back in the morning, but of course in the morning the only one there was a sweet older lady who spoke no English.
Best hotel/hostel experience: We were nearly adopted by our host Costas on Santorini (Mathios Villa Santorini). He not only greeted us each day with "hello my American family!", but customize our dinners "what do you feel like tonight?".
Favorite family vacation: For my 40th birthday we did a Windjammer Barefoot cruise in the Caribbean in the Virgin Islands. It was a 4 masted sailing ship that held 104 passengers and was very informal (dress for dinner meant a t-shirt over your swimsuit). The highlight was swimming with bioluminescent plankton.
Must-have packing item: I carry a fair amount of electronics but it is my camera that I can't imagine traveling without. I have never taken more than 6 cameras on a trip (2 video – normal and underwater, 3 still, one cell phone camera). I don't buy souvenirs, I take photographs.
Most unbelievable travel experience: Oh so many. It is probably either standing close enough to hot lava to touch it on Hawaii (but smart enough not to), or blackwater rafting in New Zealand where you spelunk through a cave in a wetsuit with an inner-tube.
Favorite "I can't believe I'm doing this" moment: Standing in a Range Rover in Ngorogoro Crater in Tanzania watching herds of zebra and wildebeests was pretty awesome.
Place you can't wait to return to: I would love to get back to Venice now that I am shooting digital, I would love to fill up a memory card or two in that gorgeous place.
Place you can't be paid to return to: Rock Springs Wyoming was a bit creepy, just the barren blackened hills around town… but I would go back if you paid me.
Any exciting trips coming up?: I think my next trip will be to the Island of Lanai in Hawaii as part of their "artist in residence" program. I always love to get back to Hawaii and have not been to Lanai (or Molokai).
Dream vacation: Someday I would love to visit all the places we have talked about on Amateur Traveler, but if I had to pick just one, my current dream would be sailing in a small boat down the Croatian coast.
Favorite tourist attraction: I am a sucker for Disneyland. I used to have the map of Disneyland on my wall as a kid.
Favorite "I'm trying not to look like a tourist" attraction: I am 6'3″ tall, blond with a beard and always carrying a camera. In much of the world, there is nothing I can do to blend in. 🙂
I dabble in languages. I can say "I don't speak your language very well" in Spanish, Italian, French, German, Russian, Mandarin and Swahili. I also studied a bit of Greek and Turkish. I find that even knowing a few phrases can effect how people welcome you.
Favorite travel photo: You might as well as me which of my children I love better. But one of my favorite photos is from Bryce Canyon National Park near dawn.
You should be our next jetsetter! Ask anyone, it's really fun.
xo!
the romantic & the wino