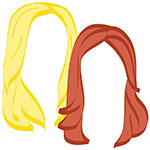 Good news, dudes! Today's jetsetter is one of the most world traveliest world travelers we know. He's the man behind The Departure Board AND has sent us all into a serious tizzy as we try and compete for Steps Points to become the #1 most traveled. At the time of this post we are #6. No, we don't want to talk about our fall from grace (aka #3). You can say hi to Si here, or via twittaaaaa, @departureboard
Favorite Place: Wow, what a tough question to start! It's like asking which one of your children do you like most.  I have very fond memories of Costa Rica, but perhaps that's because it was my honeymoon.  Although, if I was pushed into choosing one place to return to that would be Essaouira in Morocco.  Such an atmospheric town living in a forgotten age.
More importantly, favorite meal: I enjoy food! But I'm in the 'Eat to Live' not 'Live to Eat' camp. However, when reading the question, the Caribou Carpaccio I had at the Hotel Post in Lake Louise was at the forefront of my mind.  I lost count the number of times I said 'this is delicious'.
The moment you caught the travel bug: It was either age 14 when I was lucky enough to fly on Concorde or when I went on my first round the world trip age 15 with my parents.  Bangkok, Hong Kong, Sydney, Melbourne, Alice Springs, Cairns, Honolulu, Los Angeles, San Francisco and New York, so many fantastic locations at such an impressionable age.
First experience traveling alone: After a failed relationship and fed up at work, in 2000 I travelled solo for 11 months to over 15 countries.  Aside from the first couple of nights in Bangkok I don't think I was ever alone.  You soon meet friends on the road so the many memorable experiences like, trekking to Everest Base Camp, watching Cathy Freeman run at the Sydney Olympics or even tandem skydiving in New Zealand had someone close by…thankfully for the parachuting!
Ever been (or thought you've been) in imminent danger while traveling?: Danger is my middle name…actually it's Edward but you get the point.  Having driven across a minefield and encountered volatile military personnel armed with AK-47s in Mauritania or sitting in a Russian policeman's car hand on revolver (his not mine) while he's trying to extort money from me or being caught up in the Gujarat earthquake, I've actually stayed very calm in any situation.
Worst hotel/hostel experience: On my first night in Bangkok I foolishly paid for 3 nights at some hellhole on the Khao San Road without viewing the room.  I can't remember the name but one night was enough.   I also shared a dorm room in some Turkish lockup in Kazakhstan, not much fun, they locked us in for the night and stole from the cars, grrr still bitter.
Best hotel/hostel experience: Having stayed in hundreds of guest houses, hotels, motels and inns over the years there are plenty to choose from, however I find this a difficult one to answer.  I have great memories staying in a Palazzo (Palace) in Siena, Italy, unfortunately the name escapes me.  The room was large, with rustic furniture and the huge shuttered windows opened unveiling a tremendous view over Tuscany.  The wife also fondly remembers the scrambled egg at breakfast.
Favorite family vacation: I guess this must be the round the world trip when I was 15. 8 weeks of diverse culture and incredible sights for a spotty teenager!
Must-have packing item: It's funny that most peoples answers are some modern gadget, like a phone, Kindle or digital camera.  Mine is no different, the Ipod.  I love music and so often on a long bus, boat or plane journey I create a soundtrack for that particular trip.  Then when I hear that track long after I have returned I'm transcended straight back to the destination.
Most unbelievable travel experience: I know Mount Bromo in Java is a well worn travellers destination, but seeing the sunrise over a caldera of volcanoes for me was a pinch yourself experience. Such a beautiful natural event that happens everyday, a very special place.
Favorite "I can't believe I'm doing this" moment: I've had quite a few of these on my travels.  But anyone who knows me will know I like a road trip.  On one journey from England to Budapest for the Hungarian Grand Prix we stopped by the notorious Nürburgring in Germany and did a lap of the circuit.  The unusual thing was we were driving an old Black London Taxi, not the quickest lap ever!
Place you can't wait to return to: Now let me see…Copenhagen, Paris, Bangkok, Melbourne, Queenstown, Varanasi, Siena, Kathmandu, Stalingrad, San Francisco, Bergen, St.Ives, Grindelwald, Saint-Louis…no nowhere comes to mind.
Place you can't be paid to return to: Easy, Dakhla in Western Sahara.  I could explain why but just take my word for it!
Any exciting trips coming up?: Alas nothing imminent as embroiled in house moves and homely commitments, so watch this space.
Dream vacation: I've always fancied driving the entire length of Alaska or taking the Tran Siberian Express across Russia.  I do like an epic adventure.
Favorite tourist attraction: I'm not sure you can call it a tourist attraction but standing on top of the 5,545m Kala Patthar peak viewing Mount Everest, Lhotse, Pumori and Nuptse.  It makes you think how small and insignificant us humans really are.
Favorite "I'm trying not to look like a tourist" attraction: It has to be waiting in line to pay respects at Ho Chi Minh's mausoleum.  A mile long queue of under 5 foot tall Vietnamese and one 6 foot 2 inch blonde haired westerner sticking out like a sore thumb.  I became as popular with the kids as there departed leader.
Favorite travel photo: I love this photo taken after driving 20 miles along the beach in Mauritania.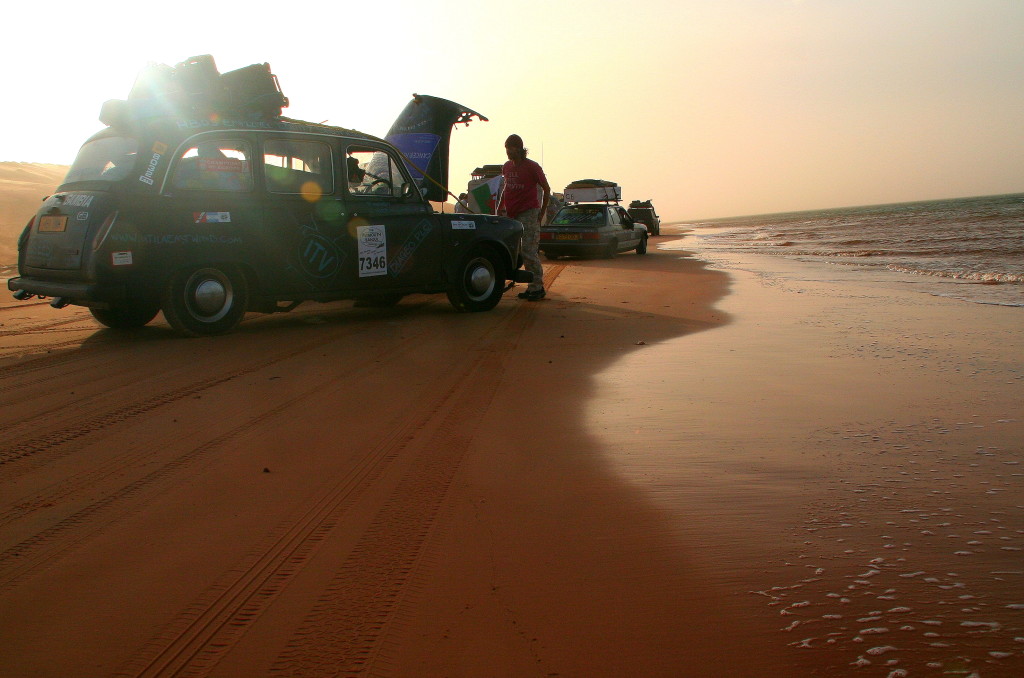 You wanna be a jetsetter? We want that, too! Drop us a line.
xo!
the romantic & the wino