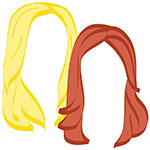 HEY! We've been on a bit of a jetsetter hiatus but we're back with one of our faves, so we're pretty pumped about this comeback. Say hello to Diana of D Travels Round. As all good stories do, Diana's starts with quitting her job two years ago to go on a solo backpacking adventure. Except unlike some of our other favorite RTW-ers, she came back to the states, picked her career back up, and then quit AGAIN for more traveling. Now living in Chiang Mai, you can keep up with D via twitter, or her contributions to sites like Viator and CheapOair.com.
Enjoy!
Favorite Place: My favorite place is probably Spain … I know, it is an entire country, but there is something about that area of the world that just feels like home. And now that I live in Chiang Mai as an expat, I really love it here, too.
More importantly, favorite meal: Hands down, my favorite meal I have ever had while traveling was in Alicante at Monastrell. Chef Maria Jose San Ramon, a renowned international chef, whipped up the best food I have ever had.
The moment you caught the travel bug: I've caught it quite a few times in my life. But, the most important time I caught the travel bug was when I was celebrating my 30th birthday in Croatia. Laying on the beach in Split with the Adriatic Sea lapping at my feet, I had a moment of instantaneous enlightenment when I realized I didn't like the life I was living and had the power to change it … and travel the world.
First experience traveling alone: The first time I ever traveled alone was when I got out of college and took a month to go backpacking through Europe.  
Ever been (or thought you've been) in imminent danger while traveling?: Yes! One time, I fell off a cliff when I went paragliding (or as I like to call it, "para-falling") in Turkey. And, in the same country, I had some scary run ins with a hotel owner. 
Worst hotel/hostel experience:  As for the worst? It would have to be the hotel I stayed at in Kusadasi, Otel Panorama. The owner was seedy and tried to molest me a few times, which ruined any good that could have possibly been there. (But, there was little good in the first place.)
Best hotel/hostel experience: I have had the fortune of staying in quite a few amazing places, so picking one for the "best" is really hard. I'd have to say some of the best experiences I have had include Hospes Amerigo in Alicante, Sha Wellness Clinic in the Land of Valencia, a gorgeous five-star resort in the heart of a tea planation in Rwanda, tucked into Red Mountain Resort in Utah and the floating Salt & Sill in Sweden. There are more, but those are the ones that stand out the most. Their staff was extremely attentive, the rooms were beautiful and the surroundings/location could not be beat.
Favorite family vacation: It's been so long since I went on a family vacation. The best one we went on was one summer when I was in high school. We flew west and trained it around California, Oregon, Washington and drove up to Canada. It was two weeks I will never forget!
Must-have packing item:  I bring my black cotton scarf everywhere with me. It serves as a little pillow, a blindfold and even a modest blanket when traveling. 
Most unbelievable travel experience: A few years ago, I was heading from Zadar down to Split, Croatia. I wasn't paying attention and instead of getting on the bus to Split, I ended up on a bus to a little town on the side of a mountain. I didn't speak Croatian, the driver didn't speak English, and I was nowhere near Zadar any longer. We communicated with gestures and he ended up taking me to his house for dinner before he drove me back to Zadar and escorted me to the right bus. Talk about the kindness of strangers!
Favorite "I can't believe I'm doing this" moment: There have been a few of those! Trekking with gorillas was incredibly beautiful and amazing; spending time up-close with an elephant herd at Elephant Nature Park was surreal; even attempting to stand-up paddle board while wearing a wet suit in the Baltic Sea was unbelievable.
Place you can't wait to return to: Spain. 
Place you can't be paid to return to: Probably Kusadasi, Turkey. I had such a hard time there and in Morocco, I probably would never go back to either solo. With a companion, different story.
Any exciting trips coming up?: I am planning on exploring the entire SE Asia region in the coming year! Very excited to visit and see the different countries around Thailand.
Dream vacation: You know, I've never thought about it! I don't really take the normal definition of "vacations." I think my dream vacation is one I already took — volunteering at Elephant Nature Park for a week and living with the elephants. Pretty life-changing and awesome! Although, I would love to get up to Arctic Circle and spend some time up there! 
Favorite tourist attraction: I tend to skip over the big tourist attractions, they normally are too crowded for my taste and generally over-hyped. That being said, I loved exploring Plitvice Lakes in Croatia. Gorgeous!! And, there were plenty of locals there, too.
Favorite "I'm trying not to look like a tourist" attraction: Eating tapas at El Tigre in Madrid. It's a great place to mingle with locals and enjoy heaping plates of tapas! Also, Mostar in Bosnia and Hercegovina has the shell of a bank that was used for sniper attacks during the war. You can walk through it and immediately get a sense for what it must have been like when the snipers took over the building — files still are scattered on the floor; and get a sense of what it must have been like during the war with bullet shells on the floor and shards of broken glass from windows crunching under foot.
Favorite travel photo: Hmmm. Probably one I shot of elephants when I was in the midst of them: