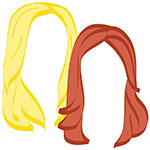 Today's Jetsetter is twitter fiend, coffee addict, and newly-minted Astorian, Eddie (@edwardschmit). He makes up for our lack of US travels and wants you to know that he doesn't REALLY have bedbugs. (But we'd also like to mention that he's been a little overly insistent that that was a joke, so you guys make the call).
Favorite Place: East Village, New York City. I lived there for a year in the smallest bedroom you've ever seen, but it was totally worth it for the location.
More importantly, favorite meal:  The "feast" option at The Three Broomsticks in the Wizarding World of Harry Potter in Universal Orlando.
The moment you caught the travel bug: I think it was in a hotel in Nevada. They travelled back in my suitcase and I had to get my whole house fumigated. Thousands of dollars later, I'm bedbug free.
First experience traveling alone: My first flight by myself was to Lincoln, New Hampshire–I spent a summer there doing Children's Theatre. I think I slept through the whole flight, but other than that it was just terrible.
Ever been (or thought you've been) in imminent danger while traveling?: Fontana Mountain in North Carolina. I was riding a horse through a river and it decided to roll over on me. I guess it was really hot or something. Or I was really heavy.
Worst hotel/hostel experience: Stayed in a cheap motel in San Francisco, and the pillows felt like they were stuffed with bricks. This may read as a White Girl Problem, but it was really traumatic.
Best hotel/hostel experience: My family and I stayed in a quaint little hotel in Chicago called The Willows. Just the right amount of luxury. It was my first trip to a big city, and it was the perfect place to stay.
Favorite family vacation: We would rent a house in Isle of Palms near Charleston, SC with the whole extended family. We did it every summer. So nice to just relax by the beach during the day and venture into Charleston at night. We would walk the streets next to the battery, seeing the houses with their secret backyard gardens and old-world charm. The ghost tours are great too.
 Must-have packing item: Sunglasses. Or something that gives me access to Twitter.
Most unbelievable travel experience: My first trip to New York City a couple years ago, I ran smack into Mary Louise Parker.
Favorite "I can't believe I'm doing this" moment: Driving cross country from North Carolina to California. Knocked out a bunch of places in one trip. What a beautiful country. Only wish we had more time to spend everywhere we stopped. I can't wait to get back to Denver.
Place you can't wait to return to: Denver, and also Chattanooga, TN. Call me crazy, but it was the cutest city I've ever seen. Great coffee shop—Rembrandt. It's really artsy too, very impressive museums and a beautiful aquarium. The whole city has a lot of character.
Place you can't be paid to return to: Why, why, why did we spend 3 hours waiting in 100 degree heat to ride Peter Pan's Flight in Disney? Not worth it. I'm a big Peter Pan fan, but just not worth it.
Any exciting trips coming up?: I just moved to Queens, so I trip into Manhattan every day. I'm really excited for tomorrow.
Dream vacation: I really wanna do one of those European cruises that takes you all over the place. I think a cruise would be the best way to see everything. I know it sounds a little lazy, but you guys like that, right? See what I did there?
Favorite tourist attraction: The St. Louis Gateway Arch. I've never seen a nicer piece of metal.
Favorite "im trying not to look like a tourist" attraction: In a local coffee shop somewhere, pretending I know all the baristas.
Do you want to be a jetsetter? Leave a comment or tweet at us and let us know!! It's fun, we swear.
xo,
the romantic & the wino