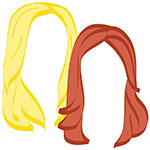 Hey, hey, hey it's jet-setta-DAY. Pour yourselves a glass of Chianti and come say hello to Hannah & Meg of Florence for Free.
Basically, if Florence is anywhere on your travel radar, you should probs bookmark these ladies ASAP. They're all about exploring and enjoying one of the most beautiful cities in Europe for as little money as humanly possible, because, in their words (and here's where you'll understand why we feel a personal connection), Florence is a walking town, perfect for wandering down forgotten alleyways, relaxing at a cafe, and rewarding yourself with a gelato at the end of it all.
Read all about their insider tips below, and then pop over to Twitter to say hi, and check out their Instagram for some real eye candy.
Favorite Place: Florence, Italy. And yes, we have to say that, but we also mean it! Vespa rides, Michelangelo and bi-annual men's fashion weeks? I mean, can you blame us?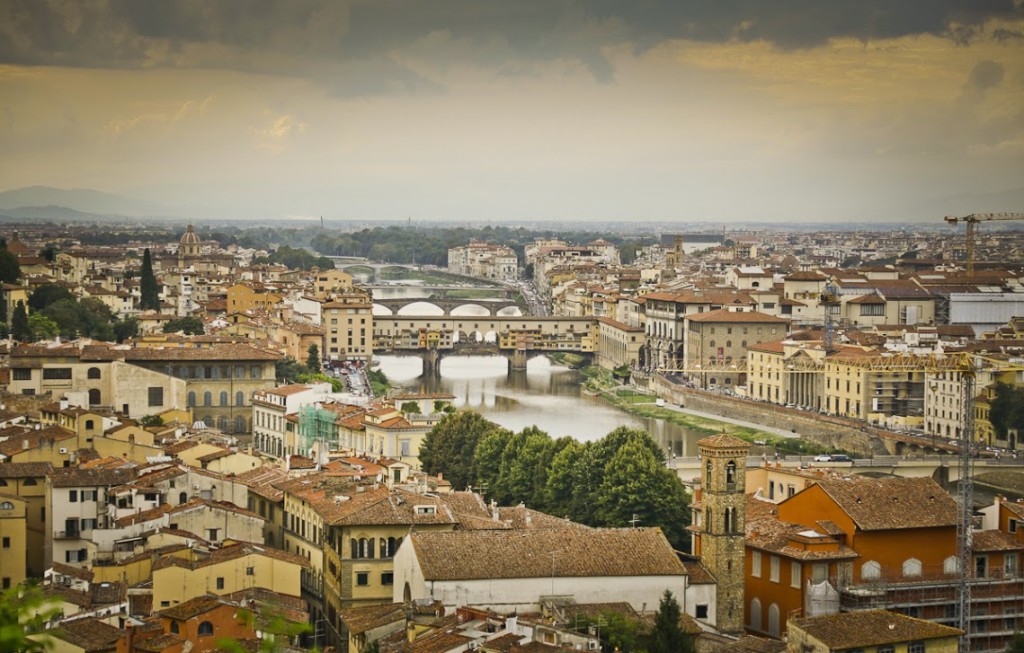 The moment you caught the travel bug: I think it's safe to say we were born with the bug, but studying abroad is when we both let it completely take over. After Meg's months in Parma sampling cheeses and studying art, and Hannah's stint in Rome practicing her Italian in the shadow of the Coliseum, the travel bug became a condition we would have to live with for life.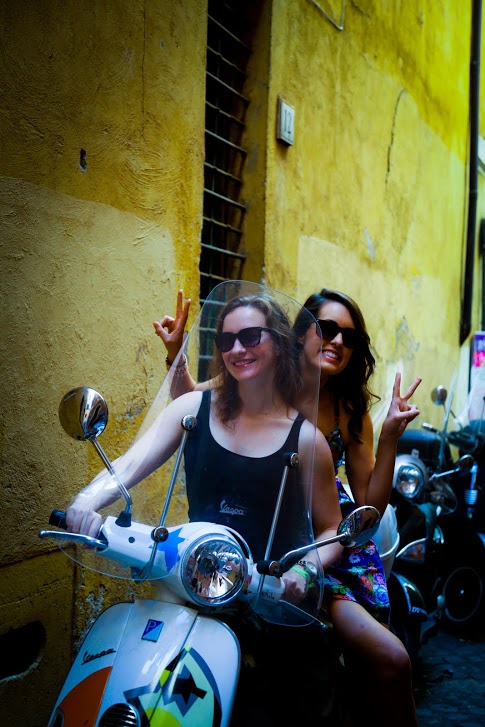 First experience traveling alone: We sound like a bit of a broken record here, but many of our most formative experiences revolve around Italy. For Meg, her first trip overseas was with no companion and two 50-pound suitcases dragging behind her. Three flights, a tram and a train-ride later, she quickly learned to trust in the goodness of strangers–particularly the man who carried her suitcases up two flights of stairs at the station when the elevator was broken and her transfer train was boarding. Thank you, again, sir!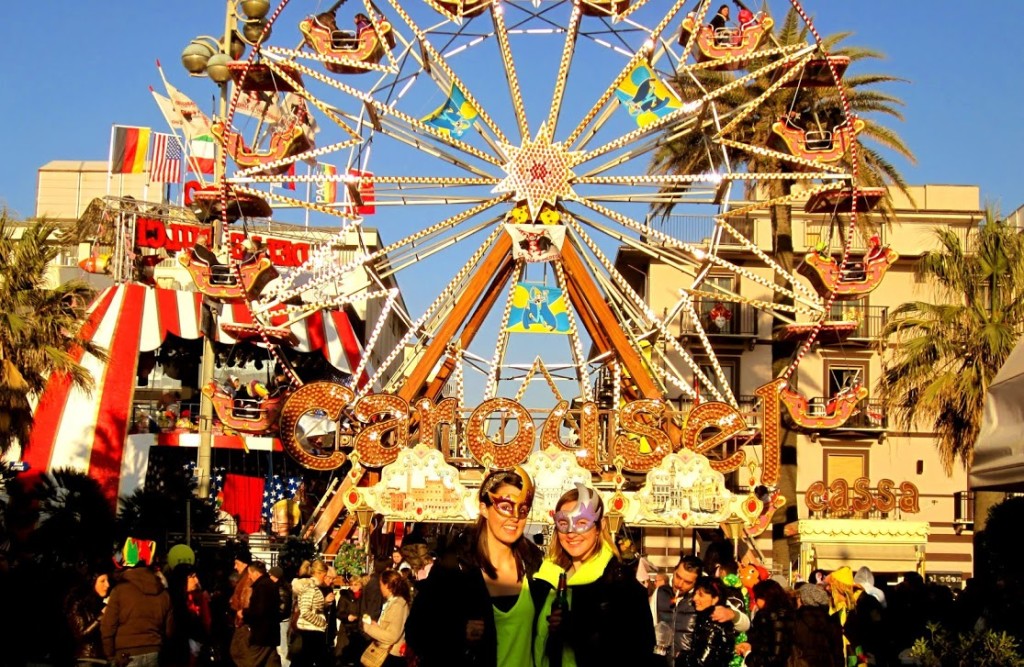 Since we've met, we have yet to think up an adventure the other isn't game to go on. Our first sojourn together (just the two of us!) was for Carnevale in Viareggio, Italy back in 2011. It was our first semester in grad school in Florence. Only a few weeks into classes, there was no convincing our studious peers to live a little! Luckily, we had each other. We decided that a crazy 24 hours of costumes, confetti, and parties on the beach was worth one exhausting 9 am class the next day.
Spoiler alert: it was, and we even made it to class the next morning.
Ever been (or thought you've been) in imminent danger while traveling?: Bodily-harm danger? (Luckily) no. But have we made questionable decisions relating to personal safety? Yes. There was the time we were stranded in Pisa at 1 AM, the time we were dropped off at a boarded up train station in Tuscany with no means of getting home, the time Meg was trapped in a shower with a pigeon. Shall we go on?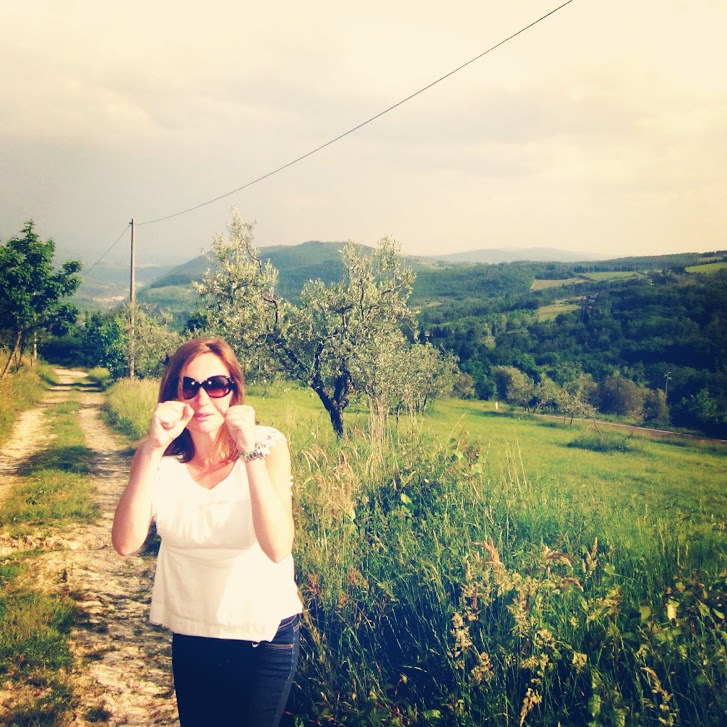 Must-have packing item/accessory:  Bobble filter water bottles. No, this is not a product endorsement. We just love them. In Italy, fountains abound, and regardless of what they say about the pure aqueduct-fed water – we don't think it would hurt to send it through another filter. The magic of the Bobble keeps us hydrated while running around Italy and has surely saved us hundreds of disposable water bottles.
Favorite "I can't believe I'm doing this" moment: One of our first lessons of grad school was that in Italy, it is ALL about connections. Our professor had just the right connections to slip our class past the doors of the Vatican after hours one evening. Naturally, we beelined for the Sistine Chapel. For two hours we had Michelangelo and his masterpiece all to ourselves. Although we had visited the Sistine Chapel before, this was the first time we really saw it. After two hours of laying on the floor, taking pictures, and hanging out with one of the greatest masterpieces of all time, it was finally time to go. I very clearly remember turning to Meg and saying, "This is it, we peaked." And thus far, I'll stick by that statement.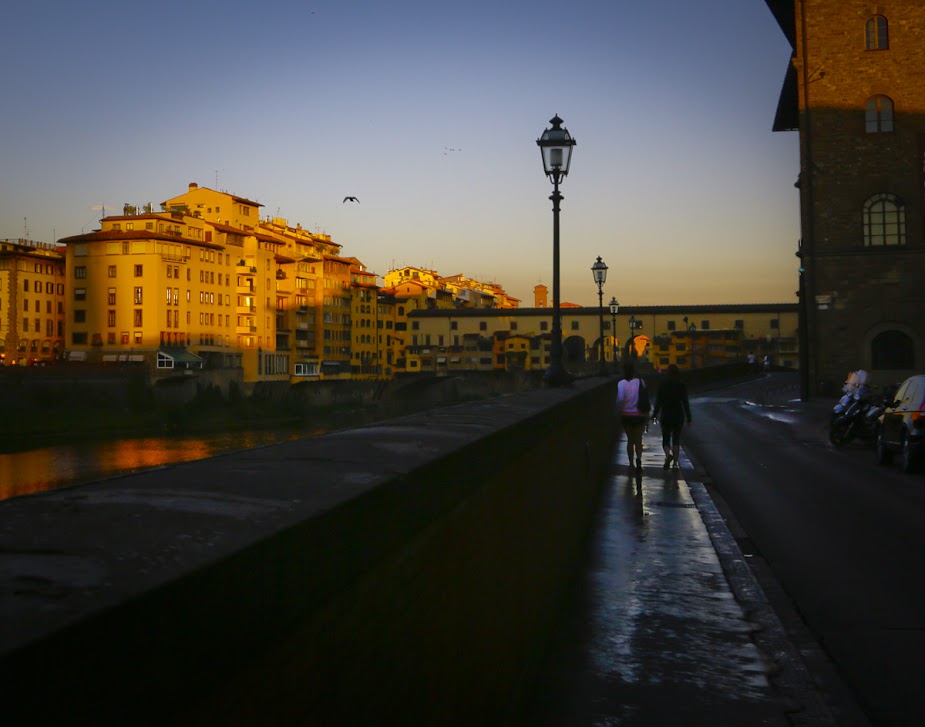 Place you can't wait to return to: Montepulciano. Although our first excursion to Montepulciano was fraught with "amateur" mistakes, the city still managed to steal our hearts. The hilltop Tuscan town, features winding cobblestone streets, cats sunning themselves on front stoops, and Vino Nobile – the crown jewel of Chianti wine. We don't even mind the Twilight souvenirs hanging out of shop windows as a result as the towns cameo in the Vampire series. Nope, Montepulciano, you are our happy place, and we can't make our return soon enough.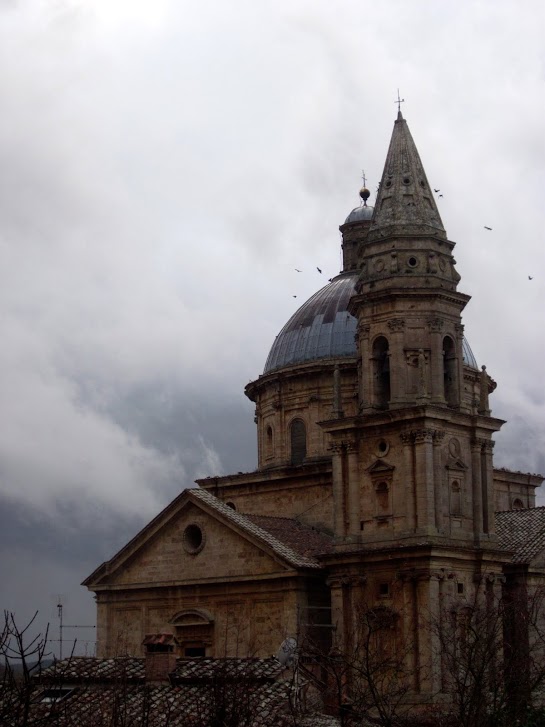 Any exciting trips coming up?: As a matter of fact, we're headed to Florence this Thanksgiving! It's fine, our moms have ensured there will be plenty of leftovers to share with us when we return.
Favorite tourist attraction: Piazza della Signoria, located at the very heart of Florence, has it all – original Renaissance sculptures, picturesque cafes, and not to mention, it's very own palace. We can't really blame tourists for swarming the piazza like moths to a lamp. However, it admittedly is very difficult to enjoy the beautiful pizza while dodging photos and pickpockets. Our hack? Visit the piazza between 9 PM and 7 AM, and it's all yours.
Favorite "I'm trying not to look like a tourist" attraction: Local markets. NOT the tourist markets that are written up in every guidebook, but we poke around and try to find a neighborhood food or antiques market. Exploring them gives us a better understanding of the community we're visiting. So when we're in town, any town, that's one of the stops we'll always add to our visit list.
Favorite travel photo: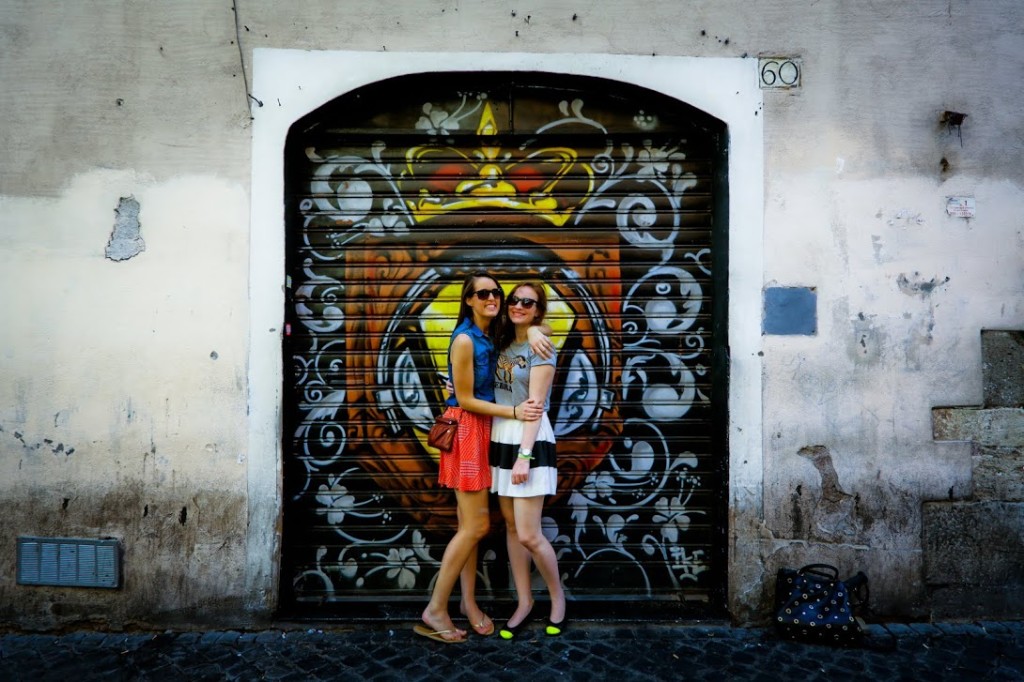 Readers, if you're interested in being a jetsetter, get at us! Hannah & Meg, if you're interested in travel companions at any point in the future in Florence, also get at us.
xo!
the romantic & the wino