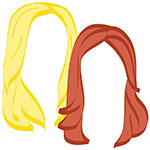 Despite our lacking presence around here, we still managed to pull together a jetsetter for this week! Impressive, no? This week's travel tales come from Kimberly of Go Green Travel Green, which we keep saying in our heads as "Go-Go-Gadget Green" so there's that. BUT also, the romantic met up with GGTG's co-founder, Elizabeth, at TBEX, who was just lovely, and though we have yet to meet Kimberly in person, we feel like we know her a little bit better after reading her answers below. Once you're acquainted as well, pop over to twitter and follow them both!
Enjoy!
Favorite Place: I loved Dingle, Ireland. It was a cute town with a fantastic ice cream shop (Murphy's, after which I named my dog) and amazing historical sites nearby. The drive there is a bit shifty, with a mountain on one side and a cliff on the other, but it's worth it.
More importantly, favorite meal: A gorgonzola-filled empanada in San Telmo square in Buenos Aires, Argentina. Either that or the most amazing steak of my life in Bariloche, Argentina. Food in Argentina was amazing.
The moment you caught the travel bug: When I studied abroad in Krasnodar, Russia in high school. It was an amazing experience for a 17-year-old to have and I haven't stopped traveling since!
First experience traveling alone: Midland, Texas to NYC to Moscow to Krasnodar, Russia. Quite the first trip! I also went to Poland alone for a week when I studied abroad in St. Petersburg, Russia in college.
Ever been (or thought you've been) in imminent danger while traveling?: I was probably in more danger than I perceived at various times when I studied abroad in college, but I was blissfully ignorant. I was stalked and harassed by a man in Buenos Aires, but got to my hostel just in time; he may have been harmless. On the overnight train from Budapest to Prague, a man tried to break into our train car multiple times, but I caught him and he went away.
Worst hotel/hostel experience: We arrived in Mendoza, Argentina early in the morning and went to a hostel suggested in the guidebook. We rang the bell and no one answered. We rang it again and a haggard twenty-something swung open the door and asked us what we wanted. We asked about availability and he gruffly told us he had space in one room, but it wasn't private. We declined because we wanted a private room, then walked away. We quickly realized our options were limited for lodging and turned back to claim the open space. When we rang the bell, the same man answered, cursed at us in Spanish, them slammed the door in our faces. I wish I could remember the name of the hostel so I could tell others to stay away.
Best hotel/hostel experience: My wife and I stayed at an amazing B&B in Banff, AB on our honeymoon. The host was gracious and helpful (he had great recommendations for wildlife viewing), but not intrusive. And they served amazing breakfast.
Favorite family vacation: The only international trip I've been on with my son (now 10 months old) was a recent one to Iceland. The weather wasn't great, but we had a fun time, anyway. Iceland is a beautiful country.
Must-have packing item: A stainless steel water bottle. Love it. I've also been intrigued by collapsible water bottles.
Most unbelievable travel experience: My Indiana Jones moment. Elizabeth and I arrived in Ljubljana, Slovenia in the wee hours of the morning and, exhausted, shuffled off the bus. We didn't have a hostel booked (who has that kind of foresight at 20?) so we picked up our backpacks and prepared to wander the city. As I lifted my backpack, it felt a bit lighter than it should have. I quickly realized the daypack — the one with our camera, passports, and computer — was still on the bus. I started to run down the street, but the bus's taillights were already fading. I flailed my arms in the air to hail down a passing cab and left Elizabeth standing on the side of the road. The driver didn't speak English. "Autobus!" I exclaimed, gesturing wildly. I attempted to communicate exactly what had gone down with Russian, English, and German. I knew he'd understood my situation when he giddily told me (in German, which I miraculously understood) that he knew the hotel where the bus drivers slept. He drove me there and I found my bus and retrieved our bag. We headed back to Elizabeth, who was waiting on the sidewalk, hoping I hadn't been abducted. For all of the stress we endured, Elizabeth and I picked up our bags (daypack safely attached) and treated ourselves to a night in a fancy hotel.
Favorite "I can't believe I'm doing this" moment: Leaving my study abroad semester early to travel on the Trans-Siberian railroad with another student I'd just met (and eventually married).
Place you can't wait to return to: I'd love to go back to Sofia, Bulgaria. I only had a day there and it was a lovely city.
Place you can't be paid to return to: The Trans-Siberian railroad in a cheap car with members of the Russian military. It was a memorable experience, but I don't want to go back.
Any exciting trips coming up?: We just got back from Iceland, our big international trip for the moment. I'm heading up to beautiful northern Minnesota for a long weekend, then down to Texas to see family.
Dream vacation: I'm not a big resort person, but I would love to go to an eco resort this winter with my son and wife. Trekking around Iceland, I learned that travel with a baby is hard. An all-inclusive resort would make for a lovely, easy family vacation.
Favorite tourist attraction: Prague Castle. Those statues fighting outside of it are so cool! That or Peterhof, Peter the Great's lavish palace, in Russia.
Favorite "I'm trying not to look like a tourist" attraction: The Coromandel Peninsula in New Zealand. It's gorgeous and doesn't feel too touristy. It's a good place to mingle with locals and also have your own space.
Favorite travel photo: This one, at Perito Moreno glacier in Argentina with calafate berries in the foreground. It was stunning.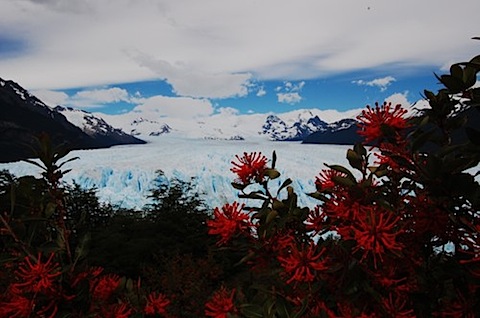 We want YOU to be our next jetsetter!
xo,
the romantic & the wino