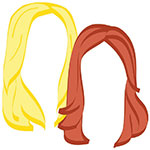 Today's jetsetter is Raul of I Live to Travel, who is impressive for lots of reasons, but mainly because he looks a lot like Matthew Broderick.
Aside from this key fact, he's also days away from jetting off to Tanzania to climb Kilimanjaro for his second hike with for Trekking for Kids. We loved learning about his first adventure with the organization as he hiked through Romania, and now we're even more excited to follow along as he battles altitude changes, crazy terrain, and a slow withdrawal from alcoholic beverages. Will he summit? Won't he summit?! SUSPENSE.
Follow along with us on his blog and via twitter. But first, get to know Raul right here!
Favorite place:  Chilean Patagonia – peaceful and magnificent; and most importantly, far from too many tourists!
More importantly, favorite meal: Cuban pernil.  Made by me preferrably.  Or chocolate paté.  Also made by me.
The moment you caught the travel bug:  When I flew alone at 8 yrs old.
First experience traveling alone: At 8 going to Miami from Puerto Rico – loved every minute of it!
Ever been (or thought you've been) in imminent danger while traveling?: Amazingly, no.
Worst hotel/hostel experience: Funny.  I can't recall.  I think the bad memories get overwritten by the good experiences.  And I like living that way – no time for whining or drama.
Best hotel/hostel experience: The Santiago Marriott, my home in Chile for more or less a year
Favorite family vacation: A cruise!  It is easy for everyone to do their thing yet go on a vacation together.
Must-have packing item:  Ear plugs!  (I assume the passport is a given.)
Most unbelievable travel experience: New Zealand's southern island
Favorite "I can't believe I'm doing this" moment: Right now. In two weeks I leave to climb Mt. Kilimanjaro. "How did I get roped into this?" is a frequent question I ask myself these days!
Place you can't wait to return to: Chile's Patagonia
Place you can't be paid to return to: Johannesburg. But the rest of the country?  YES!
Any exciting trips coming up?: Kilimanjaro and the safari that will happen afterwards. Second visit to the Serengeti but my first to the Ngorongoro crater!
Dream vacation: Cruising all the Greek isles.  Spending a month in my favorite inn between Torres del Paine and Puerto Natales, Chile. Traveling around and hiking in Tasmania.  Doing the Trans-Siberian railway.
Favorite tourist attraction: The Hagia Sophia in Istanbul.  Amazing.
Favorite "I'm trying not to look like a tourist" attraction:  The Grand Canyon lol
Favorite travel photo:
If you're a jetsetter and you know it, clap your hands! Or, you know, e-mail us and let us know and then maybe we can feature you right here someday.
xo!
the romantic & the wino