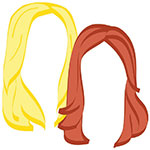 Sup, travelers? It's jetsetter day! Are you excited?! You should be. Today you get to meet Natalie. (Hi Natalie!).
Here's the deal. We don't know how In Natalie's Shoes entered our lives, but we do know this: there are days where it's physically impossibly to read her blog. We mean this in the best way possible, because girlfriend can bake. She has yet to mail us any of her treats, which we find somewhat offensive–mostly because we're too lazy to whip any of her featured recipes ourselves. Also, while the wino can hold her own with a whisk and a bag of flour, the romantic is just not a good baker and there's a Crumbs, like, right around the corner, you know?
OK, WE DIGRESS.
Without further ado, here's Natalie!
Favorite Place: Yikes. Usually my "favorite" places are favorites because of the company involved. For instance, Prague, because of everyone in my study abroad group, as well as the awesomeness that is Prague. However, I worry that if I went back, it wouldn't be the same as if they were with me. I suppose I'll have to say San Francisco. I could venture there on my own, or with friends, and still love the city in it's entirety. It's a great place for a variety of food, shopping, and people watching!
More importantly, favorite meal: My favorite meal has to be either my dad's sweet and sour pork (totally from scratch!), my gramma's chicken and dumplings, or my mom's roast chicken with garlic carrot puree. I can't choose between the three! I can *almost* replicate each of them, but nothing's the same as when someone you love makes it.
The moment you caught the travel bug: I've always loved traveling, and it's been something I've been doing since I was an infant (West Tennessee was my first long-distance baby trip). But the moment I caught it majorly was my first "alone" trip to Europe via studying abroad. I felt such a sense of freedom paired with the undeniable feeling of anxiety, which I was surprisingly okay with, and left me feeling extremely self-sufficient.
First experience traveling alone: My semester abroad in Prague. I knew no one going into the trip. Not a soul. But we all became fast friends, and ended up traveling around Europe in little packs.
Ever been (or thought you've been) in imminent danger while traveling?: Yes, I have been! While in Prague, a large group of my study abroad friends and I donned our best (that we could come up with) costumes and headed to SaSaZu on Halloween. We stood in line with hundreds of people for about two hours, waiting to get into the club. When the doors to the club opened, people in the back of the massive line began pushing everyone in front of them, trying to get in faster. It turned into a stampede and I wound up on top of two people on the ground. I was screaming for help, but no one would stop to help us up. I was beginning to think I wasn't going to make it out without a broken limb, or possibly not make it out at all. I finally reached up and grabbed the first thing I could, which happened to be some poor guy's arm, and bit him as hard as I could. Obviously, that got his attention. I screamed over the crowd for him to help me up and I got out of the way as quickly as I could. At some point during that whole ordeal, a girl in high heels stepped on my calf, and I still (2 years later!) have a spot on my calf that is totally numb and slightly hard. I ended up going back to our apartment building, grabbing a box of wine and a friend, and watching movies for the rest of that Halloween. Needless to say, I'm a little wary of big crowds now.
Worst hotel/hostel experience: Hands down the worst hostel experience I've ever had was in Istanbul. My friend Mel and I had booked our first night in Turkey at Sweet Dreams Hostel. It was nothing like we'd expected nor like the website had us imagining. I will say that the owner was very nice, he even came looking for us after we got lost trying to find the hostel. We were feeling like Sweet Dreams might be bit sketchy when we walked down to the coed dorms (the website hadn't mentioned that part). Two men were already sleeping in two of the four bunks that were crammed into a tiny room with a low ceiling. Mel and I claimed our top bunks and got as situated as you can with three feet above you. We both felt so uncomfortable, that we didn't change out of our clothes. We simply locked our backpacks to our wrought iron beds and tried to sleep. My bed didn't have a blanket, but I thought I'd be fine cause it was warm out– boy was I wrong! It was so cold by the end of the night that I stole a blanket off another empty bed. Apparently the neighborhood we were in wasn't the greatest, because I kept hearing yelling and scuffling outside the window. We finally woke up at noon and were already late for our 11 am check out. The owner told us there was no rush, and there wouldn't be any additional charges. We got ready and went upstairs to pay and get the heck out of there. Obviously, we found another hostel immediately, and booked for the next night.
Best hotel/hostel experience: The cleanest and most comfortable hostel I stayed in during my semester abroad was in Vienna. The Myrthengasse was extremely close to the Museum Quarter, offered a very hearty breakfast, and we got to keep our towels! I would stay here again in a heartbeat. However, the Mavi Guesthouse in Istanbul offered the best customer service of any hotel or hostel I've ever stayed in. Anywhere. This was the hostel we stayed at the night after Sweet Dreams Hostel, and extended our stay in the female dorms for the remainder of our trip. While the accommodations weren't as glamorous as any hostel I've stayed in, Ali, the owner, treated us like family. To me, that's more important. Each morning we received breakfast, which consisted of a hardboiled egg, a basket full of bread, sliced tomatoes and cucumbers, spreads, and coffee. Our window faced the Hagia Sophia and we were within two blocks of it and the Blue Mosque. Ali informed us of some scams that were going on in the area and told us to call him if we ever needed any help. One night, he invited us to dinner and made us Turkish ravioli from scratch! We really felt like we were among friends at this hostel.
Favorite family vacation: When my parents visited me in Prague for 10 days. I had been in the Czech Republic for about a month and a half, so I could show them around my favorite parts of the city. I was also able to take them to Český Krumlov, one of my favorite cities in the Czech Republic. We toured castles and ate at my favorite restaurants while they were here. It was great to see them and it helped them to know that I was safe.
Must-have packing item: An eye mask. I can sleep anywhere with one of those!
Most unbelievable travel experience: Camping in Munich during Oktoberfest. I'd never thought I'd be able to say I'd been to Oktoberfest, let alone camp for accommodations! One of my best experiences to date.
Favorite "I can't believe I'm doing this" moment: Touching the Danube River while visiting Hungary. It was so cool to be able to say I've done it!
Place you can't wait to return to: Prague. To say the city stole my heart is an understatement. I just hope it lives up to my previous experiences!
Place you can't be paid to return to: Bratislava. Maybe it was the weather that day we were there, but it was dreary and uninviting.
Any exciting trips coming up?: Paris in December 2013. I'm so so so excited! Any tips or tricks for looking like a local while gallivanting around the city of lights would be greatly appreciated. I've already started perusing travel blogs about Paris, like David Leibovitz's blog about living in Paris (and the posts from the lovely Lazy Travelers!). I'm building up my winter wardrobe–any excuse to buy cute coats, boots, etc. since California doesn't really get "winters", just rain. Please don't even get me started on the food I want to try while over there! Any tips for me? email me at innataliesshoes (at) gmail (dot) com!
Dream vacation: One year trip back packing around the world. I'd visit South Africa, Australia, New Zealand, France, Turkey, Israel, Hungary, Canada, Argentina, Brazil, the Dominican Republic, Wales, Ireland, England, Italy, Portugal, Russia, Japan, South Korea, Thailand, and anywhere else I could fit in.
Favorite tourist attraction: New York City. And every attraction there! The subways, Ellis Island, the WTC site, Times Square.. And all of the food! I swear I'll be back soon!
Favorite "I'm trying not to look like a tourist" attraction: Wine tasting in the Napa Valley.
Favorite travel photo: This was taken at a winery just outside of Vienna. We hiked to the top of this hill, only to be told it was a prank and we were actually supposed to be walking down the other way! It reminds me of all the amazing memories I have with the people in the photo and the rest of the group.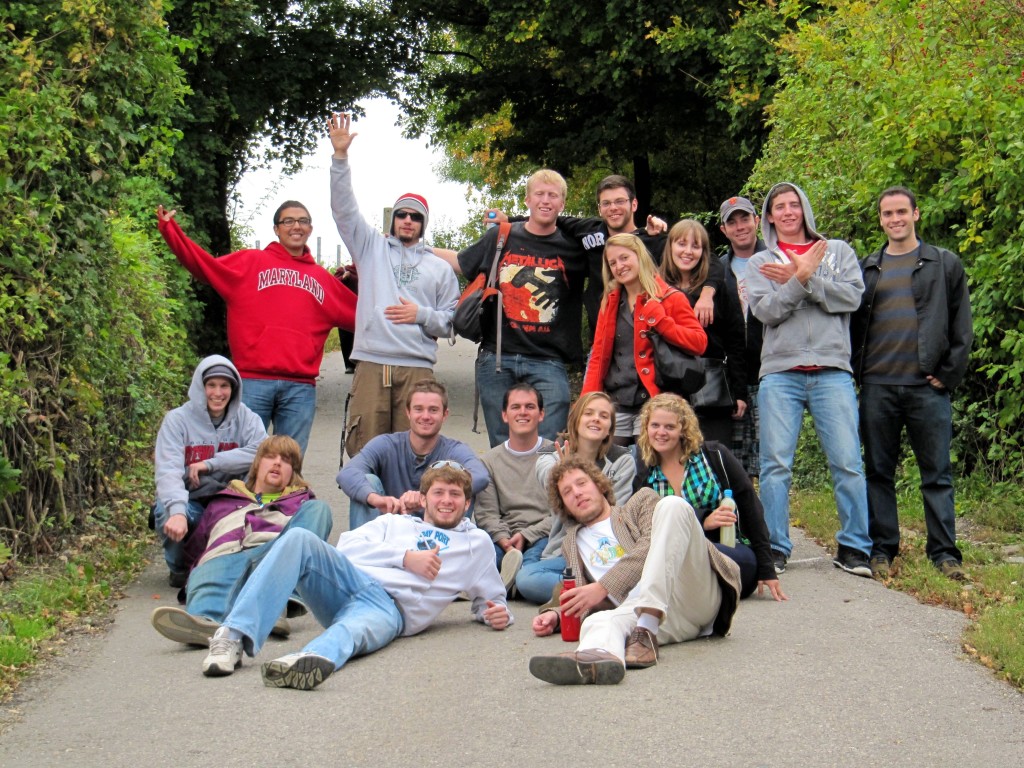 xo!
the romantic & the wino