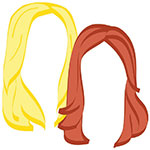 Happy wine Wedneday, friends! The first Wine Wednesday during the official month of the wino? Time to indluge!
Today's jetsetter is Pola of JettingAround.com, and tell us you don't love her city-focused travel blog. We also gotta love a girl with hometown pride. Seeing as basically all of Pola's interests align with our own, you're probably not surprised to learn that she's also one of our favorite travel tweeters. Follow her @jettingaround!
Enjoy!
Favorite Place: The Main Square in Krakow. It's huge, beautiful, always full of activity, and in spring and summer you can spend hours relaxing in the outdoor beer gardens surrounding it. When the sun sets over the Renaissance Sukiennice (a merchants' hall in the middle of the square), I feel it's the most beautiful place on the planet.
More importantly, favorite meal: Besides my mom's pierogi and dad's potato pancakes, late-night tacos that I had in Mexico City were fantastic. As a vegetarian, I love to explore creative veggie cuisine and appreciate any restaurant that doesn't think that offering just a veggie burger will cut it.
The moment you caught the travel bug: I think I was born with it! My first time traveling was… when my mom was pregnant with me.
First experience traveling alone: San Francisco a few years ago. I remember being sat at a restaurant next to two other people who were dining solo. We ended up having a great conversation – one person was a young backpacker from Ireland, the other an older lady who lived in San Francisco, but was originally from the East Coast. We exchanged lots of travel tips.
Ever been (or thought you've been) in imminent danger while traveling?: Years ago, I happened to be in North Africa during some tumultuous times (demonstrations, soldiers on the streets etc.), but my family and I managed to stay away from any dangerous situations.
Besides that, I once experienced an emergency landing after one of the plane's four engines broke down mid-air. That hasn't changed my love for 'jetting around' though…
Worst hotel/hostel experience: A mouse in my room in a cheap New York City hotel and questionable bathroom amenities in a guest house outside Odessa, Ukraine.
Best hotel/hostel experience: The Trump Hotel in Chicago – fantastic throughout, in terms of amenities, dining, customer service, and city views.
Favorite family vacation: Right before I moved to the States, my family and I rented a camper and traveled from Poland to Germany, Austria and the Benelux. The best part was shopping at local grocery stores and then preparing meals together.
Must-have packing item: Camera, phone, lip balm.
Most unbelievable travel experience: Looking down at Paris from the open-air observation deck of the Eiffel Tower – it was windy, scary and most beautiful.
Favorite "I can't believe I'm doing this" moment: When in San Francisco, every time I get to drive through the Golden Gate Bridge, I want to pinch myself.
Place you can't wait to return to: Paris, one of my greatest fascinations, if not a slight obsession…
Place you can't be paid to return to: A border crossing point between Russia and Latvia. There was an error in my travel vouchers and I was held for questioning – in the middle of the night…
Any exciting trips coming up?: Up in the air at this point – I am trying to decide between the Pacific Northwest, Puerto Rico and going back to Mexico.
Dream vacation: Traveling all around South America
Favorite tourist attraction: The Trevi Fountain in Rome – especially around midnight… During the day it gets so crowded around there, you can hardly see it. But after dark, chances are you will be surrounded by just a handful of locals. That's when you can really enjoy the beauty of the fountain and actually hear the water.
Favorite "I'm trying not to look like a tourist" attraction: Cellar pubs in Krakow – they were there long before the influx of tourists to the city.
Favorite travel photo: This one taken by my husband at an outdoor café in Paris, because I could hang out like this without an end…
Wanna be a jetsetter? You should! Just ask!
xo,
the romantic & the wino