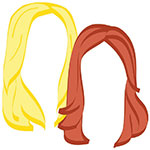 Happy Jetsetters Day, mes amis!
Meet Jeff, one half of the traveling duo behind Latitude 34. Jeff and his partner, Marina, left home in March 2013 (the same month as the romantic & the hubs) to set out on the adventure of a lifetime– traveling to Phuket, Thailand and beyond with only a few bags and their cameras. Sounds pretty badass to us, and this is why we became fast friends. Take it away, Jeff!
Favorite Place: Ohh man, this question always gets me and has an ever changing answer. I'm tempted to say the immigration hall of a country I have never been too gets me pretty amped up but it would be far from my favorite place. Ventura, California is a dreamy little beach town about an hour north of Los Angeles and it is where Marina and I first met each other. Having family living there as well and the great summers I enjoyed as a kid, paired with meeting Marina and the memories we had together in college, it might just be my favorite place to be.
More importantly, favorite meal: Being that we live in Phuket, Thailand at the moment, I would have to say our favorite meal ever is from a tiny little restaurant overlooking Rawai Beach at the very southern tip of the island. The food is delicious, cheap and spicy. The floor mats are comfortable, the sun is always shining and the constant sound of the water makes for an unforgettable meal!
The moment you caught the travel bug: I wouldn't be able to pinpoint the exact moment, as the love of travel is something that my parents instilled in me from a very early stage. Flipping through the seemingly endless supply of National Geographic magazines in my grandmothers basement closet, I was made keenly aware there was a huge world out there and from a very early age I embraced any travel opportunity I could get my hands on. No matter the destination, near or far, there isn't quite any feeling as exciting as packing up your bags, jumping on a plane, boat, train or car and heading off to somewhere new.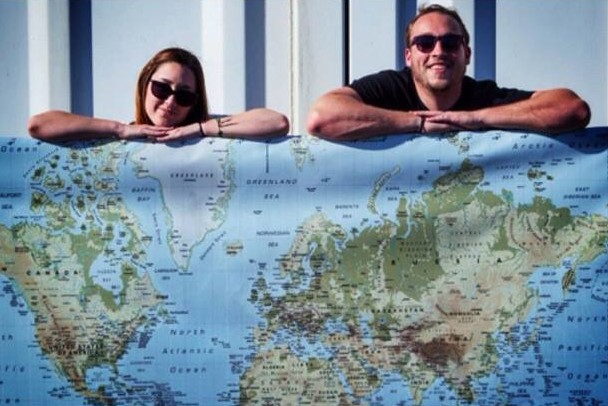 First experience traveling alone: When I was 19, the tsunami hit Southeast Asia. Within a couple weeks I had dropped out of school, boarded a plane to Thailand and found myself sitting in the international terminal, all alone, at 5am, in Taiwan on a 6 hour layover. I hadn't really understood the feeling of complete loneliness until that moment and while I had no idea what I was doing, where I was going on the map, the food, culture or customs, I knew I had fallen in love with traveling and the intense and wonderful emotions associated with it.  That trip changed my life and upon my return to California I started working towards my Visual Journalism degree and the rest is history!
Ever been (or thought you've been) in imminent danger while traveling?: A few years ago I found myself on a 15 hour layover in Kuala Lumpur, and being that there was no chance in hell I'd just sit in the airport, I grabbed my backpack, jumped on the local transportation and got off at what seemed like a popular stop. Walking around the base of the Petronas Towers, I ended up in a conversation with two sketchy cab drivers. Long story short, 8 hours later I was back at the towers and on the train back to the airport after a long and terrifying day being held in a windowless room at gun point, playing a game of fixed poker with a one eyed Malaysian man named Otto and an overly dressed Madame from Brunai, and ending it all off impersonating an Obama presidential aide to get out of the situation. Bottom line it I put myself in a fantastically sketchy situation, had to think quick on my feet, try not to panic and trust everything was going to be ok, never felt more exhilarated!
In other news, Kuala Lumpur is an amazing city and if you ever end up there, on a layover or otherwise, explore the city, and keep away from the shady gambling dens.
Worst hotel/hostel experience: Ohh man, the worst hostel on Earth has got to be the Green River Hostel in Singapore. If ever there was a hostel trying to create the actual feeling of being locked up abroad, they nailed it. Rusty bunk beds packed into converted, windowless, janitors closets, sketchy older men living in the dorm rooms for months on end, and actual poop on the floor of the showers, made this a night to never forget…. as hard as we try.
Best hotel/hostel experience: The award for best hotel/hostel would have to go to the Funny Farm in Interlaken, Switzerland. A lively and friendly spot, as the base of gorgeous snow covered mountains, the rooms are clean and large, relatively cheap, the staff are kind, helpful and genuine and the amenities match any luxury hotel. From a large, clean swimming pool to a delicious restaurant, an underground club and an outdoor pub, the Funny Farm leaves little to be desired. While catering more towards the younger traveler it would be more than satisfactory for a family as well.  
Favorite family vacation: The best family vacation I ever went on as a child would probably be a road trip my family did from Salt Lake City, Utah to Los Angeles, California when I was about 13. There was just something about being that age where I didn't quite resent my family as a young teenager to the point of ruining the trip for everyone, but was ild enough to embrace all there was to do on the trip. The highlight for me was rising donkeys down the side of the Grand Canyon and being absolutely terrified I was going to fall off. I vividly remember listening to "Now Thats What I Call Music Volume 1" on my disk man, how old fashion and 1990's does that sentence sound?
Must-have packing item: A no brainer, our cameras.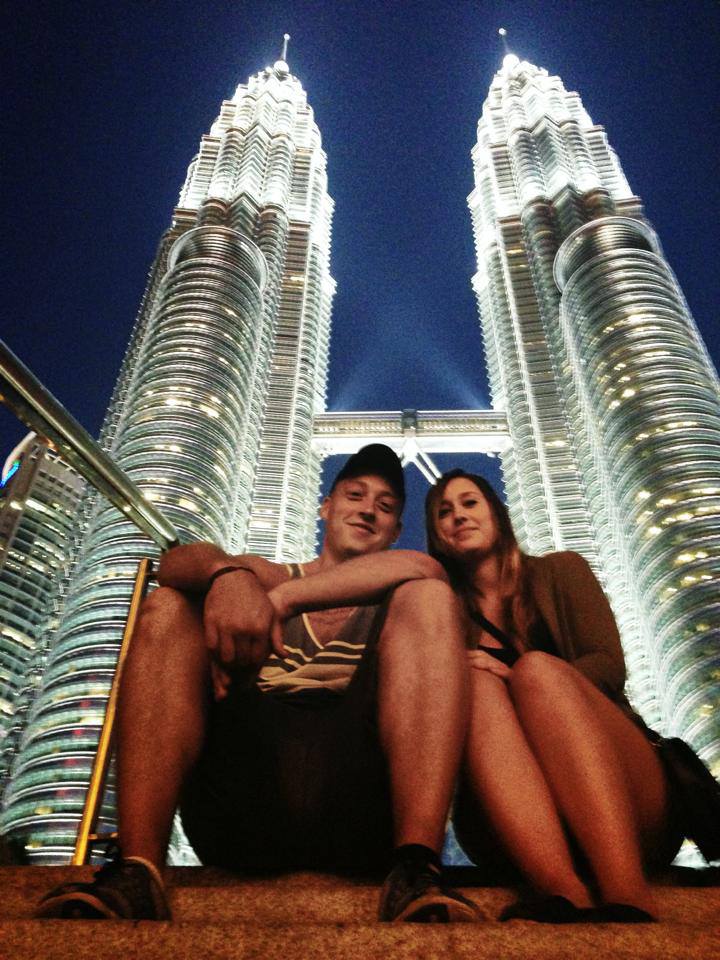 Most unbelievable travel experience: I found myself alone inside the Angkor Wat temple complex one morning as the sun as rising. While all the tourists were huddled together in front of the temple to try and snap a postcard image, I snuck inside and watch the sun rise over the ancient temple walls alone, in complete silence. It was beautiful.
Favorite "I can't believe I'm doing this" moment: While traveling through Saigon, Vietnam a couple years ago we went to a restaurant and ordered an entire king cobra. It was served in 6 dishes but the most memorable part was eating the still beating heart in a shot of cheap Vietnamese vodka as well as drinking all of the drained blood from the snake. Marina, a vegetarian at the time, was fed up with how manly I was acting, reached over and drank shots of the blood as well.  Easily one of our most memorable travel experiences to date!
Place you can't wait to return to: Marina and I first traveling together during a two month documentary shoot in Santiago, Chile. We met amazing people and saw some amazing things but have always talked about wanted to go back and explore the country a bit more.
Place you can't be paid to return to: I have an entire category for this question ha. If I never go through another overland boarder crossing again, I can die a happy man. Specifically the India/Nepal boarder and the Myanmar/Thailand boarder crossing in Ranong. The lines are long, bribery is almost a certainty as well as something just magically going wrong no matter how much you hope for the best.
Any exciting trips coming up?: We are lucky to be based in Thailand right now and are planning a couple trips in the region this fall which hopefully include Siem Reap, Cambodia as well as Laos or Vietnam.
Dream vacation: Bali has always been on our list of places to visit and being that it is so close by, we hope to get to it soon. We have always talked about Iceland and Egypt as fantastic and exciting travel adventures we want to plan for the future!
Favorite tourist attraction: We were lucky enough to visit Peru this past winter and made the trek up to Machu Picchu. The very essence of a tourist attraction, it left little to be desired. It might be packed with people and crawling with tourists but it somehow still manages to keep you in awe, so much that you forget other people are there. Large enough to explore and get lost on your own, the feeling of being in such an old, mysterious city, high up in the mountains is unforgettable. Its also one of only a handful of places world wide that you can get a passport stamp from that is not its own country!
Favorite "I'm trying not to look like a tourist" attraction: If you have seen the movie "The Beach", then you know Maya Bay, the mythical beach that was the center point of the film. A two hour boat ride from Phuket, Thailand lay the Phi Phi Islands. Phi Phi Don is the larger of the two, and although it has no roads or cars, it is the popular destination of backpackers and party travelers the world over. Phi Phi Lay is the smaller of the two islands, and boasts the beautiful Maya Bay. Unfortunately, when you arrive to Maya Bay you will surely be met by hundreds of tourists laying on the white sands and trying to get that perfect picture of them jumping in the air, just like in the movie. We love to visit Maya Bay and relax on the beautiful beach, and while watching everyone do their best to blend in, they all do a pretty poor job.
Favorite travel photo: My favorite travel photo happened a few years ago when I was traveling through Bangladesh. I woke up early one morning in the small village of Reyenda and ventured out with my camera. I came across a small pond where a father was bathing. I snapped this photograph as his son was wandering down the path, through the morning mist, to join him. I always loved this photo for the mystery and child like wonder it evoked.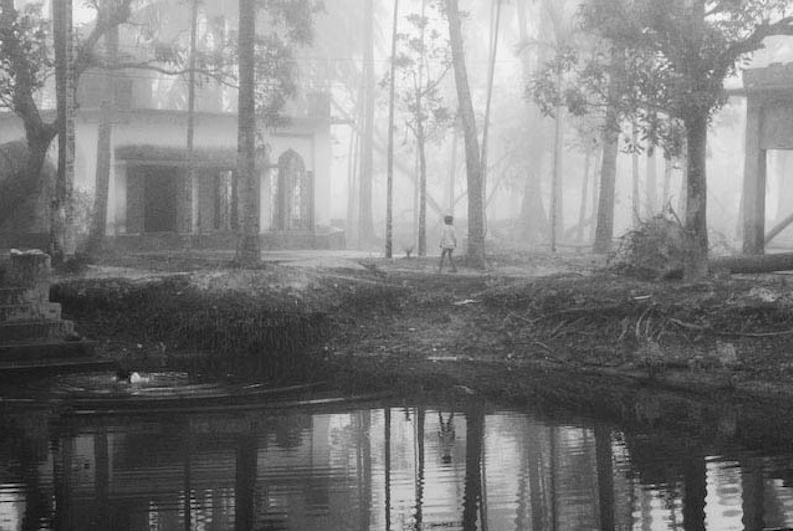 To check out more amazing photography courtesy of Latitude 34, check out their Instagram feed or Facebook page.
If you want to be our next jetsetter (and we know you do), drop us a line at thelazytravelers [at] gmail [dot] com!
xo!
the romantic & the wino