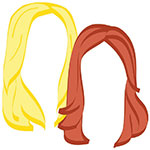 Today's Jetsetter has an alter ego: though her real name is Lauren, her sassier side goes by Lola. A contributor to HuffPo Travel and TravelDudes.org (two of our favorite sources for No Travel Required), we also recommend checking out Lauren's personal travel blog for more travel tips and quips: where in the world is lola? And with her list of upcoming trips, we'll try to put our jealousy aside and keep up. Let us know next time you're in NYC, Lola!
Enjoy!
Favorite Place: St. Bart's, French West Indies – it is tres chic just like Lola.
More importantly, favorite meal: A multiple course meal at the Chateau de la Chevre d'Or in Eze Village, French Riviera – it's a Relais & Chateaux. Could you imagine anything more posh than a French meal in a medieval village overlooking the Mediterranean, c'mon?
The moment you caught the travel bug: Probably when I moved from Texas to New York City with a one-way ticket, no place to live and no firm job. It was one big adventure that made me confident I could go anywhere, do anything and enjoy it and succeed.
First experience traveling alone: In 8th grade I went on a class trip to Washington, DC.  I wouldn't say it was stellar by any stretch but I knew I could go off without family or close friends and would make new friends and learn a lot from the experience.
Ever been (or thought you've been) in imminent danger while traveling?: Some train travel overnight a couple of times seemed a bit suspect. Some random man picked a fight with my friend and me. We had to get the train conductor involved. That's it. I can spot a gypsy anywhere. Maybe we have some aligned personality traits. Wanderer & opportunistic! People are far more kind than bad in my experience!
Worst hotel/hostel experience: I went traveling around Europe for a couple of months when I was 26. I definitely stayed in a few dodgy places. In particular, Venice and Cologne come to mind. Not a dangerous situation but just not to Lola's standards. Can't take the priss out of the pot!
Best hotel/hostel experience: To this day, my best hotel experience is Villa Gallici in Aix en Provence – another Relais & Chateaux. I am a huge fan of this brand – exquisite properties & exceptional staff. Villa Gallici is the reason I continue to stay with R&C. They made me feel like part of the family.
Favorite family vacation: Driving from Texas to Sante Fe/Taos, New Mexico, Petrified Forest, Painted Desert, Grand Canyon, Arizona & Four Corners. It was so much fun and so beautiful. The American West is incredible!
Must-have packing item:  iphone – I need not explain, I am sure! Next to that would be lip balm or gloss. Hello…it IS me we are talking about!
Most unbelievable travel experience: It would have to be St. Bart's. It is one OMG after another. Let's just say it is beyond luxe and the beaches are stunning. Luxe+Beach=LOVE for Lola!
Favorite "I can't believe I'm doing this" moment: Going to see the band 'Live' in Paris because I met one of the band member's girlfriends on the English-speaking tour of the Louvre. They invited us backstage and to an after party – drinking champagne all the while. Things like this tend to happen to Lola.
Place you can't wait to return to: Too many to pick one: Curacao, St. Bart's, Capri, Greek Islands (notice a theme??? ISLANDS!!)
Place you can't be paid to return to: I love to travel and if you paid me, I would be willing to go anywhere. What does that say about me? Maybe I'm a cheap date after all!
Any exciting trips coming up?: Vegas, Austin, Monaco & France, Hawaii, Miami twice at least, Caribbean (undetermined destinations at the moment), Los Angeles, New York City several times and I hope to attend some blogging conferences in 2012. I am up for other unplanned trips to meet up with twitter/blogger friends. (let me know if you're cooking up some plans!).  I'd put money on more Europe at some point too.
Dream vacation: This is a tough one to answer (so many great options!) but two things come to mind and they are both similar. Cruising around the Caribbean or the Greek Islands on a fancy boat and hopping off and enjoying the beaches and nightlife then scooting on to see the next one.  This would be an extended vacation, of course. I'd like to be an expert in both regions – what can I say, I'm an island girl.
Favorite tourist attraction: Roman Forum has always been a favorite. I love Roman history and it is incredible to tread the same path the famous emperors of the past walked. The history feels very alive. There is always more to learn each time I visit.
Favorite "I'm trying not to look like a tourist" attraction: Loafing on a beach like a local in any beach destination I go. I love me some beach time. It's Lola's true love.
Favorite travel photo: Lola in Santorini, Greece this September.
Let us know if you want to be a future jetsetter!
xo,
the romantic & the wino