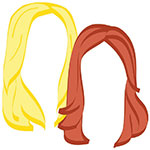 Oh em gee, if feels so good to have another jetsetter. You can't bring us down, Sandy!
SO, meet Dr. Paul Johnson (seriously, he's like a glacier doctor), jetsetter and luxury travel blogger extraordinaire. He has, perhaps, the most enviable travel resume we've ever seen (ex. camping in the French countryside, scholarships to explore the ancient Roman remains, and playing soccer in the Serengeti with a herd of lions looking on). He's real fancy. And we like.
You can find more of his luxurious travel tales on his own site, A Luxury Travel Blog, and don't forget to follow him on twitter!
Favorite Place:  Although I love travelling… home!  I live on the edge of the Lake District National Park which features in the New York Times' best-selling "1,000 Places To See Before You Die".  It's beautiful here and is a place that's inspired many an author, poet and artist, including the likes of William Wordsworth and Beatrix Potter.
More importantly, favorite meal:  Boeuf en croûte… the way my Mum makes it!  And I'm rather partial to Thai food, too.
The moment you caught the travel bug: I don't recall any precise moment.  As a child, I use to go on family camping holidays to France every Summer, to places such as Brittany, Normandy and the Loire.  I remember those fondly and was always very excited about them as it meant that I often had my birthday abroad.
First experience traveling alone:  Italy when I was around 16. I got a travel scholarship from school and went out to study ancient Roman remains.  I flew out to Naples with a rucksack and travelled up to Rome, youth hostelling along the way.
Ever been (or thought you've been) in imminent danger while traveling?: Not especially. During my postgraduate students days (I did a PhD in glaciology), though, I recall working on the margin of a glacier in Greenland. It was my first day up close to a glacier and afterwards we went back to our camp close by. Later that evening, we heard an almighty roar that sounded like thunder and huge blocks of ice (as big as houses) came crashing down just where we'd been walking.  Had it happened when we were there, there would have been no chance. It was actually good to have this experience early on, because it made me have respect for this huge natural force. I later had to work in caves underneath the glacier and I was always very wary from this experience – we worked in them in the morning and then got out quickly before the sun had been beating down outside for too long!
Worst hotel/hostel experience: I was a bit naiive on my first solo trip abroad!  I arrived at Naples Youth Hostel early – it was closed but they let me in so that I could drop off my backpack in a locked room along with other people's luggage. They told me when the youth hostel would open and I made sure I was back there before that time so I could recover my stuff, only when I returned I found they had opened early, the room had already been unlocked and my camera had been stolen from the top of my rucksack. It was stupid of me to leave something value in the pack, but a lesson learned.
Best hotel/hostel experience: Ooooooohhh… that's a difficult one. As you can imagine with my blog, I've been very lucky and enjoyed many a luxury experience. The Six Senses Spa at the Porto Elounda de Luxe Resort would be difficult to beat.
Favorite family vacation: That's a hard one to call. Last year we had a week on the island of Jura, Scotland, and were so lucky with the weather. It made for a fantastic experience but it would have been a very different holiday had it rained the whole week, as there isn't much on Jura besides the outdoors.
Must-have packing item: My Passport.
Most unbelievable travel experience: Playing football (soccer) in the Serengeti in Tanzania. It was 'shirts against skins' and I was the only white person playing for the 'skins' so I stood out!  I was playing with staff from the Grumeti River Camp and it was great to play in such a unique location. Later that day, I learnt that there had been a pride of lions not all that far from where we'd been playing!
Favorite "I can't believe I'm doing this" moment: Standing on top of the edge of a glacier ice cliff in Greenland.  Must have been at least 100 metres high so it was pretty hairy looking down and hearing the glacier creak and groan beneath your feet whilst you did so.
Place you can't wait to return to: Greenland. I'd like to show my wife and children one day as they've not been. Our boys are probably a bit too young to fully appreciate it at the moment, though.
Place you can't be paid to return to: Side, Turkey. Went there on a cheap deal once. It's touristy but didn't do a great deal for me.  It's pronounced "see-day" so we just nick-named it "seedy"!
Any exciting trips coming up?: Nothing concrete yet, but lots of possibilities in the pipeline for 2013…
Dream vacation: Anywhere with my family, a bit of sun, good food (and wine!) and some photographic potential. Although I'm not as good as it as I'd like to be, I enjoy dabbling with photography. A couple of places on my wishlist at the moment are Iceland and Santorini.
Favorite tourist attraction: I know it's not very cultural but… waterparks!  We have two young boys and they love visiting waterparks.  It's great seeing them have so much fun.  Siam Park at Adeje in Tenerife is probably one of the best we've been to.
Favorite "I'm trying not to look like a tourist" attraction: I like to take my rather bulky DSLR camera everywhere I go, so it's difficult for me to not look like a tourist!
Favorite travel photo: I'm not sure if I have any one particular favourite, but we have an enlargement of this shot on our wall at home. I took it at sunset near Concarneau in Brittany, France a few years back.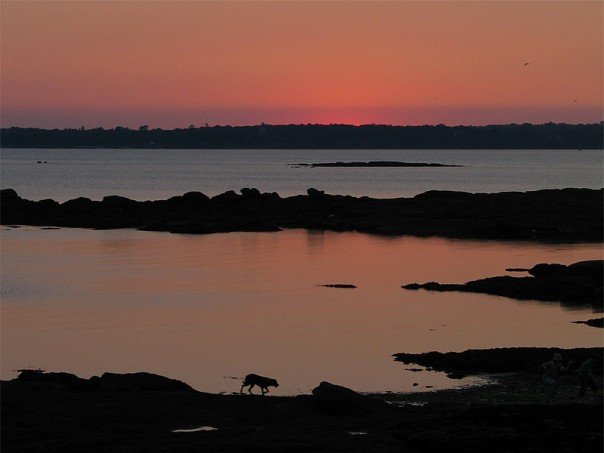 Hey! Don't be shy! If you want to be a jetsetter, get in touch.
xo!
the romantic & the wino