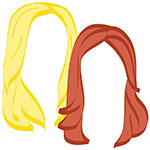 Jetsetter day! Our fave. Today's jetsetter is Margie, luxury travel agent and our new BFF… mainly because she proudly creates amazing vacations you'll never want to leave, and who wouldn't want a best friend with such abilities? You can read more about Margie's vacation itineraries
here
, or catch up with her on
Facebook
&
Twitter
.
Enjoy!
Favorite Place: South Africa especially the bush on safari
More importantly, favorite meal: Malva pudding (South Africa). Bobotie (South Africa). Jerk chicken (Jamaica). Callaloo (Jamaica).
The moment you caught the travel bug: I caught the travel bug in a major way. I took a cruise on Carnival Cruise to the Western Caribbean. Visited Jamaica and Grand Cayman. The travel bug was so major that I started my own travel agency!
First experience traveling alone: My first trip alone was to Australia. I was nervous and exhilarated all at the same time. Australia turned out to be an amazing experience that I hope to repeat soon and see much more of the continent.
Ever been (or thought you've been) in imminent danger while traveling?: Fortunately I've never had this experience. I'm a pretty resourceful traveler and try to know as much as I can about my destination before I travel as possible.
Worst hotel/hostel experience: A tiny little bed/breakfast in Johannesburg, South Africa was frightful. The room was super tiny and old. It felt unsanitary and I wasn't sure of the neighborhood. I slept on top of the blanket with one eye open!
Best hotel/hostel experience: Earth Lodge in South Africa was beautiful! Small and intimate for sure. Only a few private suites on the entire property. Our meals were freshly prepared after our morning safari. When chicken is cooked so tender that it flakes like fish… you know you have a winner! My clothes were ironed, meals prepared and even you bath can be drawn. I was in heaven in the middle of the South African bush!
Favorite family vacation: My favorite family vacation is a cruise. There's something onboard for everyone. While the kids and teens are entertaining themselves with the numerous onboard programs, I can sit back and relax by the pool with a good book, have a spa treatment or get a a good workout in the gym.
Must-have packing item:  Packing cubes from eBags.com. You'd be surprised how much you can fit into a suitcase by using the packing cubes. I never take a trip without them.
Most unbelievable travel experience: Is there really only one? I'd have to pick a safari in South Africa. There's nothing at all that prepares you for the moment when a pride of lions comes walking by your jeep and are close enough to reach out and touch. Male, female and babies. It was a beautiful sight. That same evening while on safari, I saw the milky way for the first time in my life. I was speechless! I rode all the way back to the lodge with my head leaning back to take in the splendor of the night sky. Something I'll never forget.
Favorite "I can't believe I'm doing this" moment: Hiking around Grouse Mountain in Vancouver. It's not a terribly scary thing but putting this Florida girl on the top of a snow covered mountain was quite an experience. While I was born and raised in Missouri, I gave up snow about 15 years ago!
Place you can't wait to return to:  There are a few places I can't wait to visit again. South Africa, Jamaica and Australia to name a few.
Place you can't be paid to return to:  Atlantic City. Not my favorite place and I never feel safe here.
Any exciting trips coming up?:  Absolutely. I'm off to Dubai in April 2013. It's one of those places I've long desired to go and I've decided to take it off the bucket list next year.
Dream vacation: My travel dreams are many. I'll share 4 of my dream vacations.
1. Namibia. I'd love to take an overland trip there and hit the sand dunes (largest in the world), go through the Skeleton Coast and visit Etosha.
2. Morocco.
3. India
4. China
5. Tanzania for the great migration combined with climbing Mt. Kilimanjaro.
Favorite tourist attraction:  Disney World and Universal Studios. Yes I'm a kid at heart and those coasters are just too hard to resist.
Favorite "I'm trying not to look like a tourist" attraction:  Walking around the streets of Vancouver in the rain. The locals are used to the rain and the cooler temperatures. Again, this Florida girl is from the "sunshine state." It rained what seemed like every day. I tried my best to look and act like it was no big deal like the locals. Just a little rain right? Well that didn't quite work for me. It was painfully obvious I was a tourist!
Favorite travel photo: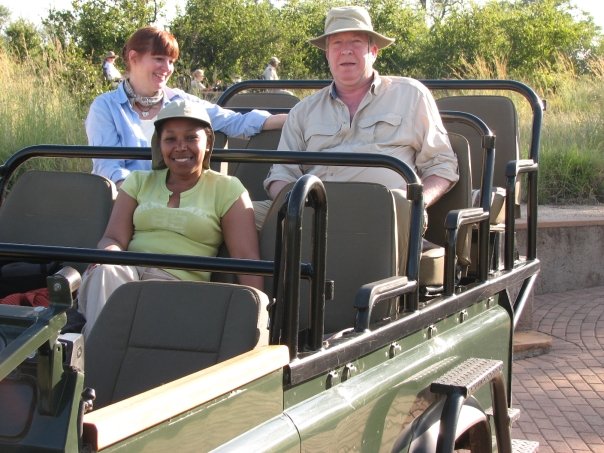 South African Safari
xo!
the romantic & the wino