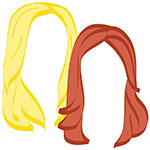 Happy Wine Wednesday! Today's jetsetter is Jeannie of Nomadic Chick, and she's a quitter. Seriously, she pretty much quit her entire life to take on traveling full-time. Whether it's your style or not, you have to respect a girl. Follow her adventures on her blog, on Twitter @nomadicchic, and on Facebook–but first, read below!
Enjoy!
Favorite Place: Rio de Janeiro
More importantly, favorite meal: I'm going to go to drinks here and honestly, the cappuccino I had at the Milano train station at 6 am was the best ever.  I now detest Canadian coffee.  Europe, baby.  All the way.
The moment you caught the travel bug: When I heard the word "Spain."
First experience traveling alone: After breaking up with my hubby, I went to Turkey alone.  It was liberating, fabulous and frightening all at once.
Ever been (or thought you've been) in imminent danger while traveling?:  This past December there were typhoon warnings near Bohol (Philippines) where I happened to be.  I half wondered..
Worst hotel/hostel experience: It was called Same Same, Different Different in Cambodia, run by this surly German man.  The food was tasteless and the rooms were literally these hot boxes.  Then bedbugs attacked my boyfriend's back.  They should have called the place The Horror, The Horror.
Best hotel/hostel experience: Loved the Goldfish Hostel in Budapest.  It was a converted flat and right off a main area of the city.  It had architectural styling from the 18th or 19th century.  Intimate and  homey.
Favorite family vacation: I think I'll decline to answer this one, I usually travel alone.
Must-have packing item:  My travel yoga mat.  It's where I let out frustrations and emerge peaceful.
Most unbelievable travel experience: Hang gliding in Rio off Pedro Bonita.  Why?  I'm actually afraid of heights!  Liberation!
Favorite "I can't believe I'm doing this" moment: The moment I stepped into the village of Savarsai and 42 eyes stared at me.  Did I just sign up to volunteer for 3 months in India to teach English to orphans? Damn, yes.
Place you can't wait to return to: Brazil.  In fact, will probably be settling there for a bit in 2013.
Place you can't be paid to return to: Moscow.  Yes, a city filled with historical significance, but the social culture is dour.  Not my scene.
Any exciting trips coming up?: In July, I'll be running with the bulls in Pamplona.  Four other female bloggers are joining me.  It's gonna rock.
Dream vacation: I'm already on it.
Favorite tourist attraction: Taj Mahal is high up.  It was even more spectacular in person.
Favorite "I'm trying not to look like a tourist" attraction:  Szimpla, a "ruined" bar in Budapest.  The entire bar was a live art piece.  Full of stimulation, action and innovation.  Loved it.
Favorite travel photo: This, of course:
A girl's gotta go, when a girl's gotta go. 🙂  Story behind photo: It was a joke toilet on Miniloc Island in the El Nido (Philippines).  Notice, no privacy AT ALL?
Wanna be our next jetsetter? TELL US!
xo,
the romantic & the wino