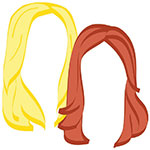 This week's Jetsetter puts us to shame. Meet Vi from Short Travel Trips. He's Lithuanian born and bred but has lived in Macedonia, Canada, New Zealand, and Australia. He's visited 54 countries, has flown more than 300,00 thousand miles, and he has no plans of slowing down. What we're saying is: he's a baller.
Read on, lovers:
Favorite Place: It is very hard to pick, but one of my favorite places is Australian outback.
More importantly, favorite meal: Actually I didn't care about food at all J I like to taste new dishes and don't afraid to have snack on the streets in India or Thailand. But two years ago I tried falafel for the first time during my trip to Israel and it became my favorite "fast" food. May be it is because I love chick peas J
The moment you caught the travel bug: I probably wasn't born yet then I caught it J I was on camping trips with my family from childhood and probably I just can't stop since then.
First experience traveling alone: I probably was 7 or 8 years old when I went to visit my grandparents by bus. I can't remember anything special about it as it was only 3 hours trip and later on I was going that way during my summer holidays each year.
Ever been (or thought you've been) in imminent danger while traveling?: Luckily I am not.
Worst hotel/hostel experience: It was one terrible hotel in Sri Lanka, but it was no choice but to stay there. It was already late and other hotels were full that night in the town. It was dirty with very noisy fan, mosquitos net was full of holes.
Best hotel/hostel experience: After long night trip by bus from Ao Nang to Bangkok I decided reward myself by staying in hotel instead of hostel. I won't be able to recall hotel's name and it probably is not so special at all, but that day it was. It was so refreshing to have massage after sleepless night on the bus and most of that day I spent in the hotel's pool.
Favorite family vacation: Camping was always my favorite family vacation. You just put your tent by the lake or sea and everybody can do whatever they like.
Must-have packing item:  Camera. Actually I usually have two cameras with me – a bigger DSLR and a smaller P&S camera for underwater photography.
Most unbelievable travel experience: A swimming with humpback whales in Tonga. I would love to do it again and again. It is incredible to sea such huge creatures so close to you in the water.
Favorite "I can't believe I'm doing this" moment: It was a morning after New Year celebration. I wake up in the hostel in Auckland, New Zealand, and my first thought was – what I am doing here? I had one way ticket to NZ and three nights booking at the hostel, but I have no idea what I am going to do there. It was probably the first time I came to such far away country totally unprepared.
Place you can't wait to return to: Canada. I lived there for couple years, but I still want so much to see. It was too big for me at the time I was staying there.
Place you can't be paid to return to: I would love to go back to most places I visited, but there are places where I have never been and don't want to go. For example – full moon parties. I never liked to be wasted and may be because of that I don't understand why these parties are so popular in Thailand.
Any exciting trips coming up?: This year I already had my trip of the year to Iran, so I am not planning anything big except short weekend breaks in nearby countries.
Dream vacation: Antarctica. It seems to me like different world – remote, cold, white. I want to see it.
Favorite tourist attraction: Taj Mahal. Before my trip to India some of my friends said it is not worth of visiting it. But I wanted to see it as it is one of iconic places of India and I am glad I did it. Yes, you will see big crowd there, but the site is majestic. It doesn't matter how many 100s photographs of Taj Mahal you saw it still will impress you.
Favorite "I'm trying not to look like a tourist" attraction: It is hard not to look like a tourist for Caucasian traveling in Asia J Thought sometimes you don't need to try anything. During my last trip to Iran I was walking in Qom – one of holiest cities in the country – with no other tourists around except pilgrims. But somebody approached me to ask for a direction to his hotel. It was Arabian guy who didn't speak Persian and for some reason he decided I am the best bet to help him.
Favorite travel photo It is too difficult to pick one J Here is almost random pick from my favorites – sunset somewhere in Western Australia.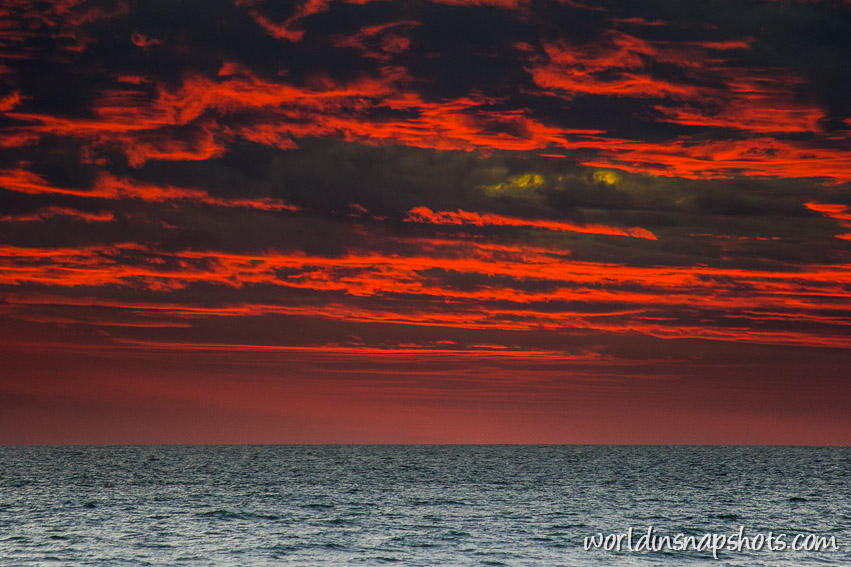 For more great photography from Vi, check him out on Facebook or his photography blog!
We want YOU to be our next Jetsetter. Get at us!
xo!
the romantic & the wino