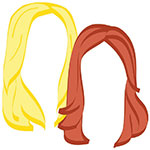 Oh hi! We're back! Back with a jetsetters vengeance!
As you may recall, we (bitterly) missed out on TBEX Costa Brava. To ease our pain, we formed a little NYC tweet-up that Friday to drink our sorrows away and make new friends all at once. Things went swimmingly, and along with a bunch of lovely ladies, we also had the pleasure of meeting Noah of Somewhere or Bust.
Get to know Noah, and then once you're caught up, ask him on Twitter or Facebook how the hell he survived everything mentioned in his "imminent danger" answer below.
Favorite Place: My favorite place, if it's working correctly, is the wave at Chicama, about twelve hours (by bus) north of Lima, Peru. It's a two-mile wave and you can get rides that are a few minutes long. The wave doesn't always connect for the entire two mile stretch, but when it does, it's one of the greatest places in the world to surf (or even just to watch).
More importantly, favorite meal: Just writing about Chicama made me think of pollo entero, which is quite simply a whole rotisserie chicken. It might sound basic, but the Peruvians are quite skilled at spicing this poultry and the accompanying sauce is incredible. Ordering it with a side of ceviche is the greatest marriage of white meats.
The moment you caught the travel bug: I always loved traveling, but after college, I decided that I didn't want to sit behind a desk. Instead, I packed a surfboard and a backpack full of clothes and traveled the world for fifteen months.
First experience traveling alone: Probably the above-mentioned trip, except for a few lackluster, solo galavants around the States.
Ever been (or thought you've been) in imminent danger while traveling?: Too many times, which is why I'm writing a book about my year of misadventures. Let's just look at month one and two of my round-the-world trip. Day one of my trip–Costa Rica–I was in a hotel that was raided by the police and after they left, I had to barricade the door because people were trying to break into my room. A few weeks later, I lost my hearing from surfing a polluted river mouth. My next stop was New Zealand. There I helped my friend fall a tree, which nearly crushed me, then I was inches from being thrown by a wave into a jetty, next I sliced my head open surfing a deserted barrier island at a river mouth patrolled by sharks, and finally, nearly got hypothermia on a thirty-mile hike. 
Worst hotel/hostel experience: Two British guys, who had turned the hostel room into their apartment and kept dirty pots and pans on the upper bunks, started burning the hairs of a fourth roommate who was asleep. It almost led to a brawl.
Best hotel/hostel experience: My two weeks in Bali to end my two-and-a-half-month honeymoon was a half-month of five-star resorts with private pool villas surrounded by the most gorgeous scenery. One place was also at the foot of a great surf break in Canguu.
Favorite family vacation: My family spent a summer traveling around Alaska and driving across Canada. Aside from the incredible outdoors in Alaska and Canada, I fondly recall all of our food finds. There was this one Thai restaurant in Juneau where they served the most delicious fish curry. Then we stumbled upon a Chinese restaurant along a desolate stretch of Canada's Route 1, which was attached to a gas station. They dished up the best chow fun.
Must-have packing item: Ear plugs. Ever since surfing that wave in Costa Rica, I am forced to wear them in the surf to ward off infections, but they're also great when random bunkmates snore.
Most unbelievable travel experience: My round-the-world trip and my ten-week honeymoon. The former was a surf trip taken by a grungy writer, the latter was a honeymoon experienced by a less-grungy blogger, who was joined by his lovely wife. It turns out she's a great travel partner.
Favorite "I can't believe I'm doing this" moment: Skydiving and bungee jumping in the same day.
Place you can't wait to return to: Australia. Some of my best friends–guys I met while working at a San Diego surf camp–live there. Plus, the country is spectacular. I got to see one of these friends last month in Bali, nine years later. It was great meeting his wife and kid.
Place you can't be paid to return to: You can pay me to return anywhere. You hear that Vietnam?
Any exciting trips coming up?: Next summer, my wife and I are talking about returning to Spain, Portugal, and visiting Morocco for the first time. We have a ton of little adventures before then, a few of which include hauls up to New England and Toronto.
Dream vacation: I already experienced two dream vacations, so I'm content settling for a simple life on the road: good waves, good people, and good food. (This actually sounds like the recipe for a dream vacation.)
Favorite tourist attraction: Playing with tigers outside of Chiang Mai, Thailand.
Favorite "I'm trying not to look like a tourist" attraction: I'm not trying to look like a tourist anywhere, but then again, I'm not trying to disguise it either. If I need to bring books, cameras, journals, and maps to best enjoy a place, I'm not embarrassed. But I sure love leaving everything at home and just stumbling around until I come across something unique in a foreign land.
Favorite travel photo: I have this one photo atop a cliff in New Zealand that I've always loved. I took it years ago with that stuff called film. The picture is of a verdant hilltop and somehow both a nearby pink flower and a crisp blue wave breaking down below are in focus. It reminds me of how empty and beautiful the North Island is and how most tourists pass it up to flock to the South Island, which is also a stunning destination.
 If you want to be our next jetsetter, chances are we want you back! Drop us a line.
xo!
the romantic & the wino