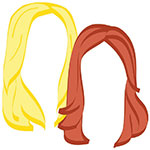 Today's jetsetter is–pardon the expression–kind of a badass. For one, Katie of @themorningfresh is an avid rock climber. For TWO, she's planning on spending all of 2013 on the road. Seriously. Check out her big announcement post here. And while you're at it, check out the rest of her blog. Don't agree with us? Then read about her first experience traveling alone below. OH or her scar from a "monstrous rat bite" that she casually mentions… in the answer to her best hotel experience.
Like we said: badass.
Favorite Place: I refuse to pin it down to just one place, so I'll go with "on the road," because really, there's no where I'd rather be than out on the open road.
More importantly, favorite meal: Another tough question, but this time I'm armed with a solid answer – a bean and cheese burrito (smothered in red sauce and queso) with a side of guacamole from Tres Amigos Restaurant in Half Moon Bay, CA.

The moment you caught the travel bug: I think I emerged from the womb infected by the travel bug. Both my parents have it, so it was inevitable that I'd catch it too. Runs in the family!

First experience traveling alone: While on a four-month hiatus from my relationship, I took off on a seven-week solo trip around the country. My first night camping alone was one of my biggest travel accomplishments. I danced around my fire like Tom Hanks in Castaway – beating my chest, waving around a fiery branch, the whole scene. I'm pretty sure there's a video of my spectacle somewhere on the internet.

Ever been (or thought you've been) in imminent danger while traveling?: While driving to Moab, Utah from Colorado, I hit a huge stretch of nothingness, with an urgently blinking low-fuel light. I spent a good 50 miles driving through the red rock wilderness with the AC off, windows up, coasting as much as possible, and panicking at the thought of becoming stranded in the scorching desert. Turns out, I was totally fine – ending up having a good half gallon left when I finally reached a gas station. 

Worst hotel/hostel experience: I don't really think I've had anything too bad, besides the time I arrived to a hotel in rural Georgia at 3:30 AM, and watched from the lobby as the attendant hung up on me multiple times while I called to check-in. Grumpy old chump – although, I did totally wake him up.

Best hotel/hostel experience: I am smitten with the Lazy Lizard Hostel in Moab, Utah. I spent a week camping there, met some of the most amazing people from around the country, and even got a nice little scar on my finger from a monstrous rat bite. In fact, I just reunited with one of the gals I met at the Lazy Lizard last week in Denver!

Favorite family vacation: Our family trip to the southern coast of France. We spent a month sunning on rocky beaches in Villefranche, enjoying homemade meals in Eze, riding trains to markets in Italy, and drinking copious amounts of cheap wine with the bartenders at Chez Net Café.

Must-have packing item: Chapstick, and biodegradable wipes. Try living in a car for a month with a dirty boyfriend and no wipes, it ain't pretty. It's basically a portable shower.

Most unbelievable travel experience: During a family trip to Sarasota, Florida, I spent the weekend lounging around a waterfront rental with its own private dock. I'm a huge jellyfish fan, so I instantly jumped in when I saw clouds of bioluminescent comb jellies floating in the waters around the dock. It was one of those rare moments of pure joy, just me and a hoard of glowing creatures. Honestly, I probably would have done it even if they were of the stinging variety – I just love jellies.

Favorite "I can't believe I'm doing this" moment: Reaching the anchors while climbing Misty, a 5.10d sport climb at Sandrock outside of Steele, Alabama. It was my first sport-climbing trip, and Misty is a towering 90-foot beast with incredible views at the top. I had been freaking out for so long that I didn't even notice when I finally made my way to the top.

Place you can't wait to return to: Again, I'll take a slight cop-out with "the open road." I spent countless weeks out on the roads across America in 2011, and I can't wait to make my return to the nomadic lifestyle of road tripping. I miss the constant thrill of discovery and exploration; there's something about staying still that just gives me the worst case of cabin fever.

Place you can't be paid to return to: Disney World. Growing up in Florida, I was raised on Mickey Mouse, but now I can't even fathom the idea of spending so much money for a trip to an entirely commercialized destination.

Any exciting trips coming up?: Only the most exciting venture of my life (thus far)! I'm spending this year gearing up for the ultimate adventure; in 2013, my boyfriend and I are selling everything we own, buying a van – that I'm going to outfit with a major Ikea shopping spree – and spending the entire year traveling, climbing, and advocating for the rediscovery of the American road trip.

Dream vacation: Anything that involves the words 'all-inclusive' and 'climbing' in the same vacation. Coming down from a gnarly climb to a cabana boy patiently waiting with a strong, frozen, rum-spiked cocktail? A girl can dream.

Favorite tourist attraction: I prefer to stray off the beaten track, but I am a sucker for aquariums. The Monterrey Bay Aquarium on the coast of California is one of my favorite places on the planet. The Tennessee Aquarium also deserves a shout-out for their amazing facility, which includes a rooftop a butterfly garden.

Favorite "I'm trying not to look like a tourist" attraction: I love exploring National Parks, especially for climbing trips. I always inevitably become a tourist attraction myself; people are constantly asking what our crash pads are for. Sometimes we get a little crafty and make up answers – we once told a woman in Yosemite that our crash pads were portable massage tables for relaxing after our climbs.

Favorite travel photo: Lately, I haven't been able to get my mind off the series of photos I snapped during sunrise at the Grand Canyon. This photo is of my boyfriend Niko, silhouetted against the canyon rim while the sky exploded with morning hues.
Wanna be a jetsetter? Tell us! Chances are, we want you too.
xoxo!
the romantic & the wino