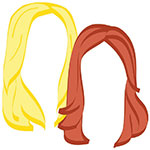 Good morning and a happy hump day, travelers! We have part two of our jetsetters series featuring the Traveling Canucks (@travelcanucks on Twitter!) annnd we're pretty excited about it. In the event that you missed part one, you can catch up here.
Um also, Cam & Nicole–we may have forgotten to mention this: part of being a jetsetter is you have to take us on your next big trip.  SURPRISE! It's ok! Given your upcoming itinerary, we'll be perfect traveling mates for you. And the wino has babysitting experience!
Favorite "I can't believe I'm doing this" moment: Watching the sunrise while floating in a hot air balloon over the fairy chimneys and rock formations of Cappadocia in central Turkey. The breathtaking landscapes of Cappadocia are arguably the most spectacular on the planet. They're rivaled by the Grand Canyon and desert mountains of the Sinai Peninsula in Egypt. Add over 25 colorful hot air balloons to the backdrop? You've got an extraordinary experience that will surely have you pinching yourself in disbelief!
If you've never seen the fairy chimneys of Cappadocia you can watch this short video that we made.
Place you can't wait to return to: We try not to duplicate trips because there are so many places to see on this wonderful planet. Our goal is to visit 75 countries by the time we're 40 years old, so we rarely look to return to places we have already visited.
That said, there are a few countries that continue to call us. One that instantly comes to mind is India. We spent 5 weeks exploring Northern India and Rajasthan but never made it to the southern region. It's such a large country with so much history, culture and diversity, we feel like we still have unfinished business with India.
Other countries that we'd love to revisit in the future are Italy, Argentina, Japan and Costa Rica.
Place you can't be paid to return to: When it comes to traveling to countries, there really isn't a place that we disliked so much that we'd never want to return.  Our least favourite countries visited are Ecuador and Vietnam, but travel circumstances and situations have impacted our opinions (not the country itself).
As for a world attraction, we were disappointed with the Great Barrier Reef in Australia and will likely not return any time soon. I'm sure there are outstanding sections of reef to explore, but our overpriced scuba diving trip was more like an amusement park for divers. There were hundreds of divers in a fairly tight area and the reef was severely damaged. It was a shame really. Perhaps we set our expectations too high, but it was a complete disappointment.
Any exciting trips coming up?: Our next big adventure will be Europe this summer. It will be Baby B's first long international flight and our first multi-week family adventure.
Our tentative plan is to start in Switzerland, spending time in Zurich and a couple alpine villages in the Swiss Alps and Liechtenstein. We then travel to eastern France to spend a few days in Strasbourg before navigating a private river boat through its nearby canals. After a couple days in Luxembourg, we complete our Euro-adventure in western Germany, where we will attend an annual wine festival located in the Mosel region.  It's shaping up to be quite the trip!
Dream vacation: Our dream vacations seem to change every month. We both have different ideas of the perfect vacation – Nicole is a beach person and Cameron is a mountain person.
Nicole says there are two tropical paradises that continually top my travel wish list – Bora Bora in the South Pacific and the Maldives in the Indian Ocean.
Cameron says hiking to the summit of Mount Kilimanjaro in Tanzania, followed by an African safari in the Ngorongoro Crater.
Favorite tourist attraction: Nicole says Taj Mahal. Few moments can compete with the time we witnessed the Taj Mahal for the first time. We arrived at the entrance by 6:00AM, beating the endless crowds and tourist buses that arrive at 8:00AM. We felt like we had the entire place to ourselves. The morning sunrise illuminated the marble, altering its color and appearance. It was a magical moment that I'll never forget.
Here is one of our favourite photos from the Taj Mahal.
Cameron says Machu Picchu. Having just spent 3 days hiking in the lush Peruvian Andes, we finally reached the Sun Gate before sunrise. As the morning clouds slowly lifted, the ancient stone city revealed itself. We sat and marveled at Machu Picchu for about 30 minutes, speechless and with uncontrollable grins on our faces. It was a special moment that has been forever burned in my memory.
Here are some photos from our time exploring Machu Picchu.
Favorite travel photo: Nicole's favorite travel photo was taken while camel surfing at the Great Pyramids of Giza in Egypt.

Cameron's favorite travel photo was taken while on a hike to the Monastery in Petra, Jordan. 

You can get more of your Traveling Canucks fill here: Website | Twitter | Facebook
SPEAKING of which, we have also joined Facebook! Go ahead, stalk the heck out of us.
xo!
the romantic & the wino
Save