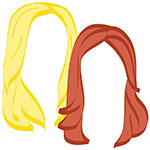 It's Jetsetters time! To all of our budget-conscious readers: get your pencils and paper ready. Today we're chatting with the finance-savvy team from Travel Nerd. Read on, or follow them on all platforms @NWTravelNerd.
Like the Lazy Travelers, their blogging awesomeness is a team effort. Chief nerd, Annie (though she technically goes by the title editor and chief curator), kindly took time from teaching travel lovers how to stretch a buck to answer our Jetsetters questions. Read on, dear friends. Read on.
Favorite Place: I'm not a big fan of picking favorite places. I think it's all about the experience.
More importantly, favorite meal: Tea at Smith & Hsu in Taipei – sitting with a friend for a leisurely afternoon tea with perfect scones and clotted cream while its raining outside was a perfect afternoon spent. It's the small experiences that really make the trip!
The moment you caught the travel bug: I've always had the travel bug. We took my first trip before I even turned a year old!
First experience traveling alone: I took a college spring break trip to NYC, and almost got lost on the subways trying to get downtown. Thankfully I could call up a local friend to ask for directions. The subway system there is no joke.
Ever been (or thought you've been) in imminent danger while traveling?: Thankfully, I've never felt threatened or in danger on my travels. I always recommend doing research beforehand to find out what are common scams or potential sources of danger.
Worst hotel/hostel experience: Nothing too terrible – I've encountered mold in some hotels in humid climates, but that's about as bad it got.
Best hotel/hostel experience: The most surprisingly nice hotel was a love motel I accidentally checked into in Japan. It was a surprisingly cushy experience for the price!
Favorite family vacation: I always love visiting my grandmother, who lives in a sleepy little country town in Taiwan. The change in pace is always refreshing. She doesn't have internet, so I'm forced to really slow down and reconnect.
Must-have packing item: My phone. I do everything on there.
Most unbelievable travel experience: Running into an old friend across the world on the Great Wall. It's the moment like those where I realize how small the world can be.
Favorite "I can't believe I'm doing this" moment: Surfing for the first time in the big surf of Hawaii.
Place you can't wait to return to: Any and all of them. There's good memories everywhere.
Place you can't be paid to return to: I'd be willing to go anywhere, paid or not!
Any exciting trips coming up?: Sadly, nothing huge coming up right now. I'm trying to see more of my own backyards, so I'm planning some short road trips for the summer.
Dream vacation: RTW trips – what a great way to see the world. However, I'm a bit of a homebody. Not sure how well I'd take to being on the road 24/7.
Favorite tourist attraction: Smithsonian.
Favorite "I'm trying not to look like a tourist" attraction: Street food. Having a stomach of steel helps.
Favorite travel photo: The Zhu Jia Jiao watertown outside of Shanghai.

For more Travel Nerd stories (and budget advice!), meander over to their Facebook or Twitter pages.
And hey, don't be shy. If you have travel stories you're itching to tell, get in touch with us and we may feature you as our next Jetsetter!
xo!
the romantic & the wino