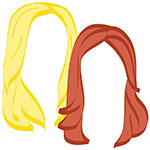 Jetsetter day is here! And! Today our jetsetter is one half of another lovely duo like ourselves. Meet Paige of All Over the Map. Her and her co-blogger, Vero, are basically a must-read (or a must-follow) for anyone interested in the logistics behind family travel. Because you know what's better than one? Two. TWO moms offering advice on how to lug your family around the world.
Don't believe us? Currently, Paige's family of four is nine months into their own RTW, hitting up Lima, Buenos Aires, and Colombia… before heading off to who knows where. Read below to find out where they've already been and you'll see why it's just impossible to tell.
Invaluable family friendly travel advice is sure to come, we say! (For the future, mom.)
Enjoy!
Favorite Place: The "lands" stand out in our memory. Scotland, New Zealand, Iceland, Thailand. The first three share the characteristic of wide open landscapes, clean air, gorgeous beaches and stunning topography, and the last has what the first three lack: hot weather to enjoy the gorgeous beaches to the fullest.
More importantly, favorite meal:
Fish sandwich, Galatsary Bridge, Istanbul
Saffron noodles, Minh Hien, Hoi An, Vietnam
Smoked foods extravaganza from the East Pier Smokehouse in St. Monans, Fife, Scotland – lobster, langoustines, fish, cheese, duck, venison, and chocolate
The moment you caught the travel bug:
"Does that mean getting sick?" asked Calla? Luckily, we've avoided most of THOSE travel bugs.
The girls claim they still do not have the travel bug, and would be happy to never lug their suitcase anywhere again. But they do want to go back to Hong Kong. And Tokyo. And Paris. And Calla wants to move to England. So maybe they do have a mild case of it.
John and Paige both caught the travel bug in Italy, but separately, as teenagers, and that was the first foreign place they went with the girls. And it's probably the next place on the wish list.
First experience traveling alone: Um, what's that? Never really tried that, except for business.
Ever been (or thought you've been) in imminent danger while traveling?: Every minibus trip in Thailand felt like it could be our last, with maniacal drivers veering all over the road, passing on blind curves, and pressing pedal to the floor. They kindly cranked the music up to deafening decibels to take our minds off of the danger.
There was a moment in a minibus in Cambodia where we really did fear something bad might happen. The driver of our bus must have cut off a scooter driver, because he came barreling after us, throwing rocks and threatening the driver. After several direct hits, our driver pulled to the side of the road and lept out, wielding a wrench, to confront the rock-thrower. At the time it did not seem like it would end well.
Worst hotel/hostel experience: We went to check into a hostel in Zaragoza, Spain, and it sort of felt like the beginning of a horror movie. The ancient elevator had a broken glass door. We rang the bell, and the desk clerk seemed unsure of what to do with us. He whispered to a housekeeper, and there was much scurrying before they could show us our room. When they did, it smelled of smoke and mold, and I was pretty sure I spotted bedbugs on the mattress. My children looked at me with terror in their eyes. I quickly pulled out my iPhone and booked a room at a slightly better hotel across the street. Thank you, Hostelworld!
Best hotel/hostel experience: We opted not to stay on the beach in Koh Lanta, and ended up in the Baan Rao Guesthouse in the hills, an eco-friendly retreat run by a Thai man and his Swedish-Indian wife. It turned out to be the best decision of our trip. Every night we met interesting people at the house, shared meals, and really felt like we had found long-lost family there.
Favorite family vacation: Well, this one has been pretty amazing, but when polled, we all answered with the same trip: a week in Vieques, Puerto Rico. An amazing apartment rental, great new friends, and magical beaches all to ourselves.
Must-have packing item: Calla and Magno say: iPod, John swears by his headlamp for finding trails (and toilets) in the dark, or reading in a hostel. Paige must have her black pashmina, for a light warm layer for airplanes, buses, and bedouin tents in the desert.
Most unbelievable travel experience: Camping out with Bedouins in Wadi Rum. Our friends in Amman made arrangements for us to spend the night in a Bedouin camp. Our guide, Omar, joined us in climbing up rocks, jumping down red sand dunes, and lounging around a tent for tea. The majesty of this desert is undeniable. And to explore it with a fun-loving Bedouin guide in his pickup truck, ending with dinner and music around a fire, and then watching the stars over the perfectly dark desert, was just beyond any of our dreams of what we'd be doing on our trip.
Favorite "I can't believe I'm doing this" moment: For our kids, their favorites were taking a trapeze lesson with the Trapeze School of New York on Santa Monica Pier in Los Angeles, and a high ropes course in Christchurch, New Zealand. For me, I think it was driving around New Zealand in a vintage VW van and camping on some of the most amazing beaches I've ever seen.
Place you can't wait to return to:
We all have different answers here, so it will be interesting to see where our next trip takes us.
Calla – Koh Lanta
John – Hanoi
Magno – Tokyo
Paige – the Middle East
Place you can't be paid to return to: Wollongong, Australia. Dead boring, and we had to pay a fortune for nine hours in a smelly hotel.
Any exciting trips coming up?: Does home count? It's been a long time… We are excited for a month in Buenos Aires and a month traveling around Colombia before we return to the United States.
Dream vacation: The one we're on! But if we have to have a new dream, I think mine would be spending a month on an Italian farm learning to cook a l'Italiana. Calla is still looking for the perfect beach with clear blue water.
Favorite tourist attraction:
Sukhothai, Thailand
Craters of the Moon park in Rotorua, New Zealand
Shakespeare and Co. bookstore in Paris
Favorite "I'm trying not to look like a tourist" attraction: For Paige, probably taking the traghetto across the canal in Venice. I'm always terrified I'm going to topple into the water, but I'm determined to stand like the locals.
For the kids, it was a water park in Ho Chi Minh City where we went to celebrate their last day of being 12 years old. We were absolutely surrounded by Vietnamese school kids for most of the day.
Favorite travel photo
We stand with the people of Turkey.
Wanna be a jetsetter? Get at us! (That means comment below or email us or tweet us or instagram a picture at us, duh)
xo!
the romantic & the wino