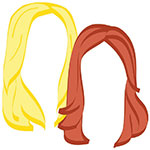 Oh hey, it's jetsetter day! Today we have Victoria Ellen Lee joining us, whose adorable blog is subtitled "travelling with a typewriter." She's a Brit and a journalist and she eats her way around the world, so clearly, Miss Lee is our kind of lady.
(She also unknowingly traveled through South America for a month with a broken shoulder and collarbone, so she's also way more badass than us, which you know we respect.)
Say hi!
Favorite Place: This is a tricky one… I'm going to go with Marrakech, Morocco. I took a trip there with my best friend earlier this year and fell in love with the bright colours, the constant bustle of life and the way the main square comes alive at night time with food stalls, snake charmers and music.
Favorite meal: Oh, I don't even have to think about this one. It's a meal I had in at Soowon Galbi KBBQ Restaurant in Koreatown, Los Angeles, on the USA-leg of my current trip. You know a meal is good when it reduces the dining party to silence until everything edible has been demolished – and that's exactly what this Korean food did. At the end of every meal since, my travel buddy and I have looked at each other and said: "As good as the Korean food?" "Nahh." I've spent the last month in Thailand eating authentic Thai food – and still nothing can beat that Korean food!
The moment you caught the travel bug: I caught the bug before I'd even travelled– I grew up devouring National Geographic magazine and the international pages of the newspapers and dreaming of throwing a pin at the map and escaping! I took my first backpacking trip around South America at the age 19 – that confirmed that travel was going to play a big part in my life.
First experience traveling alone: My first solo trip was travelling around France – unfortunately I had to come home early after coming down with Mono! It wasn't the best taster of solo travel but hasn't deterred me.
Ever been (or thought you've been) in imminent danger while traveling?: I had a bad accident in La Paz, Bolivia, cycling down the infamous Death Road (otherwise known as The Most Dangerous Road in the World). I continued to backpack around South America after the accident because I didn't realise I'd broken my collar bone and shoulder. I had to have surgery when I got back to the UK a month later!
Worst hotel/hostel experience: The Pineapple Inn in Phuket, Thailand. I had a rough start after arriving in Thailand. I arrived to a terrible hostel, constant monsoon rain and hideous food poisoning – but thankfully things have improved miles since then!
Best hotel/hostel experience: It wasn't strictly a hostel – I Couchsurfed for the first time in San Diego a few months ago and had the most incredible time. As well as showing us around San Diego, our Couchsurfing host took us on a day trip to Mexico where we ate Cricket tacos (seriously salty!) and Salsa danced until dawn!
Favorite family vacation: While I was growing up my family would go skiing in the French or Swiss Alps every year. I've not skied for a few years now and am yearning to get back to the slopes.
Must-have packing item: I couldn't travel without my industrial strength earplugs. Bus and plane rides sitting next to screaming babies and noisy hostel dorm rooms become so much easier once you have the power to eradicate noise.
Most unbelievable travel experience: After hours of driving through the barren Salt Flats in Uryini, Bolivia, we came across a lake and a huddle of beautiful flamingos. It seemed so unreal at the time – like I was viewing the world through a camera lense.
Favorite "I can't believe I'm doing this" moment: Ooo, there's been a few but paragliding over the French Alps was the biggest 'is this really happening' moment.
Place you can't wait to return to: I visited Tunisia with my family when I was younger (a few years before the Arab Spring). Tunisia was like a treasure chest packed with the colour and wonder of an unknown world. This is the trip that made me fall in love with the Middle East and inspired me to learn to speak Arabic.
Place you can't be paid to return to: I went on holiday to the Greek island of Kos with a group of friends when I finished High School. While I had a lot of fun partying, it was heartbreaking to see such a beautiful Greek island being butchered by drunken British teenagers and filled with bars and night clubs.
Any exciting trips coming up?: My current trip! At the beginning of August 2013 I started travelling across the USA. After a month in the States I flew from LA to Hong Kong. I'm going to be travelling around South East Asia for the next five months before travelling West and ending up in the Middle East. I'm planning on attending an Arabic school in Egypt to get my Arabic up to scratch before finding work in journalism.
Dream vacation: I've visited North Africa but I'd love to venture further South and visit the rest of the continent.
Favorite tourist attraction: I've just been to California and I turned into an over-excited kid when I saw the 'Hollywood' sign in the Hollywood Hills. It's so cliché but it's featured in almost every movie and US TV show I grew up watching!
Favorite "I'm trying not to look like a tourist" attraction: In Europe it's much easier to throw off the 'tourist' label – but on my current trip around Asia I stick out like a sore thumb! Since I walk around all day clutching my massive DSLR, I'm pretty much a lost cause.
Favorite travel photo: This photo was taken at the top of Wayna Picchu – the mountain above Machu Picchu in Peru. I trekked up the mountain one week after breaking my collar bone in the cycling accident so it was a big physical struggle to make it to the top – but seeing the incredible views over Machu Picchu made it so worthwhile.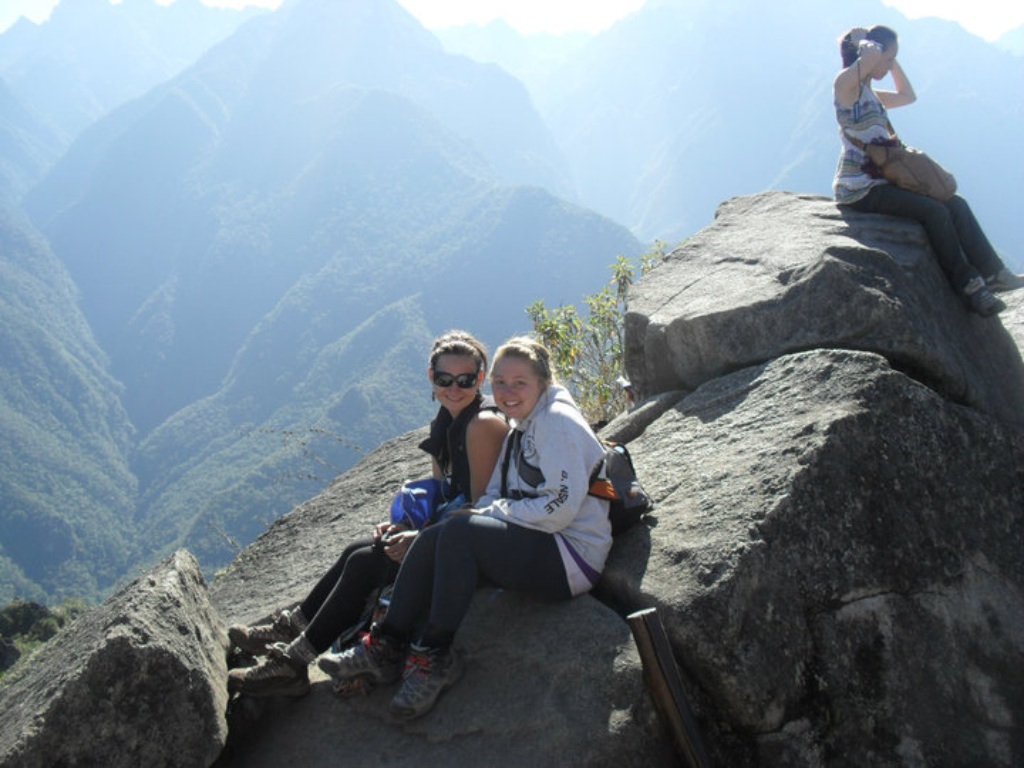 Be our next jetsetter! Leave a comment, shoot us an email. Whatever makes you happy.
xo!
the romantic & the wino