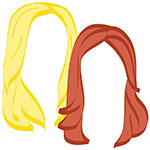 Our featured jetsetter today is living the dream of every twenty-something that's been bit by the travel bug, Lazy Travelers included. After a serious quarterlife crisis, brought on by a job she realized she never wanted, Sheryll decided to up and run. She and her boyfriend Johnny bought one way tickets to London, and in about two months, they'll be on their way to Europe. And afterwards? To be determined. We're regularly inspired to do the same–but since we can't, we'll live vicariously through her adventures in the upcoming months.
Favorite Place: My favorite place would have to be Paris, France. The food, the wine, the architecture, the fashion. I can't wait to go back!

More importantly, favorite meal: Anything Mexican. My favorite meal hands down is black bean tacos with avocado, tomatoes, cheese and a healthy dose of fat free sour cream. I could eat tacos everyday!
The moment you caught the travel bug: I caught the travel bug when I studied abroad in London. I got to go to Paris, Greece, Turkey and Italy. I believe studying abroad truly shaped who I am today. I don't regret the student loan debt at all!

First experience traveling alone: Blush. I've actually never traveled alone. I've always had a friend or my boyfriend Johnny with me. I actually prefer traveling as a pair, two heads are always better than one to me!
Ever been (or thought you've been) in imminent danger while traveling?: I think my first day in London. I got dangerously drunk (bad, bad, bad) and I spent my first night throwing up on the sidewalks of London. There were tons of hecklers and some really weird people around, and I was so inebriated I don't think I would've realized if something bad was happening in the first place. Thank goodness I had friends that could help me out.
Worst hotel/hostel experience: In Athens Greece. My friend and I stayed in a hostel in probably the shadiest area of Athens. Prostitutes, drug dealers, weird guys clicking their tongues at us…it was terrible! I didn't even want to go outside at night.
Best hotel/hostel experience: My boyfriend and I had an AMAZING stay at Hotel Ocean, On Ocean Dr, South Beach, Miami. The hotel room was beautiful, with bamboo embellishments and tons of tropical vibe. And the BATHROOM. Oh my goodness. There was a shower the size of a whole entire room with 2 separate shower heads and gorgeous tile that read "Feel Good". I wanted to live in that shower.
Must-have packing item: My must have packing item is my Kindle. Ever since I got it, I seriously can't go anywhere without it. If you are a reader and love books it's a must have!
Most unbelievable travel experience: While I was in Greece and Turkey, I kept having people come up to me and ask for my picture. I couldn't really figure out why it was happening, but I loved all of the random attention. After some time, I learned that people wanted to take my picture because I'm Black, and the people of Greece and Turkey don't see Black women that often. Things hit a fever pitch when I was in Kusadasi, Turkey, and a man yelled "JANET JACKSON! JANET JACKSON!" while pointing at me. A small group of people came running after me, trying to snap pictures. It was insane!
Favorite "I can't believe I'm doing this" moment: I think I felt this way the entire time I studied abroad. From living a block away from the British Museum, to sailing through the Greek Islands, to meeting hot guys in Italy…it was all magical!
Place you can't wait to return to: Paris!!!!
Place you can't be paid to return to: I don't know if I have a place I wouldn't be paid to return to, but Athens was not my favorite place. The ruins are great…but that's about all I liked there.
Any exciting trips coming up?: Yes! My boyfriend and I bought tickets to London. We're going to Rome, Paris, Venice, Barcelona, Lisbon, and the island of Madeira. After that, we're not sure!
Favorite tourist attraction: The Eiffel Tower. I don't care what people say it's majestic. I was seriously speechless that first time I saw it!

Favorite travel photo: The photo of the diving board in the ocean in Rhodes, Greece. It was so completely random and badass!
If you want to be an upcoming jetsetter, let us know!
xo,
the romantic & the wino