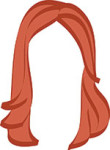 New Zealand tested me more than I expected—and I think, more than we planned. It tested my ability to stay awake in the car for hours and hours at a time (failed it), my ability to make gourmet meals from the back of our Spaceship campervan (failed it), and my ability to exert ridiculous amounts of energy on outdoor activities (nailed it).
Wait, nailed it? Cha, yeah. Nailed it.
Because I might not have any legs to stand on when it comes to bragging about how active I am, I figured I'd let the hubs handle this one.
Take it away, hubs: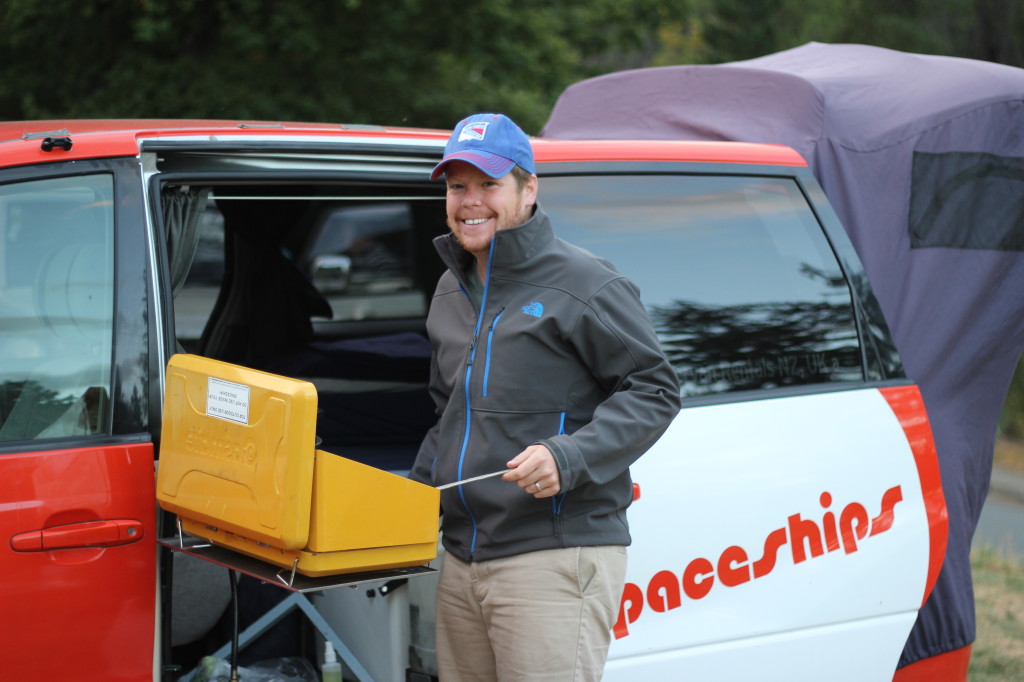 It took some convincing–and maybe some bribing–but the romantic & I were eventually able to find a balance between being Lazy Travelers/borderline alcoholics (see here), and your standard, run-of-the-mill thrill seekers who usually flock to New Zealand.
Though the romantic claims you will never find her skydiving, heli-skiing, or rock-climbing, here's what I was able to convince her to try… and even better, like.
We went black water rafting.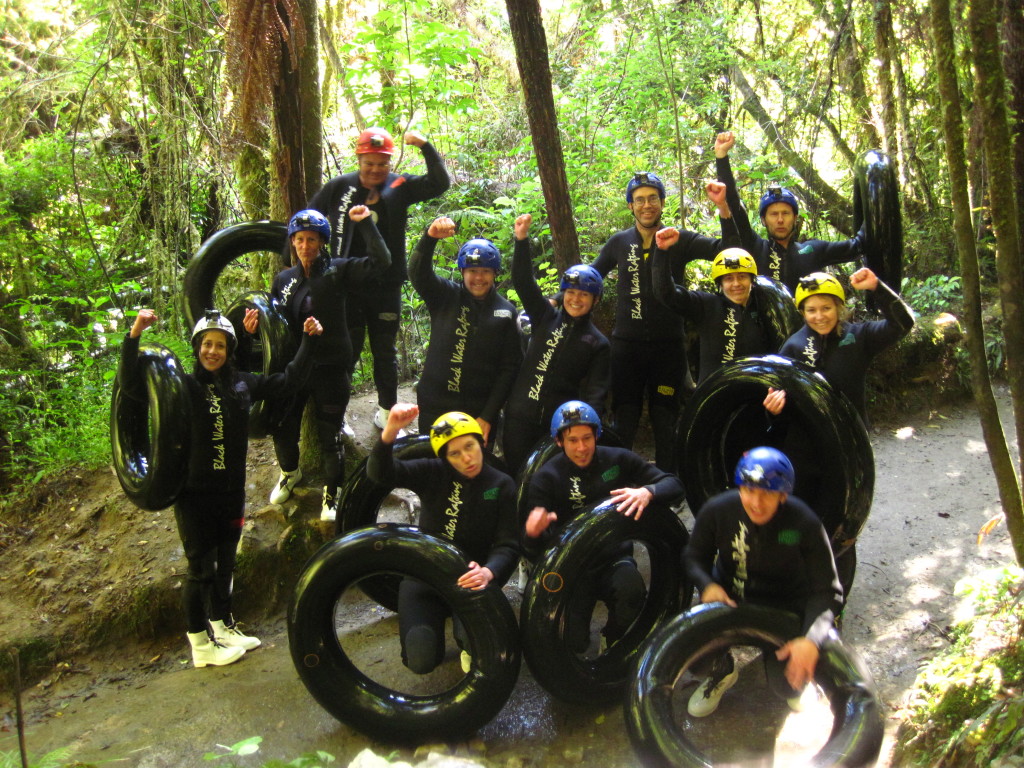 Photo courtesty of The Legendary Black Water Rafting Company
This sounds badass, pretty much because it is. You can read the romantic's full recap here, but our group basically looked like a team of Navy SEALs wading through freezing cold water in search of worms. "Basically" may be the key word, but cheers to the guides at The Legendary Black Water Rafting Company for making us feel like we were conquering a serious feat as we made our way through the Waitomo Caves.
We went white water rafting.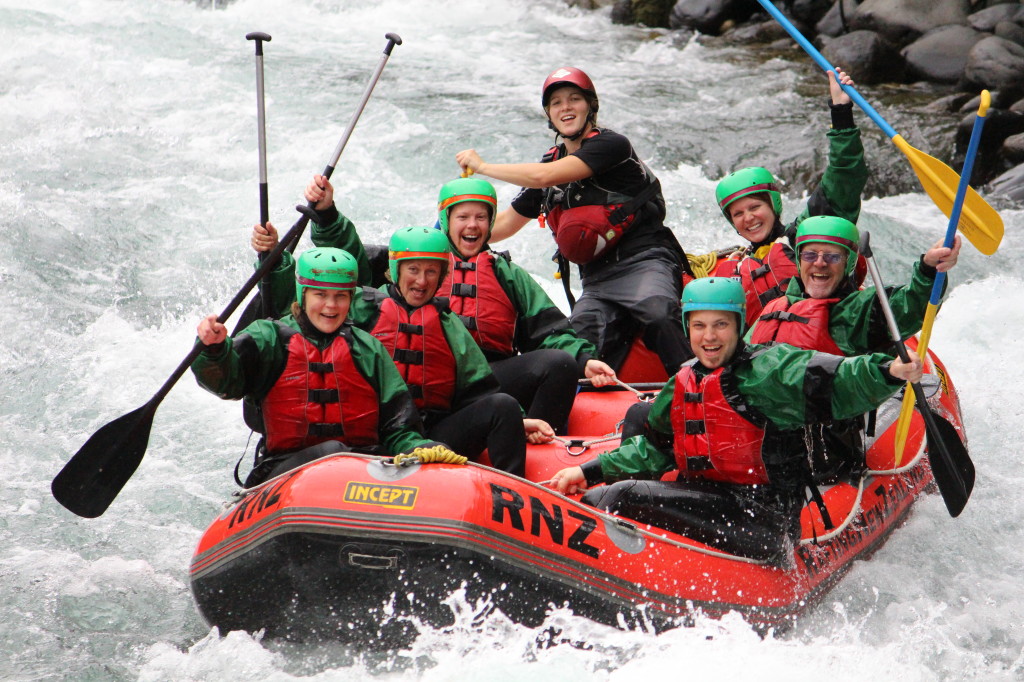 Photo courtesy of Rafting New Zealand
It's only fair, right? Upon arrival in Taupo, we saw fellow travelers trying to decide between jet-boating, whitewater kayaking, skydiving, and loads of other white-knuckle activities. I had been whitewater rafting years ago (in West Virginia. Shut up, it counts), and I knew that with a good guide it would be exciting, but would not induce PTSD. The romantic was sold-ish.
Fast forward to a beautiful day on the Tongariro River where we conquered over 40 rapids in about 3 hours, and she was in her glory. Fortunately, we had an extremely fit Finnish couple in the front, a hysterical British couple / comedy duo in the middle who LOVED our post-rapid high five routine, and a guide from Rafting New Zealand  that kept us under control and helped everyone encourage the British Comedians. What else could you want?
We ZORBED.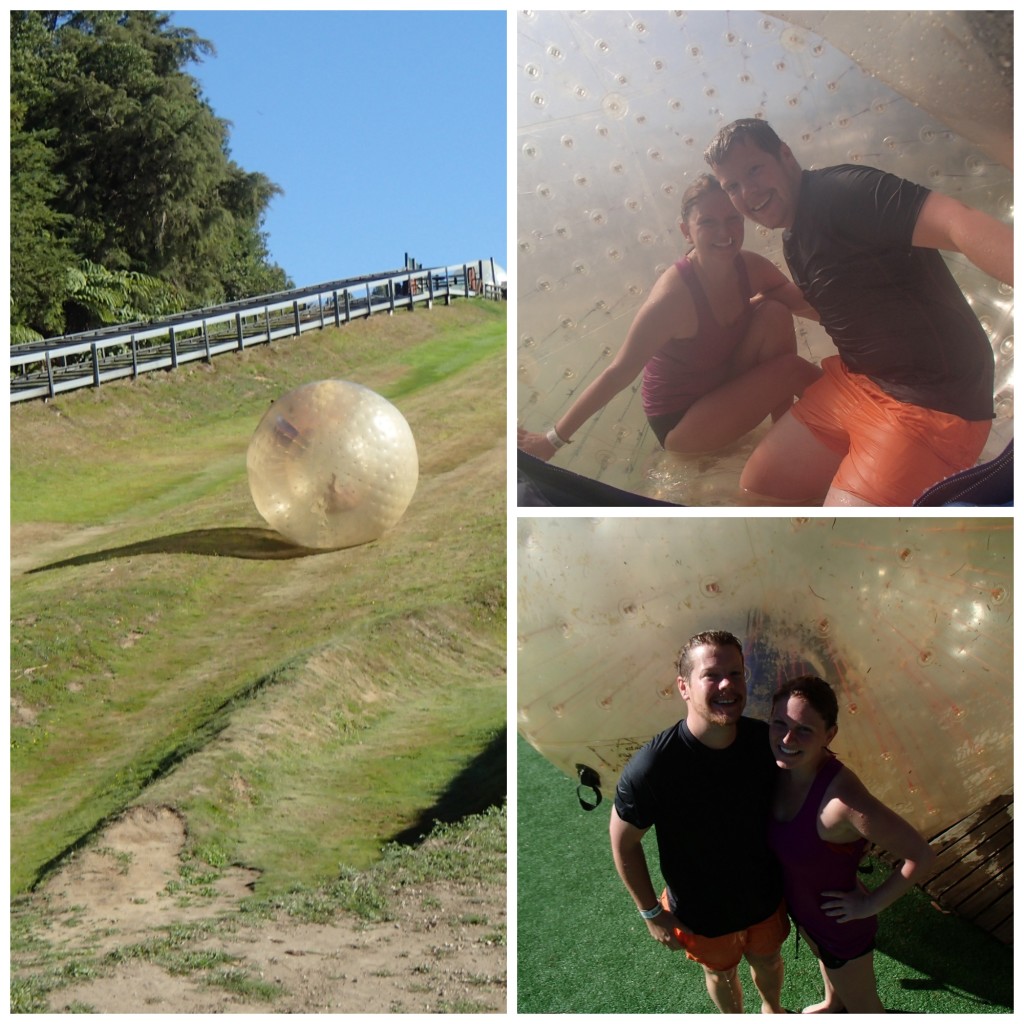 Photos Courtesy of ZORB New Zealand
While this was probably the tamest of our adventure activities, I think that reducing oneself to what is essentially a human bowling ball and letting an eager Kiwi shove you down a hill can be classified as an "extreme sport." It was actually a lot of fun, and being inside a ZORB kept out the rotten smell of Rotorua for a few fleeting moments. We opted for the 2-person wet version, where there's about 6 inches of water splashing around with you and your partner while you barrel down the hill. It definitely enhanced the experience. We screamed the whole time and stumbled out soggy and dizzy.  Mission accomplished.
We hiked and camped all over the North & South Islands.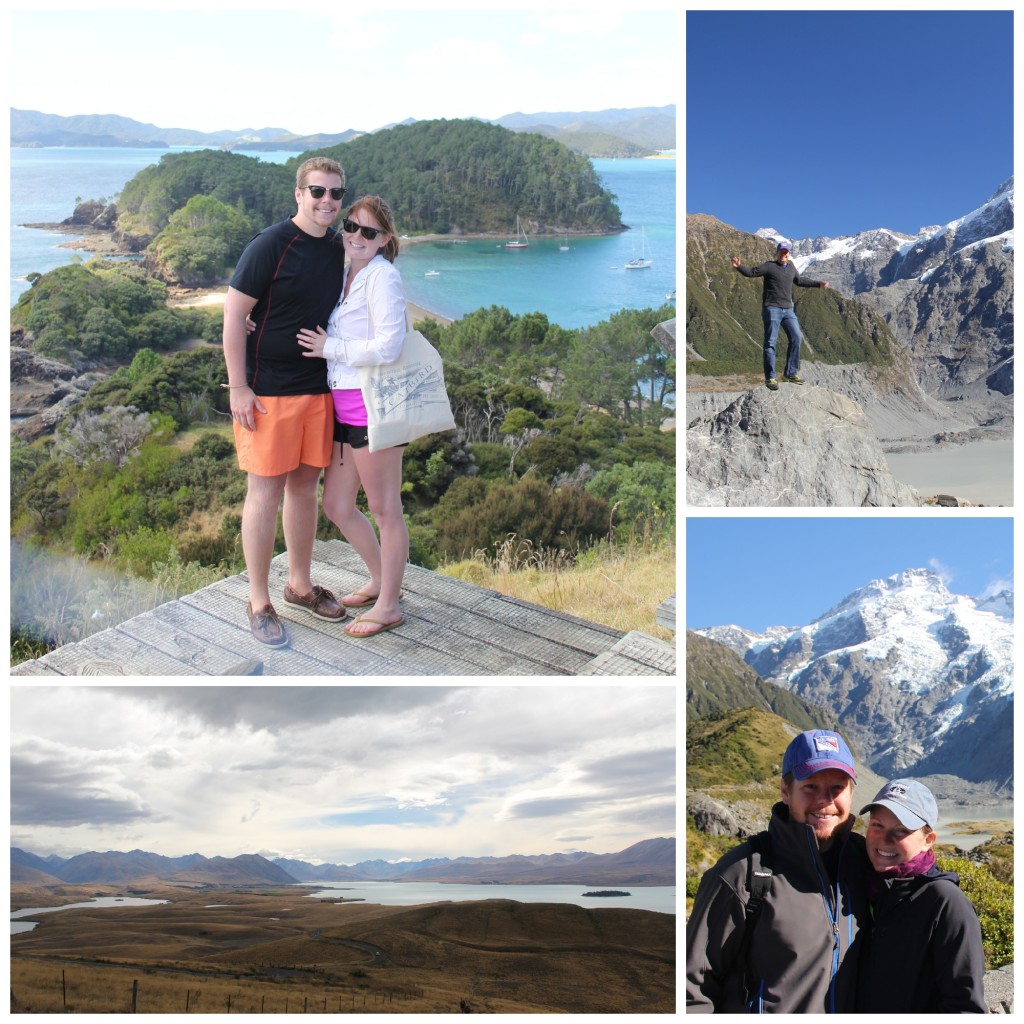 I think when all was said and done, we had more days of wine tasting than hiking, but come on–we were living out of a van for half of our trip! How else are you supposed to fall asleep at night when you're freezing because you misjudged what "autumn" means in the Southern Hemisphere? We did some great hikes around Lake Tekapo and Mount Cook, and we enjoyed the incredible scenery along the west coast. We became increasingly lazy (and cold) on the second half of our road trip, so we skipped hiking and chose to go vineyard hopping in Central Otago and Marlborough. But thanks to our killer Spaceship Campervan (his name was Drako), we camped the whole time! I think that's hardcore enough for this duo.
I Bungy jumped, solo.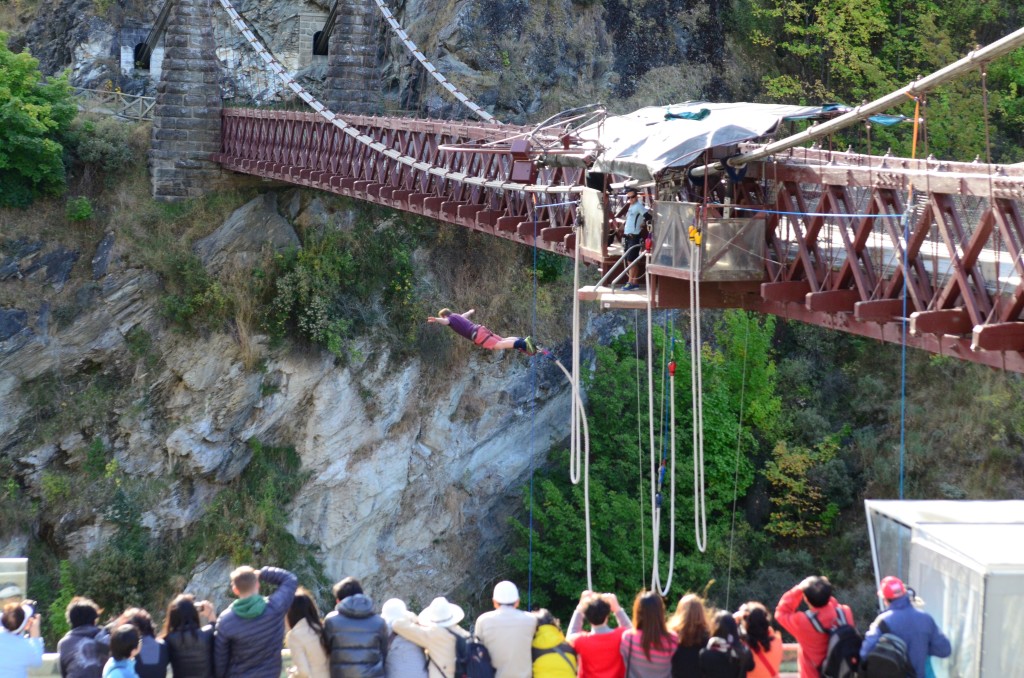 I couldn't get the romantic to join me on this one. Instead, she recruited a giant group of Chinese tourists to be my cheerleaders, snapped some great photos, and will remind me forever me of how we had to hitchhike back to Queenstown because I made us miss our bus. THAT was adventure enough.
NZ was an awesome place to try some new things, and when we had our fill of the outdoors and extreme sports, we were able to exercise our noses and palettes (and livers) with some truly delicious wines. For what may be the first time in our travels, we found just the right balance of lazy & crazy.
– the hubs (and the romantic, too)
All photos via the romantic unless otherwise credited, and thank you to the above companies for helping us experience NZ in a new and exciting (and decidedly unlazy) way. Despite any media arrangements, all opinions are, as always, our own.