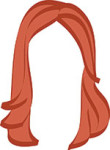 After five perfect days of sunshine and happiness way down south in Puglia, our motley crew of bloggers and husbands boarded a flight to Milan and, one hour later, we deplaned to a light, cool drizzle. Because we weren't quite ready to say our goodbyes, we hopped in our rental cars and made our way into the city center for lunch at Eataly.
I'll admit — having been to New York's Eataly plenty of times, it seemed a little silly to go to one IN Italy, but nay! The place was packed with locals. Lunch was delicious, and though we didn't see much of Milan, it did seem on par with everything I'd heard — the whole city felt like one giant CBD. Still, it piqued my interest just enough, so perhaps someday I'll return. In the meantime, however? It was a mix of emotions as we sadly said goodbye to the O's and, along with Mary Anne and Jason of Jetset Extra, we excitedly made our way to a place that I've long been dying to visit:
Lake Como
Well, so technically we weren't staying ON Lake Como — our resort, Parco San Marco, was just next door, on Lake Lugano. Because it was raining when we arrived, the common areas were packed, with a steady stream of tourists in branded robes entering and exiting the spa. We headed to our lakefront suites in the newly renovated Dependence del Parco, with terraces that promised stunning views once the weather compromised (fingers were crossed hard; it was the kind of sky that looked like it would never clear up.)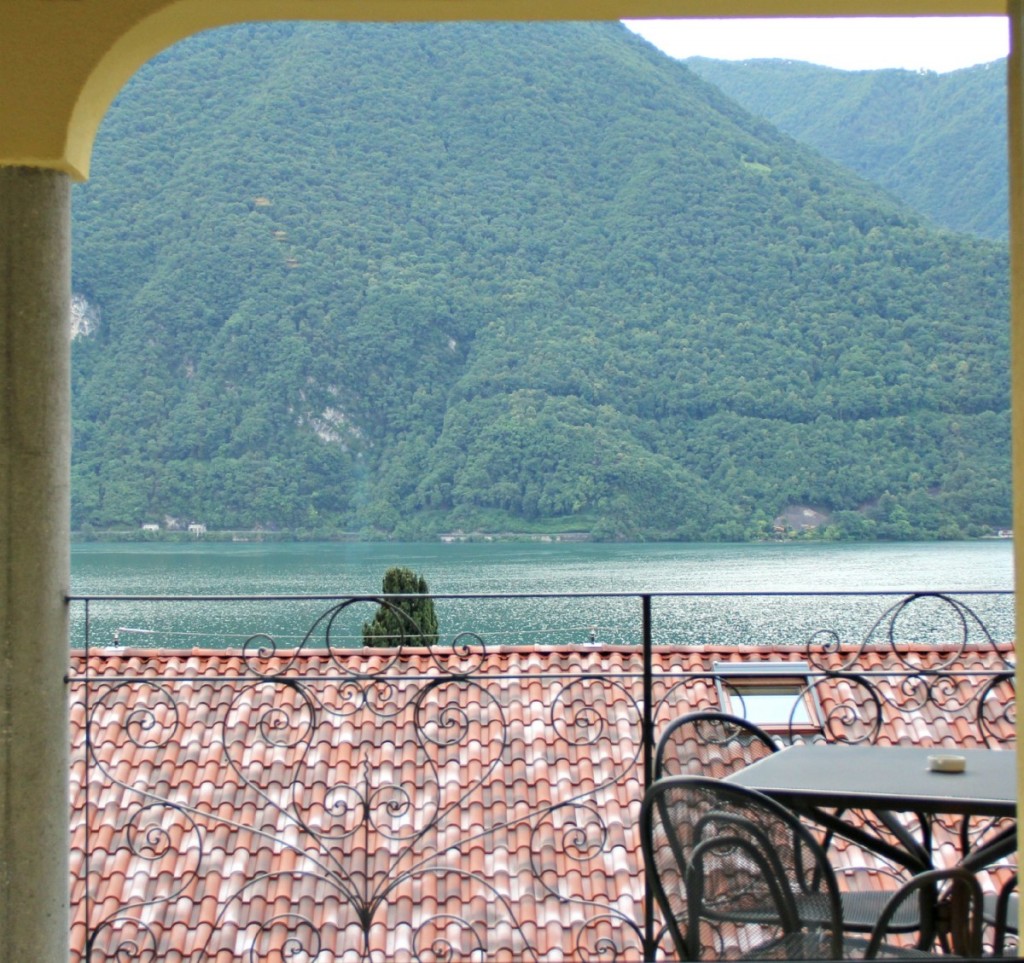 Though there's obviously plenty to see in and around Lake Como, we soon realized that, if you just want to kick it at the resort, Parco San Marco has plenty to offer. We regrouped at La Terrazza for dinner on night one, and switched it up on night two at La Masseria. Both drew inspiration from local staples, and, like the rest of Northern Italy's cuisine, had offerings that were dramatically different than what we experienced in the south. If you're itching to get offsite, the hotel can also arrange a reservation for you at Trattoria della Vigna in one of the nearby villages.
We went to bed with plans to meet back for breakfast at La Terrazza, followed by a trip to Bellagio. Magically, we woke up to clear skies, sun shining, Roman gods in our corner. We decided to explore the grounds a little bit more before hopping in the car and seriously: this place was massive.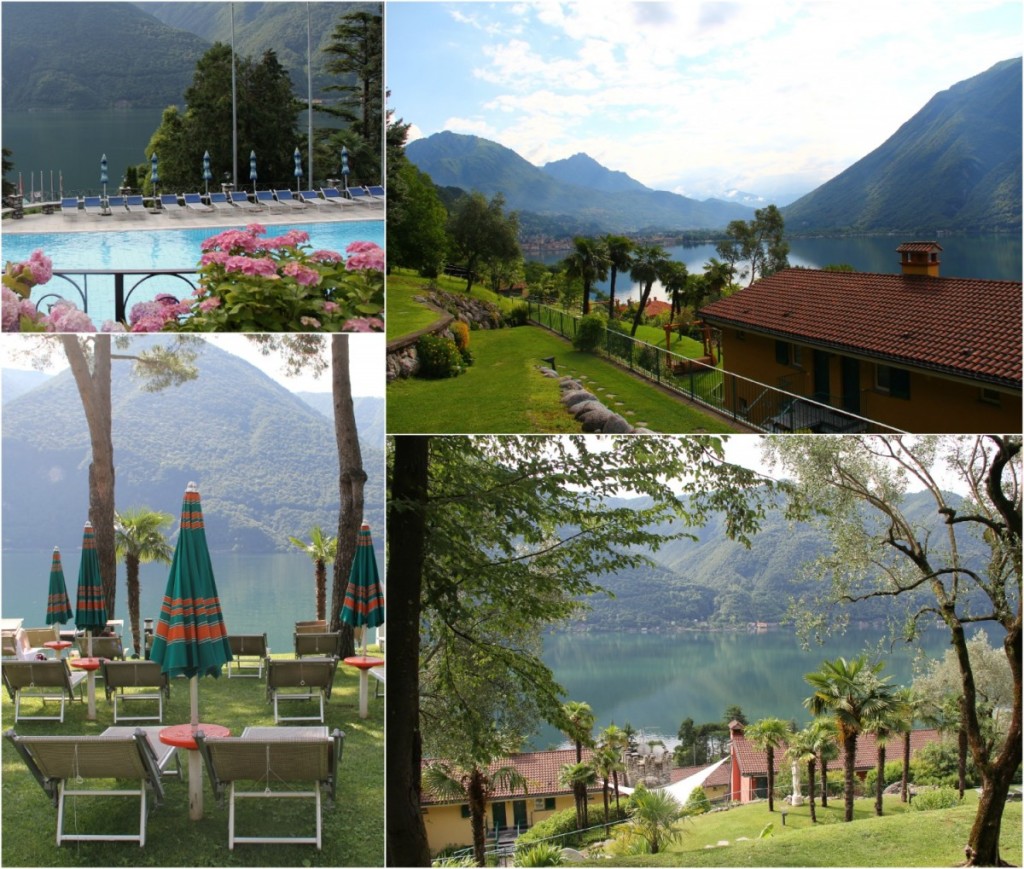 There are two pools (one for adults, the other for families), a wine cellar, DONKEYS, a spa, two rock-climbing walls, and rooms ranging from one-bedroom suites to two-bedroom villas, all scattered tastefully throughout the grounds. Parco San Marco does a great job of laying out the property so that families with kids are happily occupied in their own designated areas, and based solely on the number of smiling couples with young ones, I think it's safe to assume it's the perfect spot for an amazing family vacation. Plus, because it's set into a mountain, the views only get more and more stunning as you climb higher.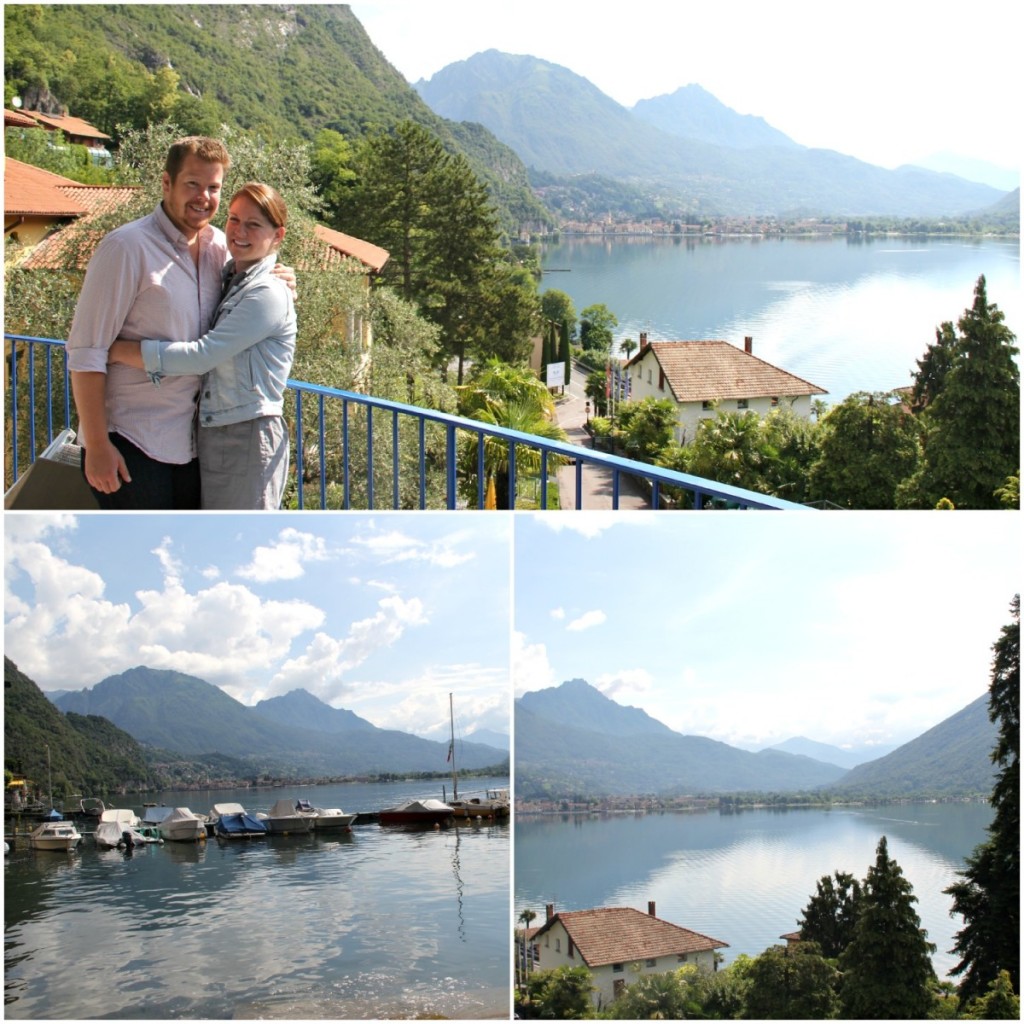 Once we had successfully navigated our way around most of the property, we hopped in the car and made our way toward Menaggio, with plans to catch a ferry onto Bellagio (I hope you're reading all of these names with a strong Italian accent and overzealous hand motions, because it's just better that way).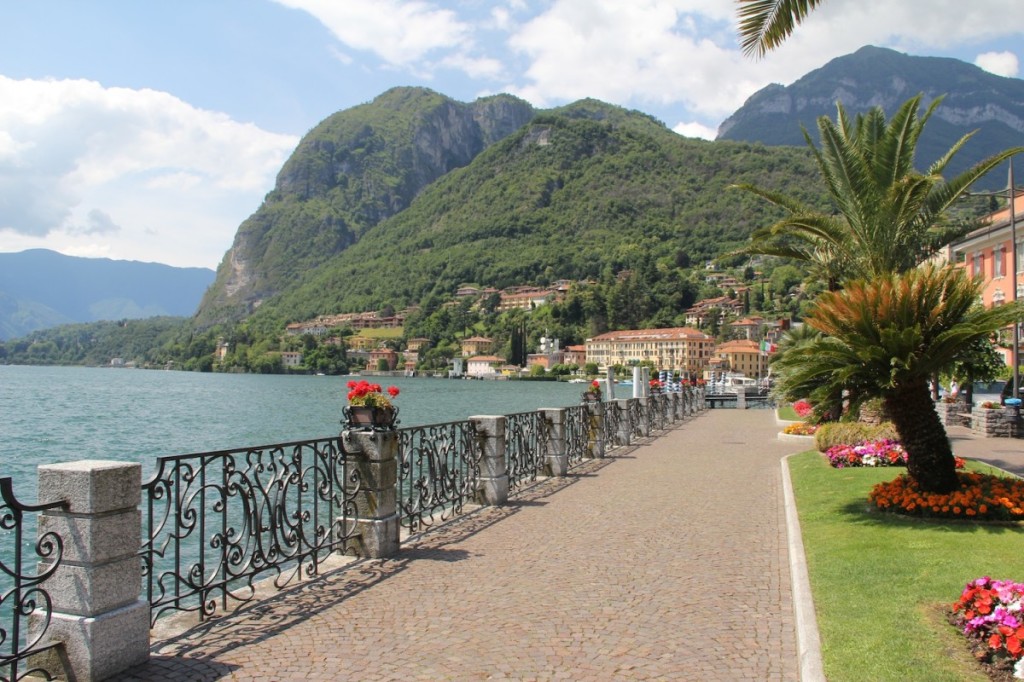 As they tend to do, plans changed when we realized we could take a private water taxi… and this water taxi also offered private boat rentals, which, for some reason, don't require a license of any sort. DON'T ASK QUESTIONS. The boys were in it to win it, so we struck a deal with the taxi guy, who would take us to and from Bellagio (where private boats can't dock), and then upon return, we would take our own little speedboat out for the afternoon. I believe it was about €300 all in for the entire day, split between the four of us. And, honestly, it was the best way to spend the day.
…Well, mostly. We almost died near the end, but we'll get to that. First, there was beautiful Bellagio.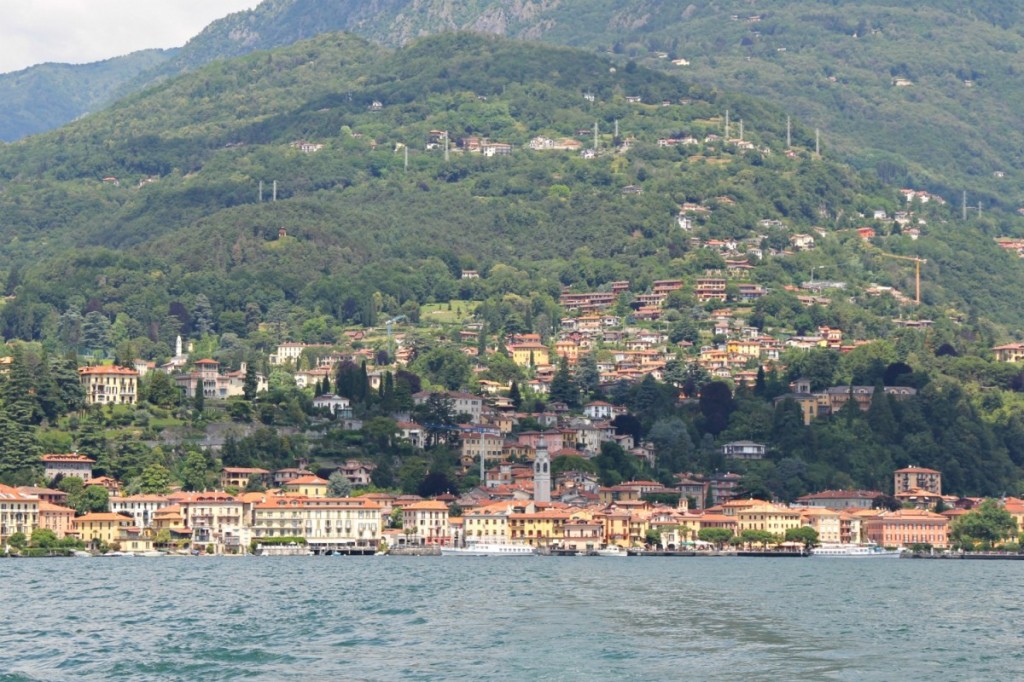 To be honest, we didn't do much in Bellagio–and we really didn't need to. We just strolled through the streets, taking it all in, before sitting down for beers and Bellinis.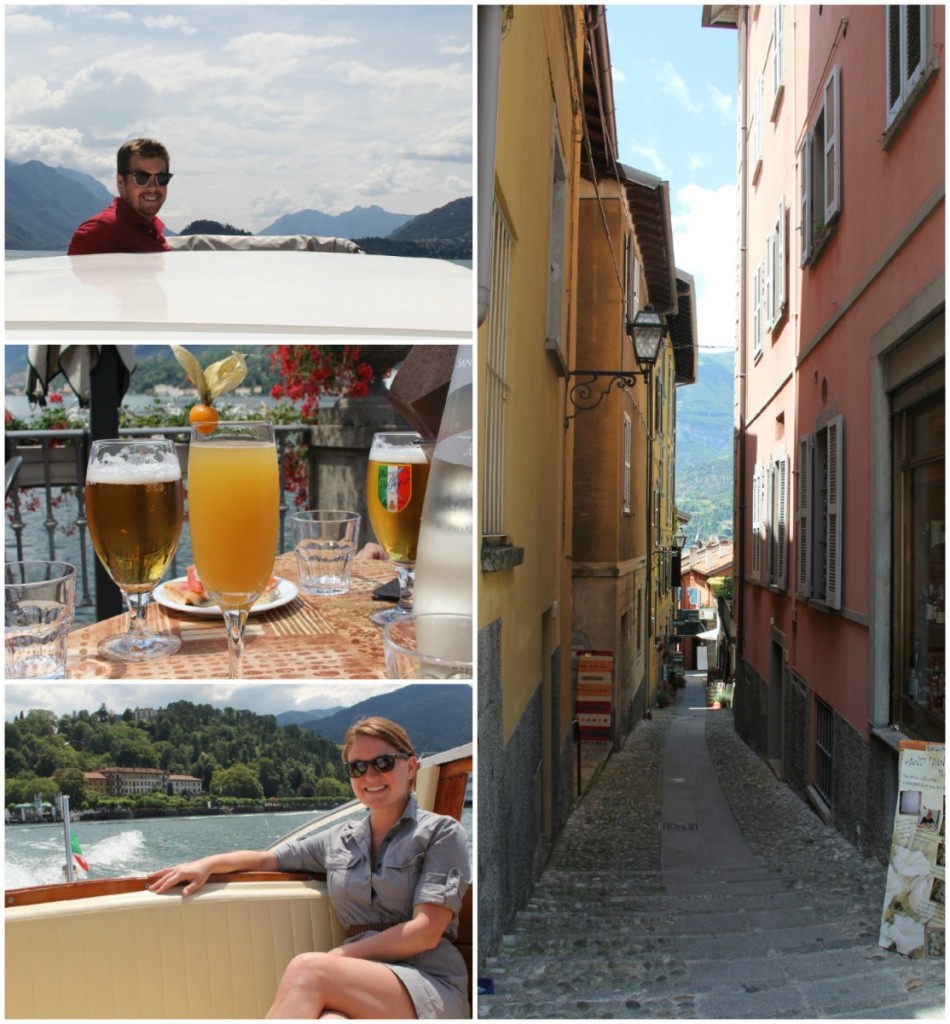 Soon, it was back to Menaggio, where we stocked up on the key boating essentials: Prosecco and pizza.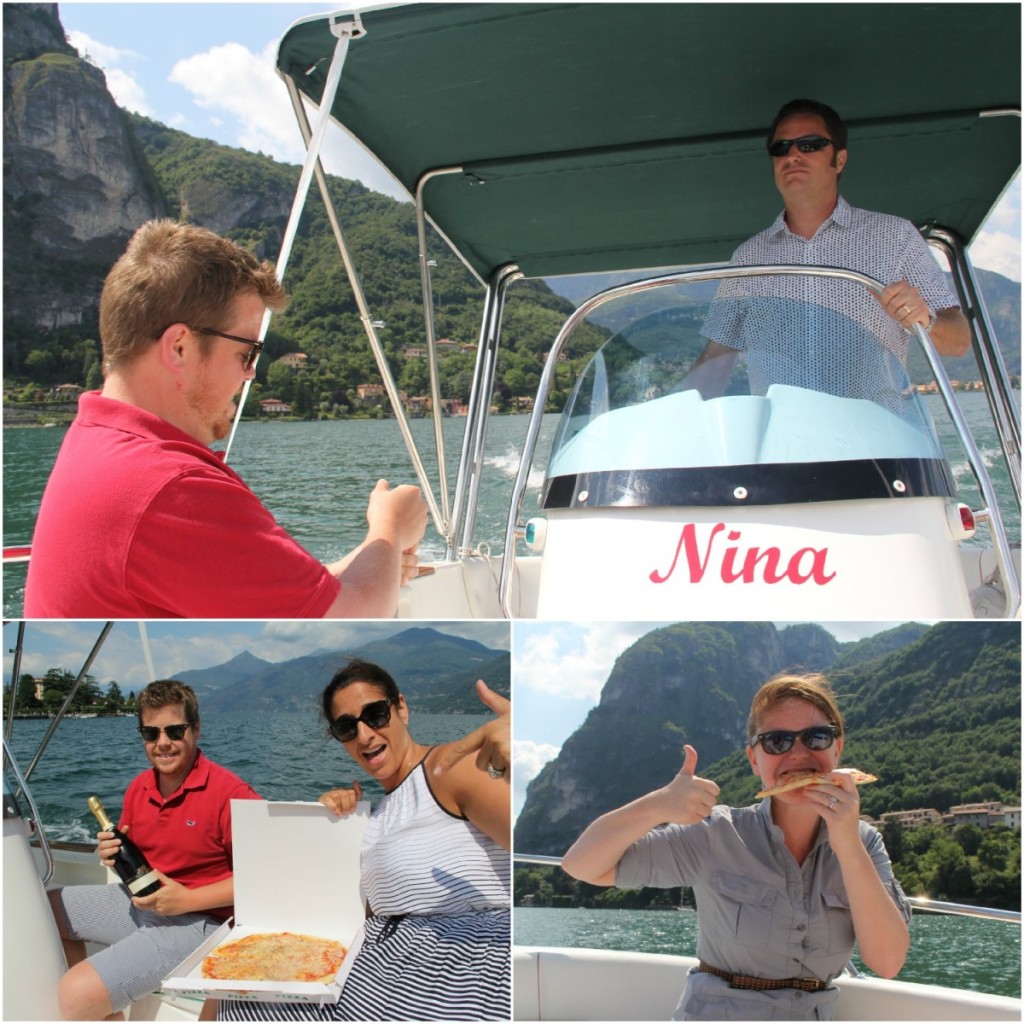 The sun was shining, the bubbles were flowing, the pizza was, well, pizza. The gray rainclouds that had threatened to ruin our stint in the lakes just the day before were now a distant, distant memory. In fact, somehow, it seemed to only be getting brighter!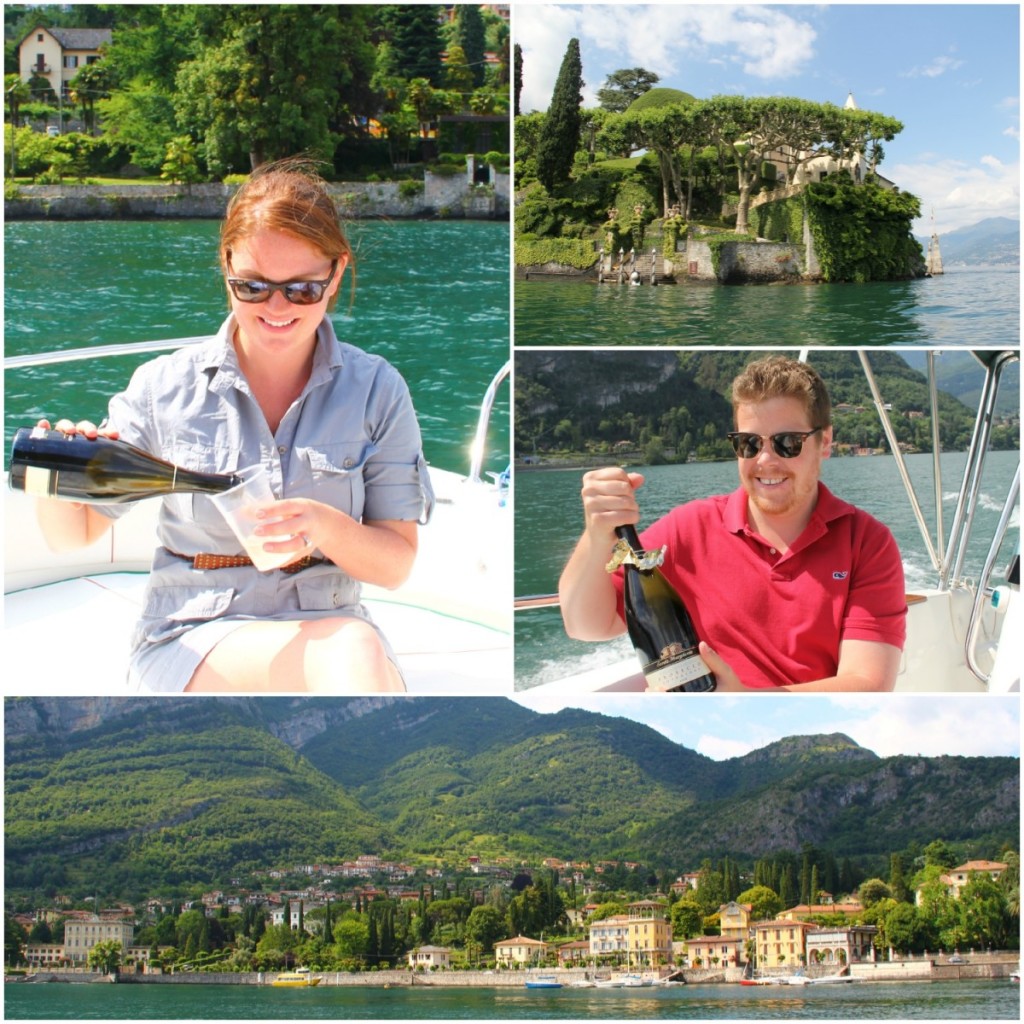 And then the hubs took the wheel. Now, I am by NO MEANS saying that he brought on the bad weather, but there was some major Murphy's Law coming into play here. Though we've been on plenty of boats, neither one of us have ever actually been the one steering the damn thing (kayaks don't count, right?) (no, kayaks don't count.) Jason, on the other hand, grew up around boats. Naturally, while he was in charge, the lake was calm, the fellow boaters were friendly, and the sky was clear.
Then, once the hubs was at the helm, everything changed. Dramatically.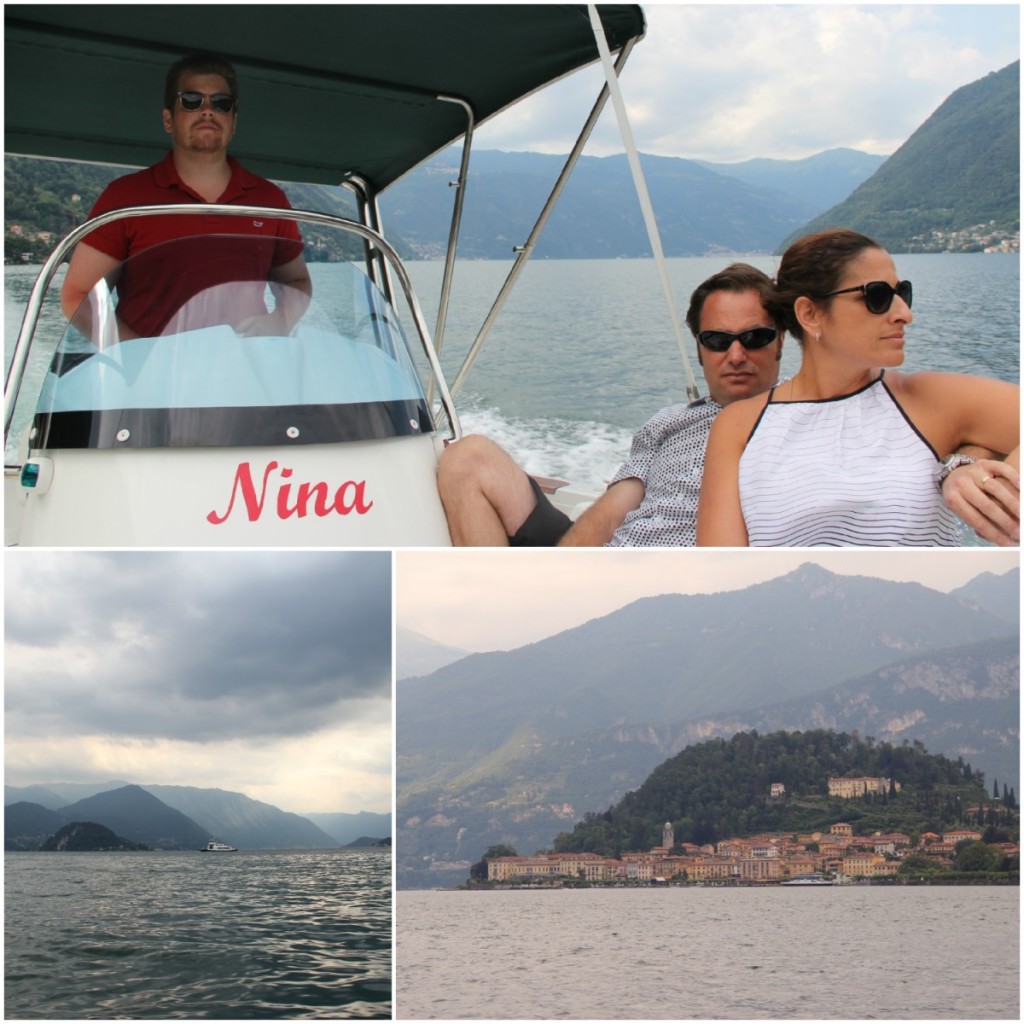 Quickly, the sky became overcast. Just as we were wondering if our gloriously day of sunshine was coming to an end, the temperature dropped and the winds started up. As we turned back around to head back toward the dock, we realized the water was getting choppier, too.
Then, all of a sudden, big, fat rain drops fell from the sky. A ferry was picking up speed, heading toward a different dock, but we were seemingly in harm's way. I don't really know the exact sequence of events after this, but as the ferry zoomed toward us, head on, waves slammed the sides of our tiny little speedboat, we rocked back and forth violently, and the rain began to fall in sheets. Mary Anne and I threw ourselves over the cameras to try and keep them dry, while Jason was now back in charge, sending complicated hand signals back to the guy at the dock (I thought they seemed official, but I think he was just pointing in various directions, trying to figure out which entrance would keep us from tipping over.)
It wasn't until we got off the boat and back on to solid land that Mary Anne said, "Ooh yeah, we probably should have told you that we have really bad luck with boats."
But even despite the dramatic end, we couldn't stop laughing. We were soaked, but we weren't in the lake and our cameras clearly survived — it was officially worth it. Even so, if you ever find yourself contemplating the pros and cons of taking a boat out in a place that has no licenses required, maybe think twice. I'm not sure the hubs and I would have done so well if it was just the two of us… though who knows, it's also very possible our fellow travelers were just cursed.
xo!
the romantic
– Thank you to the Parco San Marco for hosting us for two nights in the Dependence del Parco, as well as dinner at the on-site restaurants. Rooms start at €130 per night, and are inclusive of daily breakfast and free access to all facilities, including the spa. Additional services are available for an extra fee and upon request. All opinions are, as always, my own.