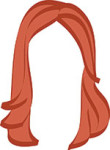 As you may have noticed, we hit some writer's block around here. There's been a lot going on, and it made it difficult to really sit down and bang out new posts everyday. We hear this happens in the blogging world, so we can't feel too bad about it.
On the more annoying side of things we've been working with, the hubs and I have been starring in our very own real-life episode of Law & Order. If it doesn't get picked up by Dick Wolf, then I at least want you, dear readers, to understand the importance of NEVER LOSING ANYTHING, EVER.
Sunday, April 29th
Due to pure stupidity on our part, on our way back from visiting the wino in Rockville, we made a pitstop at Chipotle in Baltimore. That is clearly not the stupid part. Chipotle is always smart. The stupidity came when I said we should toss our random stuff in the car into the trunk because we seemed to be in a seedy part of Baltimore. Random stuff ended up just being our iPad, and the hubs took the term "toss" quite literally. Fast forward one burrito, one veggie bowl, zero guac (BLASPHEMY. I don't even know how that happened, but it DID), and a lot of mid-day car napping for this girl, and we were back in New York, unloading the car. Suitcase and golf clubs in hand, we made our way back to the apartment.
Thursday, May 3rd – 7 AM
Pre-last minute PA day trip, the hubs mentioned he wanted to take the iPad with him, but couldn't find it. Lucky for him, I am seriously good at retracing my steps (impeccable memory + top notch ability to misplace everything = professional finder). After a bit of backtracking, we both gasped in horror as we realized we had left it in the trunk of the car.
We quickly called Zip Car, who assured us it was all our fault, not their policy to assist with lost items, and we were S.O.L. The best they could offer was an appointment to check the car the following morning, because it was currently out on a different reservation. Zip Car could not contact the three other people who had the car during this time to see if they found the iPad, but they recommended checking out their Lost & Found Forum on their website. To which I have to say:
Dear Zip Car,
The below is not a forum. You are idiots.
xo,
the romantic
We've had a Zip Car account for ABOUT five years, and never knew that this "forum" existed. We posted and waited patiently for Friday morning when we could search the car.
Friday, May 4th – 6:45 AM
We arrived at the garage about 15 minutes after our appointment started to see that the now-suspects were returning it at the exact same time. Late! Strike one. I waited outside with the pug while the hubs chatted up the hooligans. They came out whispering, which automatically made me suspicious (strike two!), but I figured the hubs had already slapped them around a little bit to get some answers, so I didn't interfere. Ironically, as they were walking out, the garage attendant came running after them to give them their iPhone, which they had left in the car. The hubs returned with nothing, and said that the other couple had used the trunk for their bikes all week but never saw the iPad.
Saturday, May 5th – 8:00 AM
The hubs woke up in a tizzy and remembered that he had JUST installed the iCloud pre-iPad loss, which apparently can tell you via GPS where your iPad is. Done & done. The hubs turned it on, and we saw this:
OH, it's just sitting about five blocks from our apartment and one block from the garage. We immediately sent a message and sounded the alarm on the iPad (which we also tested on our phones and let me tell you: most annoying alarm ever). Our message asked them to call us so we can meet to get our iPad back ASAP, and would you like to know what they did? They turned it off! TOOK IT OFF THE GRID. These people just went from Zip Car Members to straight up PERPS. We used the map to walk over and get an approximate location of the iPad, and decided the apartment in question looked sketchy enough to house criminals.
From there, we called everyone. Zip Car: still couldn't help. Apple: REALLY couldn't help. The police: could maybe help, but we had to go into the station. So, to the police station we went!
The 19th Precinct, NYPD – 11 AM
As soon as we walked in and saw the tag team staffed on the front desk, we knew this was going to be a struggle. It was two women with the thickest New York accents I have ever heard, and they looked straight out of an episode of Reno 911. For reference:
We told them our sob story, to which they replied, and I quote, "Sounds like finders keepers to me." 
I took two law classes in college. One was business law and the other was entertainment law, so I'm not claiming to be any sort of expert, but I'm also not an idiot. SO I can say, with about 99% certainty:
FINDERS KEEPERS IS NOT A LAW.
I had to walk out at this point because I do know that Assaulting a Police Officer IS against the law, and hubs handled the rest. Which means he filled out a lost item report, and we tried to move on. (To the Frieze Art Fair, which was WEIRD and also recommended!).
Our Apartment, 6 PM
We called Zip Car and Apple to again plead for help (we're not good at moving on), and as we were on the phone with Apple learning all about how the PERPS could just wipe it with nothing more than a smile and a friendly Apple Genius (or an iPad cord, apparently), we got an email saying it was turned back on! BACK ON THE GRID! We sent another urgent message, sounded the alarm again, and they…
Yep. Turned it off.
Stay tuned for part two of this saga–and it IS a saga. Hint: there's a stakeout involved.
xo!
the romantic