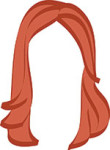 Ahh, yes part two of the lost/stolen iPad debacle.
You can catch up here in case you missed part one!
Sunday, May 6th at 9 AM
When the going gets tough, the tough go out with their best friends and get drunk with near Matt Dillon. After another on/off iCloud situation on Saturday night, that is exactly what we did, and the next morning we got up and decided to take the pug on an extra long walk. As we were strolling, I said we should just walk past the House of Thieves again, because who knows?
Wouldn't you know, as we rounded the corner, we saw a bunch of kids on bikes in front of the alleged apartment. The hubs made a joke that one of them had to be a thieving whore, when who do we see?
OH, just the couple that we had met Thursday morning, who had returned the car and said they never saw the iPad. 
THIEVES!!! At this point, they rode off into the sunset before we could catch up, and we decided a brunch-time stakeout on the corner was necessary.
Pug kept watch while we enjoyed our egg white frittatas, naturally.
While we sat, it was like The Usual Suspects-levels of dot connecting. They said they had a bike! Now they're on bikes! He was wearing a bike chain as a necklace on Thursday morning! He was wearing the same necklace today! IT HAD TO BE THEM.
They didn't come back, so we decided to call the police again and ask if this could now be considered stolen property instead of a lost item? Luckily, we talked to someone with more than half a brain and he said yes, we've officially moved above Finders Keepers and into Petty Larceny.
We're still waiting for the next step–we know that the address has been subpoenaed from Zip Car and the paperwork has been submitted to make an arrest, but my most recent interaction with our new BFF, Detective Dan, led to a reminder that this falls below homicides and kidnapping cases… which I can accept.
For now, we're just crossing our fingers that we get our iPad back and we never, ever leave anything in a Zip Car EVER AGAIN.
xo!
the romantic