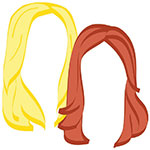 Power Through!
Everyone is fully aware that when traveling, there are things that are out of your control. The weather can turn at any second, food poisoning can be lurking in any meal, and if you don't give yourself some rest time in between your daydrinking, sightseeing, and city-hopping, your health could turn on you.
DON'T PANIC.
A brief anecdote from the romantic: the hubs and I had to deal with food poisoning in Egypt, monsoon-like rain in Cinque Terre, and a serious head cold in Rome–all on our honeymoon. We can see how this could have easily turned into the worst trip ever, but we made adjustments (i.e. room service and a movie on our last night in Rome instead of a fancy night out) and after everything, we look back on our honeymoon as one of the best–and most us–trips we've ever taken.
So, travelers. Power through and adapt to changes as quickly as possible. Nothing is worse than traveling with a crankpants who can't stop whining about how everything is going awry. We unfortunately also know that from experience, but that's another story for another day.
xo!
the romantic & the wino