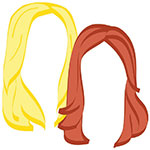 Learn how to hold your newspaper in public.
We're Kindle girls through and through, but we can appreciate anyone who still reads an actual hard copy of the newspaper. What we can't appreciate is that guy who stands in the middle of the train car with his arms held three people wide while he juggles his early morning edition of the Wall Street Journal.
But what's the solution?
It turns out, newspaper folding is a lost art form, and we (plus the New York Times) are here to help. The romantic spotted a woman using this exact method the other day and was in serious awe. When she pointed it out to the hubs, he said he learned how to do the same thing at his freshman orientation. GENIUS.
In case your own college didn't think of these things, then you can check this out:
NYC; How to Hold, How to Fold: A Lost Art
You can thank us later. Or, you know, now. Whatever works.
xo!
the romantic & the wino