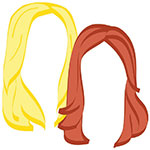 Always have something to read.
In terms of travel, reading material is often regarded exclusively as a beach necessity, but we're here to assure you that a book or magazine should be on hand at all times while on the road. More often than not, travel is a waiting game–planes, trains, and automobiles can all take longer than expected, and there is nothing that passes the time quite like having something to read. A few of our travel-related favorites that have stuck with us? The Paris Wife (paired with A Moveable Feast, of course), The Guernsey Literary and Potato Peel Pie Society, The Rules of Civility, and The Forgotten Garden. OH, and The Hunger Games. (duh).
But our biggest book-related advice? Buy an e-reader. Welcome to the 21st Century.
xo!
the romantic & the wino
p.s. we are in serious need of some book recommendations, and stat. suggest in the comments and we'll love you forever.