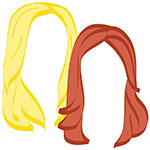 Live outside your traveler type box. 
Ok yes, we are big proponents of the "types of travelers." And we stand by our type-casting! But lately, we've been feeling adventuresome. The wino has been biking all around the greater Washingon, DC area and has a black & blue finger from a recent boating excursion, while the romantic just spent a week with the hubs kayaking, ziplining, surfing, and hiking. It's almost like we don't even know our lazy, lazy selves.
Here's the thing, though. While we've loved our recent flirtation with adventure, we know our heart sits at a cafe with a bottle of wine and a baguette with camembert. We just don't want to miss out on what everyone else keeps recommending (…namely, all those #4's & 5's of the world). You shouldn't, either.
 xo!
the romantic & the wino