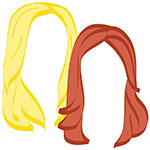 Take a walk.
When you first check-in to your hotel and drop off your luggage in your room, it can be overwhelming. What to do first?! Shower off the airplane skin? Raid the mini bar? Hop in the pool?
Though all of those options will do, we take a different approach. Rather than throwing on the room's robe & slippers, we head right back out the door and go for a walk. Staying at a resort? Go for a little self-guided tour–swing by all the restaurants, take a peek in the ballroom, and stop by the pool to scout out the best seats for maximum sun exposure. Visiting a new city? Exit the hotel and take a stroll around your new 'hood.
This is the best way to get excited about your temporary digs and get a feel for the life outside your hotel room's walls. Bonus points if you nail down the perfect breakfast spot and stop for a nightcap: both important to have just around the corner.
xo!
the romantic & the wino