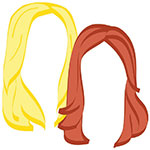 Prioritize.
Just face it now: you can't do it all. If you're heading off to a new destination for the first time with the expectation of seeing everything on your list, you're doing it wrong.
It's about the journey, not the destination, friends. Savor the time you have in this new place and don't try and pack it all in. Instead, recognize before you go which places you'd be sad to miss and build your itinerary around these. We're not bummed about missing those infamous Spanish Steps because, honestly? They weren't high on our lists in the first place.
We, however, would be seriously bummed about missing the ridiculous Italian meals we opted for instead (or, in the wino's case, the endless flow of vodka ananas).
xo!
the romantic & the wino