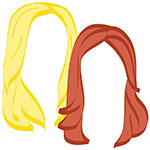 Don't over think it. 
We speak from experience, travelers.
When we woke up last Thursday, it was a just normal day–nursing our hangovers, sending sassy e-mails. We had no idea that in a matter of hours we would be a little over two months away from five days in Switzerland. Sure, things magically fell into place in this case, but also: we weren't quick to overanalyze, list all the reasons why we shouldn't go, or spend 24 hours thinking things through.
We're not saying don't seriously think about your travel decisions, but seriously… don't over think it either.
xo!
the romantic & the wino