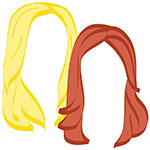 Have a back-up travel plan.
Though the thought of getting stranded in a far off land might sound romantic–we're not gonna lie, we were the teensiest bit jealous of the travelers stuck abroad during the Great Icelandic Volcano of 2010 debacle–Sandy is making us realize: it can be seriously annoying.
We came across this post today, and it really drove home the point that if you're traveling during potential bad weather, have a general idea of what you're going to do if your travel plans go horribly awry. Because that post says it better than we can, we recommend you pop over, read up, and add #8: if all else fails, find a bar and drink your stranded sorrows away.
xo!
the romantic & the wino