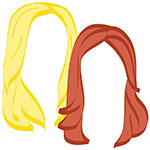 Longer isn't always better.
With the romantic & the hubs officially on their round the world journey, we got thinking about the benefits of long-term travel. In an ideal world, we'd be traveling non-stop forever and always and we'd have ample time in every place we visit. But let's be real: most people our age have full-time jobs and lives outside of our love for travel that often take priority over long vacations and extended travel plans.
When it comes down to it, longer isn't always better. A weekend getaway, no matter how short or how far, can fulfill our sense of wanderlust just as well as a week abroad.  That's why it's so important to us to make time for traveling on the weekends as much as we can.
And, if weekend travel isn't enough, no matter how many trips you plan, there's always the option of planning and saving like the romantic & the hubs to make your long-term travel plans a reality.
xo!
the romantic & the wino