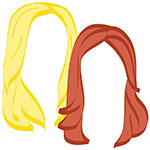 Be excited.
Travel should be something to look forward to.
Sure, there is the occasional obligatory trip, but we're not talking about those. If you've sat down, planned a trip, and have picked out what you're going to wear: you should be excited. There's no need to be too cool for school. We don't care how old you are: calendar countdowns and breaks to daydream at work are not only acceptable…
They're encouraged.
Stop talking about how travel is just soo old hat, and start getting pumped up for your next big adventure. You've earned it!