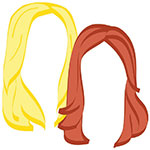 Don't jump the gun.
Sometimes, it's hard for us to practice what we preach. This is one of those times.
When we're planning our travels, its hard not to get caught up in the excitement and make decisions before we've evaluated all of our options. We're guilty of buying flights and booking hotel rooms before we prooobably should. We've planned vacations that don't always pan out, and we've paid the price. As much as we love impulsive decisions and spur of the moment plans, it's important to keep yourself in check.
Even though we have rooms booked and excursions planned for our upcoming Eastern European summer tour, we've been (painfully) holding out on purchasing our airfare, because we know that we're still over five months out and there's a chance we could miss out on upcoming sales or deals. It's been difficult, but we're trying not to jump the gun.
And hey, if we slip up occassionally, we know you won't tell anyone.
xo!
the romantic & the wino