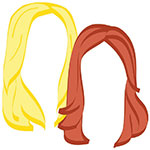 Travel to the beat of your own drum.
Getting recommendations from others is our #1 way to plan. Tried and true restaurants and advice on which tourist attractions we can afford to miss?
I mean, it's kind of why we started this blog in the first place.
However, we're firm believers in the idea that there's no wrong way to travel. If you're getting out there and you're exploring, then you're doing it right. Don't listen to people who tell you you can't really get to know your country of choice in under 30 days or foodies who insist you won't have the real experience unless you break your code of veganism or anyone who insists you're not a real traveler because you prefer a comfy bed to the top bunk in a dorm hostel.
Just because it's right for them doesn't mean it's right for you, and that is 100% ok.
xo!
the romantic & the wino