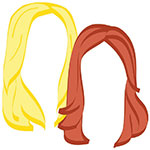 Prepare for downtime.
Prior to traveling, we're generally the most concerned with how we're getting there, what to wear, and what we'll be eating.
While in the planning phase, it's so easy to envision ourselves frolicking around a city or sipping wine with new friends that we often forget that in between, there's plenty of time spent on trains, planes, and sitting up late with jetlag. We've learned our lesson more than a few times, and now we always make sure our Kindles are fully stocked, our iPhone playlists are up to date, and, for especially travel-heavy trips, new shows are stockpiled on our laptops for viewing private viewing parties in the sky.
xo!
the romantic & the wino