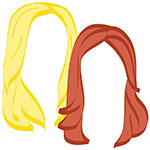 It's ok if everything goes wrong.
Last week, the romantic broke her second camera lens cover in two weeks, snapped her favorite sunglasses completely in half, and found out her new MacBook Air is a complete and total lemon with a useless hard drive… leading to lost photos from the first two weeks of their RTW.
Clearly, any one of these things causes stress, and while you're traveling, having them happen all at once could lead to a full blown meltdown. Instead, look at the bright side. Frustrating things are going to happen wherever you are in the world, and a bad day while traveling is still better than an ok day at work… right?
xo!
the romantic & the wino